With low coal prices and rising environmental concerns, it makes sense for coal miners, producers and utilities to invest in coal upgrading technology. With its patented microwave process, MicroCoal Technologies is capable of not only saving money for producers and utilities, but also of helping them reduce their emissions.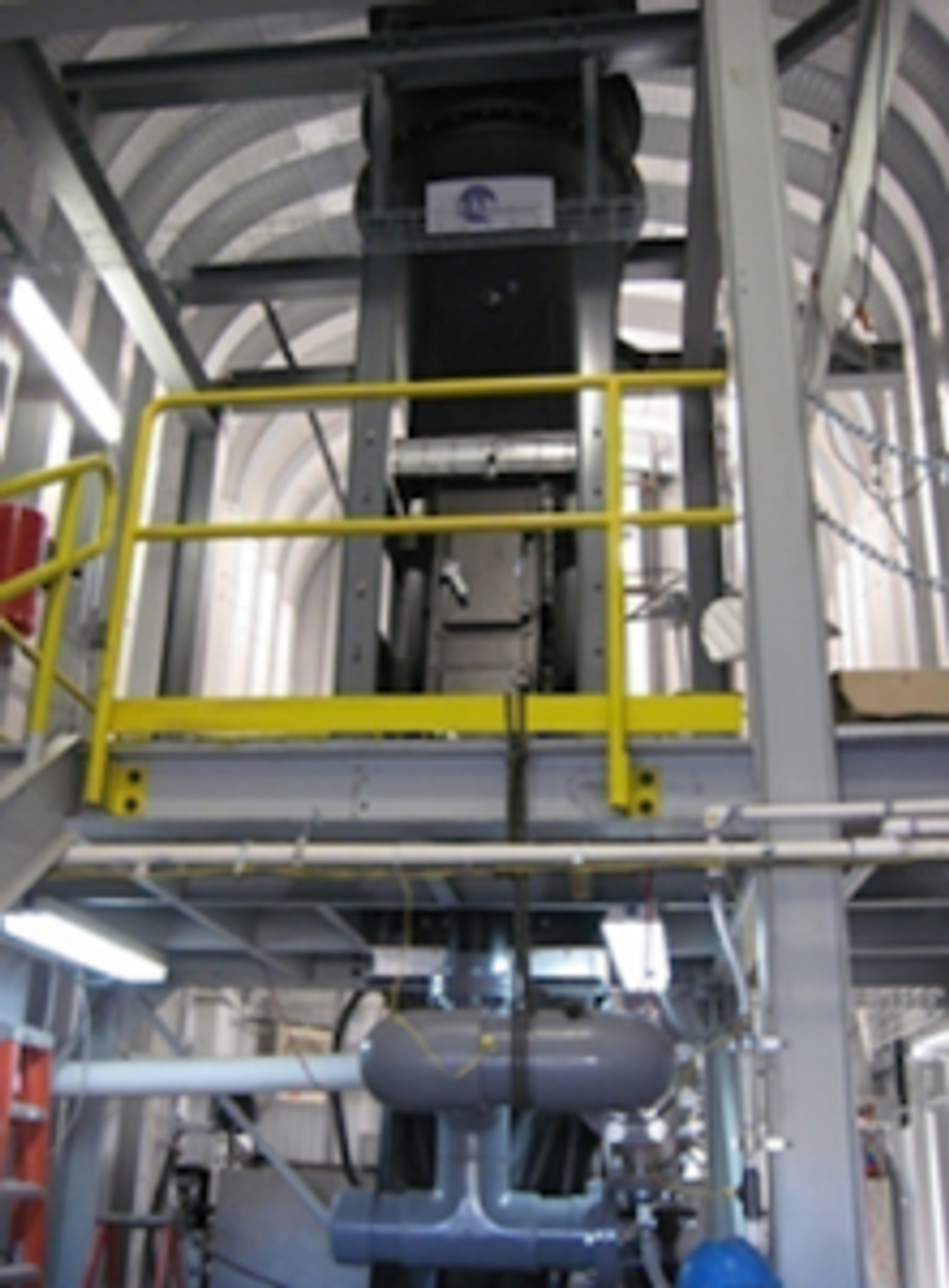 With low coal prices and rising environmental concerns, it makes sense for coal miners, producers and utilities to invest in coal upgrading technology. Following last year's ruling by the US Environmental Protection Agency – which was upheld in a recent supreme court ruling– many coal plants were given the ultimatum of either upgrading their operations or shutting down completely. With its patented microwave process, MicroCoal Technologies (CSE:MTI) could present producers and utilities with a cost-saving solution that also helps reduce emissions.
MicroCoal Technologies aims to use its patented clean-coal upgrading technology to reduce costs and emissions while utilizing otherwise unfavorable low rank coal. MicroCoal has a pilot facility in Golden Colorado, and is currently moving forward with a commercial production plant in Indonesia.
According to MicroCoal CEO Lawrence Siegel, the company's main focus is the removal of excess water from low grade coal. "Coal can be as much as 40% water," Siegel told Coal Investing News in an email interview. "Reducing that is a big deal." Just under 50 percent of the world's coal is low rank, and finds only limited use as higher rank coals are preferred. However, removing the excess water content in lignite and sub-bituminous coals can "upgrade" their rank, making them more desirable. Specifically, eliminating extra moisture content from low grade coal reduces its weight significantly thereby bringing down transportation costs, while also improving its heating value.
Clean coal?
While upgraded low rank coal burns just like higher quality coal, the former has inherently lower levels of pollutants like sulphur and mercury, meaning that there are environmental benefits to the upgrading process as well. As Siegel explained, "typically high quality coal has 3-5% sulphur, low quality has less than 1%. It's the same for many other toxins. Using low quality coal that can burn like high quality coal is very environmentally advantageous." In terms of actually removing pollutants through the microwave process, Siegel stated, "we do not remove much in the way of pollutants from coal. A small amount does come out with the water."
"What comes out [of the process] is just dirty water," he said, clarifying that the excess moisture, "will need to be tested for quality but normally will be able to be drain through a normal sewer system." The MicroCoal website lists the significant reduction of greenhouse gas emissions as a key primary benefit of using its upgrading technology, stating that carbon dioxide may be reduced by up to 17 percent while nitrous oxide emissions may come down by up to 50 percent as a result of "allowing for better boiler efficiency."
MicroCoal's process
There are several types of coal upgrading technologies, but MicroCoal's microwave process is beneficial in that it is preferentially targets water rather than coal and water together.
To be sure, there are difficulties to contend with when using microwaves to dry out low grade coal. As Siegel explained that due to the iron content in coal, the process could be likened to putting a spoon in a home microwave. However, the the spoon-in-a-microwave effect is "much more controllable vertically than horizontally."
Outlining how MicroCoal's process targets coal in free-fall instead of using conveyors (as he says that some types of conveyors could catch fire), Siegel stated, "coal is placed in an 8 story reactor and slowly passes downward through the tower (about 10 to 20 minutes depending of the percentage of moisture to be removed). Along the way it is bombarded with microwaves [and] water vapor and liquid pass down the sides of the shaft. A vacuum and air pressure maintain dust/particle control and we have nitrogen fire suppression equipment as a safety precaution. At removal, depending on the initial water content of the coal, up to 40% of the water can be removed."
Efficiency first
With its first commercial plant under construction in Indonesia, MicroCoal is poised to save money for coal producers and utilities alike both home and abroad. MicroCoal also received an outstanding clean coal upgrading award at the Clean Coal Forum in Jakarta last December, showing that it is already being recognized for its role in the development of coal upgrading technologies.
Microcoal's website states that the use of its technology would result in "large cost savings from switching to low-rank coal, substantial increases in boiler efficiencies and heat output, improved ash efficiencies and reductions in scrubber costs," for users. In addition, "coal plants lose money at night. They must offer power but it goes to waste. Plants can process our coal with microwaves at night and use it the next day," meaning that power that would otherwise be wasted can be utilized to "upgrade the coal's thermal value and use power that might otherwise not get used."
optimize coal that might otherwise not get used.
Moving forward
Today, the company continues to move forward with its research and development process. As well as being recognized for its efforts in Asia, MicroCoal was recognized by the National Research Council of Canada's Industrial Assistance Program this January through the granting of research funding to support its testing. However, CEO Lawrence Siegel clarified, "we refused the research grant as it was tied to us spending funds and being partially reimbursed. Though the project was valuable for our research,we felt money spent elsewhere would prove more beneficial."
As MicroCoal continues to develop its commercial plant in Indonesia, it is formulating a technology and a service that could be in demand for coal producers and utilities should the tough coal market and current trend of increased environmental regulation continue.
Securities Disclosure: I, Teresa Matich, hold no investment interest in any companies mentioned in this article.
Editorial Disclosure: Microcoal Technologies is a client of the Investing News Network. This article is not paid-for content. 
Interviews conducted by the Investing News Network are edited for clarity. The Investing News Network does not guarantee the accuracy or thoroughness of the information reported. The opinions expressed in these interviews do not reflect the opinions of the Investing News Network and do not constitute investment advice. All readers are encouraged to perform their own due diligence. 
Investing News Network websites or approved third-party tools use cookies. Please refer to the  cookie policy for collected data, privacy and GDPR compliance. By continuing to browse the site, you agree to our use of cookies.