Industry Veteran David Austin Talks Colonial Coal and Investing in Coal
Coal industry veteran David Austin discusses points for investors to consider when investing in coal and outlines the important, but often overlooked, difference between thermal and metallurgical coal.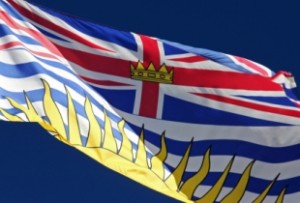 Coal Investing News recently had the chance to speak with coal industry veteran David Austin. Currently CEO of Colonial Coal (TSXV:CAD), Austin was also a founder of Western Coal and Northern Energy & Mining (NEMI), with Western selling to Walter Energy (NYSE:WLT) in 2010 for $3.3 billion.
Colonial Coal is a pure-play coking coal development company that is currently focused on advancing its resource-stage Huguenot and Flatbed properties. Both properties are located in British Columbia's prolific Peace River coalfield, and are 100-percent owned by Colonial Coal.
Somewhat of a legend in the coal mining sector, Austin has a wealth of valuable experience and insight. In addition to giving an update on Colonial Coal's activities, he spoke about what investors might want to consider when investing in coal, and outlined the important, but often overlooked, difference between thermal and metallurgical coal.
Coking coal vs. met coal
Even after considering the differences between the thermal and metallurgical coal markets, investors may need to be wary of further distinctions. With reference to Colonial Coal, Austin explained, "we do metallurgical coal, but we usually call it coking coal because a lot of people are using the met coal terminology when it's not a met coal. So we stay away from it — we call ours coking coal."
Austin broke the problem down further, stating, "it is a met coal, but the problem is a PCI is a met coal, and a PCI, or pulverized coal injection, is used as a supplement. When the coal price got really high, they started using a different product, which they called a PCI, and because it's used in the metallurgical side of the business they're allowed to call it a met coal. In reality, it's not. It's just really a high-end thermal. We've realized that we've got to distinguish, so we're a met coal company and our entire goal is for coking coal."
That difference is important, since coking coal — in addition to selling for a higher price — is a key ingredient in the steelmaking industry; indeed, it has no substitute. That means that the coking coal market is, in theory, driven by very different factors than the thermal coal market, even if coal companies mistakenly get lumped together by analysts and investors.
Colonial coal
As a coking coal producer, Colonial Coal looks to be in good shape. The company received 26 new licenses for its Huguenot and Flatbed projects last month, and Austin is very pleased with the news. He noted the importance of their proximity to other projects in the region, stating, "if you look at the map from our presentation, you'll see that Flatbed is completely surrounded by majors. We've got Anglo American (LSE:AAL) to our left, we've got Teck Resources (TSX:TCK.B,NYSE:TCK) to our left."
The CEO also pointed to the size of both projects as an important factor to consider. "We own more licenses than anybody else," he said, adding, "the Flatbed property has potential, and with our coal quality and the coal that we have on Huguenot, we suspect it could potentially end up being the largest coking coal project in northeast coal."
In terms of what's next for Flatbed, Austin is looking for drilling permits and a joint venture partner. "We're still waiting for the permits, but in terms of Flatbed, we are going to do a drill program on it, and we're now looking for a joint venture partner on the property," he said. "We are in discussions with quite a few different groups and we're going to file for a five-year work program so that we don't have to go back and then reapply every couple of years to get our permits. So this way, as soon as we get our permits to drill, we'll be good for the next five years."
Multiple stakeholders
Austin also commented on the importance of his corporate relationships with First Nations in the Peace River area. The CEO stated, "we do full consultations with them on everything we do. Even though the law now says we have to, we started that way before we had to do that. It just makes sense to do it."
The law Austin referred to is a recent Supreme Court Ruling that granted title to a British Columbian First Nations group over a large tract of land; it could have major implications for some miners in BC and Canada. "We've always been very respectful towards the First Nations, going back to when I was with Western Canadian Coal and with NEMI," he said.
Coal investing
Speaking as a seasoned veteran of the coal industry, Austin also shared his opinion on how to look at the coal market. He said, "the rule of thumb I usually use, for my own investments, especially in coal, is to pick up at the bottom of the market, buying as much property as I possibly can, which is what [Colonial Coal is] doing. The markets always turn around and … it's always good to get in at the bottom, and this is the bottom."
"Another way of saying that is that the bottom of the market is always the best position to get into. That's it. I can't think of a better way of saying that. This is the bottom of the coal market. From here on in, it starts going back up. That's what happened with Western Coal in the past, that's what happened with NEMI. We all go through the cycle, yet sometimes the sell off is far greater than it should be. But that's the nature of the companies."
With plans to advance its projects in Northeast BC, Austin said that Colonial Coal is planning to meet demand mostly from Asian markets. "There has been the odd exception, as with NEMI, where we did sell into Europe, but that's more of a novelty than a reality," he said. "It's really actually 95 to 100 percent of our product that is going to Asian markets."
To be sure, for investors interested in metallurgical coal, and specifically coking coal, Colonial Coal could be a company to keep an eye on.
Securities Disclosure: I, Teresa Matich, hold no direct investment interest in any company mentioned in this article.
Editorial Disclosure: Colonial Coal is a client of the Investing News Network. This article is not paid-for content.
Interviews conducted by the Investing News Network are edited for clarity. The Investing News Network does not guarantee the accuracy or thoroughness of the information reported. The opinions expressed in these interviews do not reflect the opinions of the Investing News Network and do not constitute investment advice. All readers are encouraged to perform their own due diligence.
Related reading:
Painted With the Same Brush: Colonial Coal CEO David Austin on the Metallurgical Coal Market