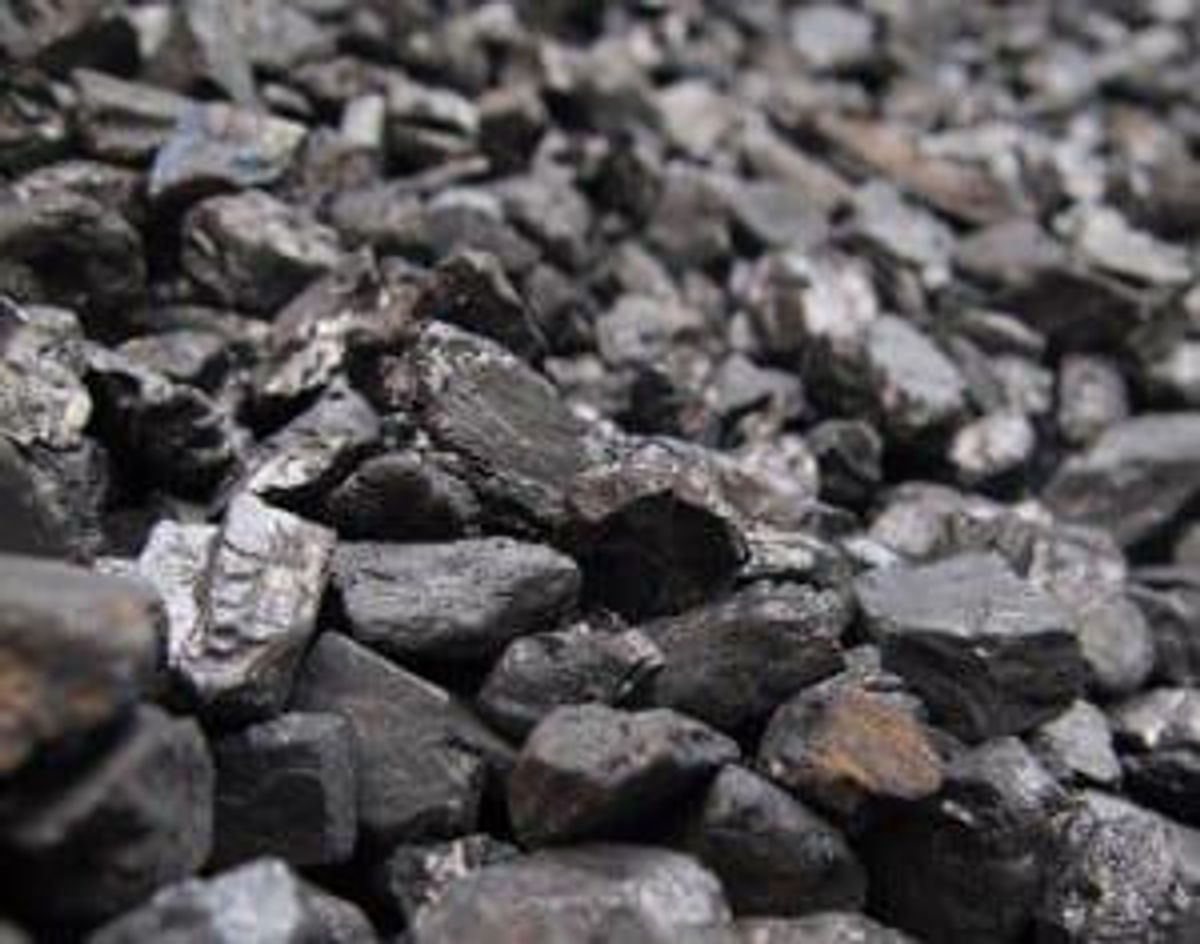 Ask most resource investors about the difference between thermal coal vs. metallurgical or coking coal, and you might get a few blank stares. The two are often mistakenly painted with the same brush by investors, analysts, and fund managers, but the difference is an important one, and is explained in this interview with coal industry veteran David Austin.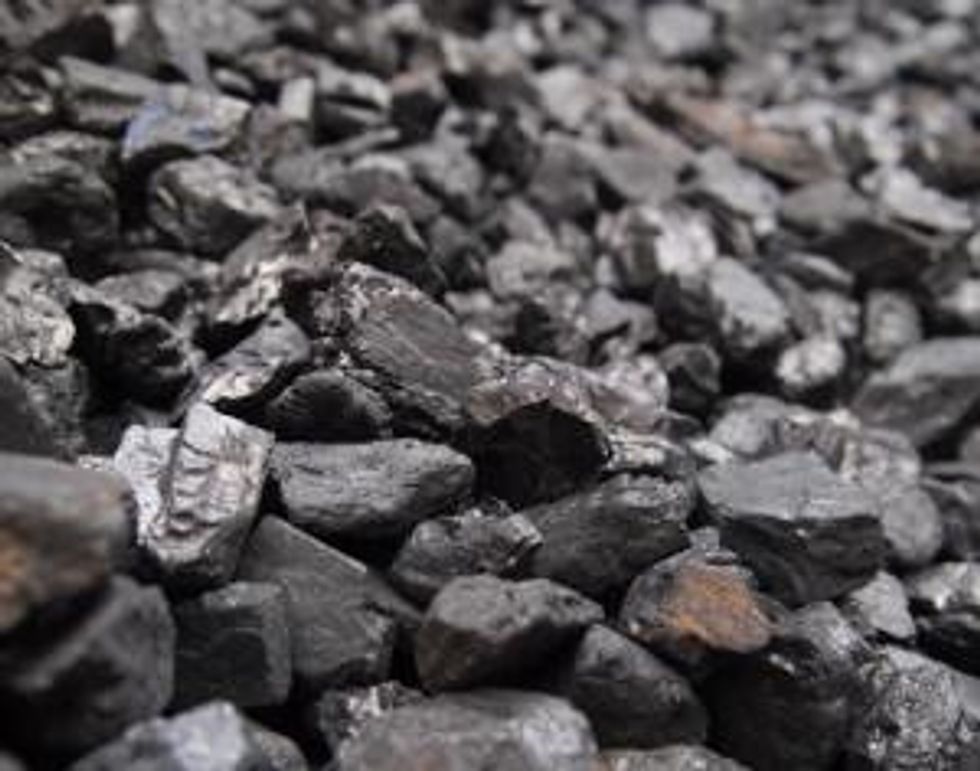 Ask most resource investors about the difference between thermal coal vs. metallurgical or coking coal, and you might get a few blank stares. The two are often mistakenly painted with the same brush by investors, analysts, and fund managers, but the difference is an important one, and is explained in the interview below with coal industry veteran David Austin.
When it comes to coal, David Austin is certainly someone with an opinion worth paying attention to. Austin previously founded Northern Energy & Mining Inc. (NEMI) and Western Coal, with the latter company selling to Walter Energy in 2010 for $3.3 billion. At the moment, Austin is at it again, advancing coal projects in the Peace River Region as CEO of Colonial Coal (TSXV:CAD).
In a nutshell, thermal coal is largely burned for electricity, while coking coal is a key ingredient in steel production. Austin explains further differences in the interview below, specifically with regards to the thermal and metallurgical coal markets, and also talks about the future of both coking coal and thermal coal. Interestingly, he also states his opinion, as someone with strong ties to the coal industry, about the impact of coal on the environment.
CIN: I've seen the difference between coking coal and thermal coal prices, and coking is quite a bit higher. You seem to be bullish on the price as well. Could you give a bit more of an understanding of what would drive that?
DA: Well, China, which is at the moment at about a 7 percent GDP growth, India, which is also going to drive our area, is also at a 7 percent GDP growth, and the other markets that our coal gets sold into is predominantly the Japanese markets. Most of the coal from BC over the last 30 years has gone into Japan. That doesn't mean that's going to stay that way. Now the Chinese and the Indians are all going to be short of coal going forward. So our coal now has a probability of being sold into a lot of different areas besides Japan. So India has bought coal out of northeast BC and quite of the few of the companies that are now looking at opening up markets through joint venture companies with coal partners are the Indian groups.
CIN: Right. I was hoping to get a comment on India implementing a duty on coking coal imports?
DA: If they have, you've got to remember that [Colonial Coal] come[s] into production in 2017. I don't get too hung up on what they put in place right now because there's generally a reason why they do it, and by the time we get to production, those things will probably disappear.
CIN: That makes sense. Well, India put a duty on steel imports to try to give impetus to the steel industry, but they also put a duty on coking coal, so it seems kind of counteractive.
DA: Well that's exactly counteractive! I can't think of another way of saying that. Hold on a second, if you want to get your steel prices at a reasonable level, then bring in the coal and help out everybody selling the steel. But to do both, well you've just shot yourself in the foot.
And then you have a significant problem in India. China does have some coking coal. India has a very limited amount of coking coal. So, in a lot of ways, India could have a significant effect because even if they don't take the coal from us, the coal is probably coming from somewhere, and if you looked at the projected figures are shown around between now and 2017, its astronomical. More or less, the actual amount of seaborne coal shipped worldwide in our area is about 240 million tonnes per hour. That's not out of Canada, that's out of Australia, Indonesia, all the coal companies combined. That's what they produce. But when you look at the coal demand by 2017, 2018, India alone will need an additional 190 million tons. That's just India.
If you look at China, it's more or less the same again. But, the whole coking coal market has to double by the time we get to 2018. Where are we going to get the coal from? There's lots of thermal coal in the world. There's not a lot of coking coal.
CIN: That seems good for you in terms of coking coal demand. Why do you note the difference from thermal coal though?
DA: Well, I've had to go through this a few times before, but when the coal market comes down, it's mainly because the thermal coal market comes off and people sell out not knowing the difference between coking coal and thermal coal. So you get painted with the same brush.
CIN: So the thermal and metallurgical markets are attached. And is that just a perception thing?
DA: It's just a perception thing. Yeah. I have to fight that battle all the time.
The fact is, all of Teck's product is coking coal, and still when Thermal coal prices get off, Teck's stock would come down even though they don't have a single pit of thermal coal. So that's what happens. ?? Coal, Peabody Coal, those companies do have thermal coal, so there's a reason for them to come down [with thermal coal prices], but some fund managers don't do it that way. They just go oh, coal company sell it.
On the other side, when the coking coal market takes off, it's not anywhere near as quick. But it does take off.
CIN: On that note, you do coking coal, but you've been in the coal industry a long time and I'm sure you know quite a bit about thermal coal as well. Since there's been a lot of buzz around the new EPA rules, what do you think the future holds for coal producers in North America?
DA: The market for thermal coal is not going away. The perception is going be that it's gone away, but you've really got to realize that you can't really burn natural gas. It just doesn't have the same BTU's.
For example, in Germany and England and especially England, we burn coal in our fireplaces. So you take a shovel's worth of coal, you put it in the fireplace, you put a match in and you set fire to it, and in the morning when you get up, it will have just about have gone out.
Well, imagine you've got a bic lighter. If you strike it, immediately you get heat, but the second you take your thumb off it, there's no residual heat whatsoever. So that's why natural gas and liquid gas doesn't work in the thermal business. There's no residual heat. The second you turn it off, it's gone.
With coal, you put it in the boiler, and the following morning you come back and it's still boiling the water. So cost wise, it's so much cheaper to use coal. But environmentally, it's not good for the environment.
So I think what you're now going to see, especially in the States because there's a lot of money going into it in the States, is you're going to see clean coal technology come into thermal coal. And you know I favour that, because quite frankly, I breathe the same air as everybody else does. I don't like to pollute the atmosphere, so there's no reason why they can't [implement clean coal technology]. They put catalytic converters on cars; they can do the same thing with the power stations.
CIN: That's a good point.
DA: Well, you know there's just been a reluctance to do it because it puts the price of hydro up, and 50 percent, it was around 55 percent but let's say it's somewhere around 45-50 percent of all North American electricity comes from coal. That's a lot, so what are they going to do, stop using it? Put nuclear power stations back? I think the Japanese are reluctant to put nuclear power stations back in. But you know, I'm not against them doing it.
But again, I'm in the coking coal business, so [my demand concerns are different]. I mean, I can't imagine the steel companies saying okay we're going to switch to some other product. The coal is an important part of the quality of the steel.
CIN: Right. And how are coal prices doing at the moment?
DA: It's beginning to creep up. The supply out of Australia is coming down, Indonesia's coming down. In BC, Walter, my old company – I was Western – it's basically just gone into warehousing for the time being, but by the time it all comes back on stream again, coal prices will probably be somewhere back in the $150 level. That could happen in the next three months or six months.
CIN: And that's for coking coal?
DA: Coking coal yeah. It's more than likely that it's going to be a steady creep up, that's how I'd describe it. It won't be ten dollars, it might be two dollars here, five dollars there, but it will be a steady climb up over the next period of time. And each time we come down, we set a new level for the base. When I first started, coal prices were around $40 and we were thrilled when they went to $80. When they went to $100 we thought we'd died and gone to heaven. Then it went to $300 and we were like 'well, this is really nice.' But it's not realistic.
The realistic thing is the market finds its own level, and I think what's going to happen now is, what we think it's going to happen is around 2017, but it isn't just us. We spoke to Anglo, we spoke to all the majors, and they came to the consensus too that around 2016-2017, coal prices will be somewhere around $200 a tonne. And at $200 a tonne, everybody makes good money. The steel companies make money, the coal companies make money, and everybody's in good shape.
CIN: And what's been driving the market?
DA: Over the last few years, it's been more driven by the Chinese economy. Over the last short while, it's really been affected by what the Australians have been doing. The Australian dollar came down and they've just ramped up their production. In some ways, in my opinion, it was to knock the Americans out of the market. And it's been successful. They had started to think about shipping out of BC, they were trying to get ports; they were trying to do all kinds of things. But if you notice recently, you don't hear those stories anymore because the Americans cannot compete with Australia by trying to get it to the Chinese or Japanese markets. They just can't do it.
CIN: I see. Is that just because of the location?
DA: Well, let's say you're shipping from Colorado. Strange enough, the nearest port is Vancouver for you. So by the time you get it to Vancouver and you do your mining cost, you won't make any money. That eliminated them.
That's just one part of the Australian thing, so it seems slightly planned. I don't know whether they did or they didn't. But my perception is that the Australians planned on doing this. They wanted to knock a lot of people out of the market. And they have. Gives them a bigger margin when it turns around. They'll have a very good opportunity to seize whatever they want.
Obviously [Colonial Coal will] be in there because the Canadian market's not going to go away. Basically we're on the coast, in consideration. We've got ports, we've got roads, we've got Ridley, we've got Robert's Bank and we've got Neptune, and our coal quality is competitive with the Australians.
CIN: Well that's great news for you. Thank you for speaking with me today.
DA: Thank you.
Securities Disclosure: I, Teresa Matich, hold no direct investment interest in any company mentioned in this article. 
Editorial Disclosure: Colonial Coal is a client of the Investing News Network. This article is not paid-for content. 
Interviews conducted by the Investing News Network are edited for clarity. The Investing News Network does not guarantee the accuracy or thoroughness of the information reported. The opinions expressed in these interviews do not reflect the opinions of the Investing News Network and do not constitute investment advice. All readers are encouraged to perform their own due diligence. 
Investing News Network websites or approved third-party tools use cookies. Please refer to the  cookie policy for collected data, privacy and GDPR compliance. By continuing to browse the site, you agree to our use of cookies.