Canada's Supreme Court Grants Land Title to First Nation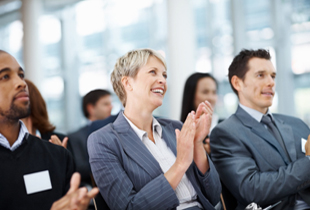 For the first time ever, the Supreme Court of Canada has ruled that an aboriginal title will be granted to a British Columbian First Nations group over a large tract of land. The ruling is a landmark judgment that lays out clear rules for title claims as well as economic development.
The court's ruling is being touted as a victory for the Tsilhqot'in, a group of six bands numbering about 3,000 people. The title encompasses a patch of land that amounts to 1,750 square kilometers of wilderness surrounding the Nemiah Valley in the Chilcotin region in the west of the province. Chief Justice Beverley McLachlin said, "[o]nce aboriginal title is confirmed, the lands are 'vested' in the aboriginal group and the lands are no longer Crown lands."
However, the decision could also have major implications for contentious energy projects like the Northern Gateway Pipeline, and possibly other mineral exploration opportunities.
According to CTV News, "[e]conomic development on land where title is established would require consent from the First Nation. Failing that, the government would have to make the case that development is pressing and substantial and meet its fiduciary duty to the aboriginal group."
What that means is the government will be forced to justify economic development on aboriginal land. The court also clarified that provincial laws will apply over land upon which aboriginal title has been declared, and is subject to constitutional limits.
For her part, BC Attorney General and Justice Minister Suzanne Anton​ believes that the decision "provides additional certainty around processes and tests that are applied to the relationship between the province and aboriginal peoples."
"This will be a game-changer in terms of the landscape in British Columbia and throughout the rest of the country where there is unextingushed Aboriginal title," said Jody Wilson-Raybould, regional BC chief of the Assembly of First Nations.
So far, it is not entirely clear how the ruling will impact the Northern Gateway Pipeline, which has been conditionally approved at the federal level. But according to the Toronto Sun, despite the fact that the pipeline does not intersect the Tsilhqot'in lands, "other First Nations communities have been strong opponents of the proposed pipeline, which would carry crude from the oilsands of Alberta to B.C.'s coast in Kitimat."
Since the decision by the Supreme Court was just made, investors will have to wait and see how it plays out for the natural resource sector. Hopefully it won't increase BC's geopolitical risk.
Securities Disclosure: I, Vivien Diniz, hold no direct investment interest in any company mentioned in this article.