Corsa Coal to Acquire PBS Coals for US$60 Million from Russia's Severstal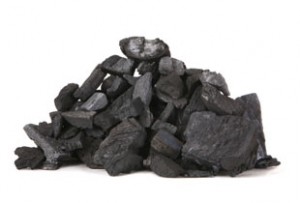 The metallurgical coal space saw some action today when Toronto's Corsa Coal (TSXV:CSO) announced plans to acquire all the issued and outstanding shares of PBS Coals, a low-volatile metallurgical coal producer based in Pennsylvania.
Currently, PBS Coals is owned by Lybica Holding, a wholly owned subsidiary of Russian steelmaker Severstal (MCX:CHMF). Acquired by Severstal in 2008, its operations include 13 developed mines, three of which are active, plus two preparation plants. Both plants have access to the CSX and Norfolk Southern railways.
According to Reuters, the Russian company said in a statement that "[f]or Severstal with its current asset portfolio, PBS Coals is a business which is not operationally linked to the company's steel plants in Russia and the US." The transaction makes sense for Corsa, however, which also operates in Pennsylvania through its producing Wilson Creek underground mine and production plant.
Corsa's current president, Keith Dyke, commented on the transaction, stating that "[t]he proximity of PBS' assets and infrastructure to Corsa's existing Pennsylvania operations creates considerable synergy and marketing opportunities. Adding the PBS metallurgical coal properties improves Corsa's ability to grow production, lower costs, and better serve our customers domestically and internationally."
The met coal market
Although seasoned coal investors will likely know the difference between thermal and metallurgical coal, the two are often confused. It is important to note that metallurgical coal, often also called coking coal, is an essential component in steel production for which there are no substitutes. It is entirely different from the thermal coal burned in coal-fired electricity plants.
Metallurgical coal can be further divided into high-volatile and low-volatile varieties, and Corsa's reserve base consists of the latter, which is also more desirable for steel production and is priced higher at market.
Sprott Resource (TSX:SCP), which previously invested in PBS Coals in 2007, is also excited about the purchase. That company will help fund the acquisition through an investment of US$33.4 million for 19.9 percent of the outstanding shares of Corsa following the company's completed acquisition of PBS. Steve Yuzpe, president and CEO of Sprott, commented, "[t]his transaction has the potential to create tremendous value for our shareholders while providing the added benefit of diversifying SRC's investment portfolio. We are excited to be involved in reacquiring the PBS Coals assets and we believe that Corsa has the management team and experience necessary to maximize their value."
Sprott "seeks to create shareholder value by investing counter-cyclically in out-of-favour commodity sectors," according to Managing Director Arthur Einav. Einav, who is anticipated to be nominated to Corsa's board of directors following the completion of the transaction, noted, "[m]etallurgical coal is currently in a bear market, with the benchmark price having decreased by more than 50% over the past three years."
Corsa too has confidence in the fundamentals of metallurgical coal. The company has stated that current price levels "below the marginal supply cost curve" are "unsustainable," citing growing demand from steel producers in China and India as market drivers.
Management changes
Corsa Coal also announced that it will appoint George Dethlefsen as CEO. Dethlefsen is currently a director of Corsa, and also serves as managing director at Quintana Capital Group, where he leads that financial group's coal sector investments. Quintana, along with internationally recognized Lundin Group, has significant investments in Corsa.
Dethlefsen has been very positive about the deal, stating in a press release from Sprott Resource that "[w]ith the completion of this acquisition, Corsa and PBS Coals together will represent a significant player in the U.S. low volatile metallurgical coal market with excellent growth potential. With substantial infrastructure in place and access to both local and export markets, the combined entity is well positioned to benefit from economies of scale as the market recovers."
Certainly, the acquisition looks to be a good play in the metallurgical coal space, and it illustrates a broader theme of growing positivity in the resource sector. Given the support that Corsa has received from Sprott, Quintana and Lundin Group, investors may want to keep the company on their radar.
Securities Disclosure: I, Teresa Matich, hold no investment interest in any companies mentioned.
Related reading: