The Bulls are Still Behind Fertilizers
Fertilizer producer stocks were hit by last week's sell-off; however, investment firms are maintaining their bullish stance on the sector's outlook.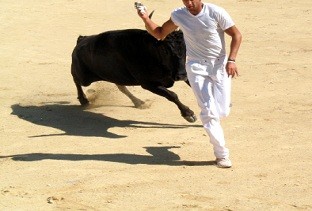 By Leia Michele Toovey-Exclusive to Potash Investing News
Fertilizer producer stocks were hit by last week's sell-off; however, investment firms are maintaining their bullish stance on the sector's outlook. Today, UBS (NYSE:UBS) raised its demand estimates for potash- citing higher prices for agricultural commodities. The bank raised its price target on Potash Corp of Saskatchewan (NYSE:POT) to $70 from $66, and its estimates on Agrium (TSX:AGU) to $110.
2011 has been a year of high profits for potash and phosphate producers, that have been benefiting from high demand and recovering prices. The latest companies to announce improving margins include K+S Ag and CF Industries (NYSE:CF). German-based K+S Ag, Europe's biggest potash producer, said first-quarter profit surged 70 percent as prices for the crop nutrient rose and the nitrogen-fertilizer division's earnings more than tripled. Net income jumped to 293.6 million euros ($421 million) from 172.3 million euros. The nitrogen unit's earnings before interest, taxes and hedging transactions increased to 49.6 million euros from 14.5 million euros, and its sales rose 26 percent. The potash unit's earnings advanced 34 percent as the company lifted prices in March for the fifth time since early 2010. Fertilizer maker CF Industries Holdings Inc. posted first-quarter earnings of $282 million after losing $4.4 million a year earlier. Last Thursday, CF announced net income of $3.91 per share, compared with last year's loss of 9 cents per share. Revenue more than doubled to $1.17 billion, from $502.4 million a year earlier. Analysts were expecting revenue of $1.19 billion. The revenue gain came from higher product prices and the inclusion of an acquired company, Terra. The acquisition caused the company's sales volume to nearly double to 3.3 million tonnes in the most recent quarter.
Company news
The merger- to create the world's largest potash producer is one step closer to completion. Last December, Uralkali agreed to purchase Silvinit for $7.8 billion in cash and shares, today, shares in Silvinit have halted trading. Once combined, the two companies will have the capacity to mine more potash than Potash Corp. of Saskatchewan, currently the world's biggest producer.
The battle between Mosaic (NYSE:MOS) and Potash Corp over potash supplies may go to trial. Potash Corp says it's owed more potash from Mosaic, while Mosaic says that it has supplied Potash with more potash that previously agreed upon. Mosaic had a 40-year-old tolling agreement with Potash Corp to supply potash from its Esterhazy, Saskatchewan mine. On Monday, Mosaic Co. said Monday it has "satisfied its obligation" and will stop shipments to the Saskatoon company effective July 1. Mosaic added that over the past 40 years it and its heritage companies have supplied potash at cost from Esterhazy on demand from Potash Corp. During that time, Mosaic said, Potash Corp "has requested and received substantially more potash" than has been mined from the reserves allocated to Potash Corp within the Esterhazy mine. "Based on Mosaic's calculations, the amount of potash mined for Potash Corp from Mosaic's reserves is now equal to the amount expected to be mined from the remaining Potash Corp reserves," Mosaic said Monday. Mosaic added that Potash Corp. may purchase more potash from Mosaic at "market price." Potash Corp said in a statement Tuesday it "disputes Mosaic's interpretation and intends to take all necessary steps to enforce its rights under the agreement," pending the outcome of the legal dispute. Both companies may go to trial- which is currently scheduled to begin in January 2012.
Allana Potash Corp. (TSXV:AAA) announced Wednesday it has closed its previously announced private placement financing with the IFC, a member of the World Bank, and with the company's largest shareholder, Liberty Mutual Group, for total proceeds of $11.9 million. The Toronto-based potash explorer, with assets in Ethiopia, sold 6.25 million units to the IFC, and 1.19 million units to Liberty Mutual. Each unit consisted of one common share of Allana Potash, and one half of one share purchase warrant. Allana plans to use the new funds to fund a drilling program and feasibility study for its main asset, the Ethiopian potash property, which the company believes has the potential to become one of the most significant industrial projects in the country. The previously explored property has inferred mineral resources of 105.2 million tonnes, with a composite grade of 20.8% KCl.