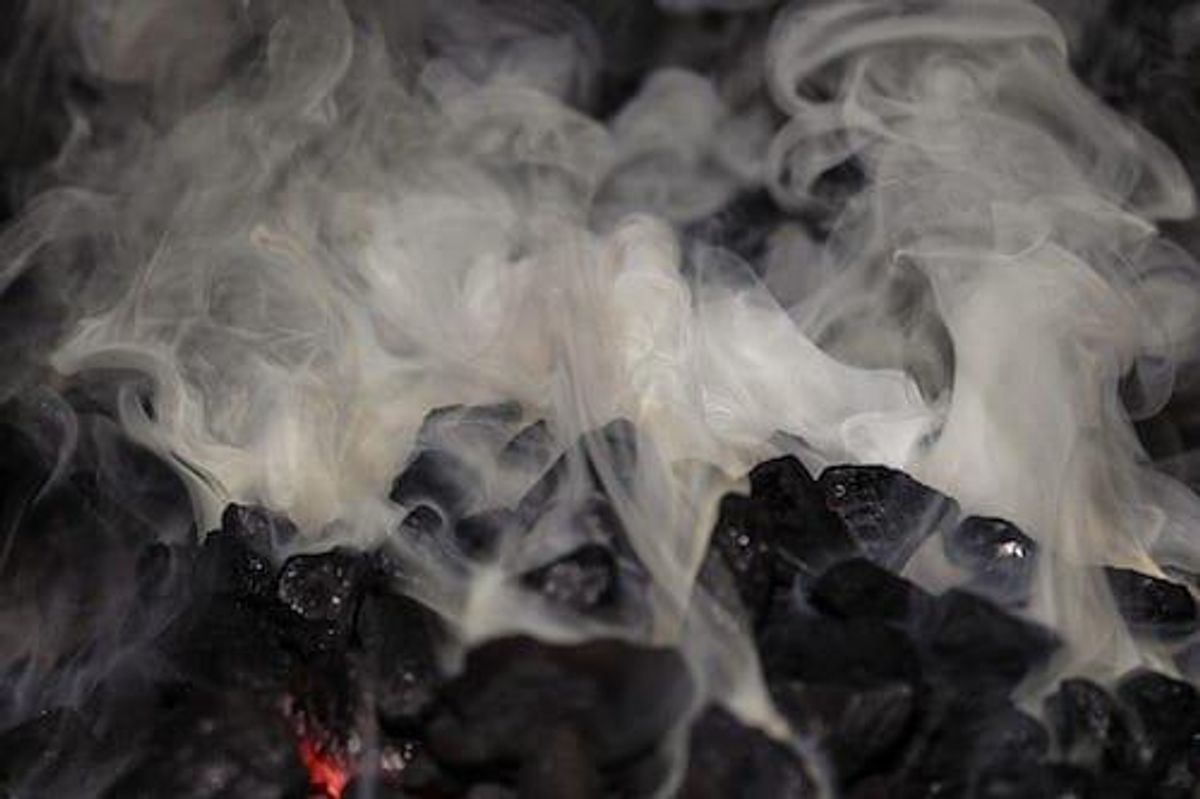 Anthracite is one of the four types of coal. Here's a look at what it's used for, as well as where it's mined and which companies are mining it.
There are four main types of coal, and each type has different uses. Anthracite, the rarest and most mature coal, accounts for only about 1 percent of the world's total coal reserves.
Because it is the most mature coal, anthracite has the highest carbon content compared to lignite, sub-bituminous coal and bituminous coal, the other three forms of coal. It is much harder than those other types of coal, and because of its ability to burn cleaner and hotter than they do it is ideal for specific industrial-use cases.
Though green-energy sources are quickly gaining popularity, anthracite and other types of coal remain an important part of the world's energy mix. Read on to learn more about anthracite, from how it's used to which companies are mining it today.
How is anthracite used?
Anthracite is categorized into three grades: standard, high grade and ultra high grade. Standard-grade anthracite has the lowest carbon purity of the three and is often used for power generation in specialized plants. High-grade and ultra-high-grade anthracite both contain higher levels of carbon compared to standard-grade anthracite — they are typically used in metallurgy as a replacement for coke.
Anthracite's industrial value comes from its high heat production. The standard-grade variety is used in steam-based power generators, and in liquid form it can be used to run internal combustion engines.
Despite its myriad uses, anthracite does come with some disadvantages. For instance, it is quite expensive, costing two to three times as much as other types of coal. Its high price means it isn't often used in power plants or as a replacement fuel for gasoline. It's also difficult to ignite, though that barrier is easy to overcome for industrial applications. And, as mentioned, it is also quite rare.
Where is anthracite mined?
Anthracite is most commonly found in mountainous regions, as well as near volcanoes and in areas where earthquakes are the norm. Unsurprisingly, there is a large supply of anthracite in the Appalachian Mountains in the US, with 6 billion tons in that region alone. There are also reserves in the Rocky Mountains and the Andes.
In the US, Pennsylvania, which is located in the Appalachian region, is the state with the highest anthracite production, Coal Diver states. Though production declined heavily in the late 1990s and early 2000s, the region still produces plenty of the fuel. In April 2018, the US Energy Information Administration released its Q4 2017 coal report, showing that the state's anthracite production reached 1,849,000 shorts tons for the year.
Apart from US sources, China, Russia and South Africa are significant producers of anthracite. Russia and South Africa in particular are known for production of the high-grade and ultra-high-grade varieties.
Which companies mine anthracite?
Reading Anthracite is a private Pennsylvania-based company that was established in 1871. It concentrates on the mining and distribution of anthracite, and delivers standard or custom forms to industrial clients that need high-grade carbon. The company also provides products for space heating and water and sewage filtering.
Reading Anthracite's projects are surface-mining sites in Pennsylvania, and one of the company's aims is to make sustainable reclamation plans for each of them. To date, its reclamation projects have resulted in wildlife sanctuaries, parks and housing developments.
Blaschak Coal, another private company based in Pennsylvania, was founded in 1937, acquiring its first mine in 1945. It is one of the top anthracite producers in the US, holding five mines and two processing facilities. Blaschak sold 374,000 tons of coal in 2014; no new data has been released since.
The company operates by obtaining land that was previously mined and reopening it for production. Like Reading Anthracite and other coal producers in the area, Blaschak ensures its projects are slated for reclamation after they close, turning them into forest land in most cases.
Lehigh Anthracite, also a private Pennsylvania-based company, is a joint venture between Robindale Energy Services and BET Entities. The company mines from the Mammoth, Forty-Foot, Primrose and Orchard seams at the Lehigh anthracite mine, which is the largest surface-mining permit in Pennsylvania. It processes its products on site and has the capacity to produce up to 500,000 tons yearly.
Atrum Coal (ASX:ATU) is an Australia-based mining company with an anthracite operation at BC's Groundhog North site. The site contains both high-grade and ultra-high-grade varieties of anthracite, and has a JORC resource of 1.57 billion tonnes of anthracite.
This is an updated version of an article originally published by the Investing News Network in 2013.
Don't forget to follow us @INN_Resource for real-time updates!
Securities Disclosure: I, Amanda Kay, hold no direct investment interest in any company mentioned in this article.
Investing News Network websites or approved third-party tools use cookies. Please refer to the cookie policy for collected data, privacy and GDPR compliance. By continuing to browse the site, you agree to our use of cookies.