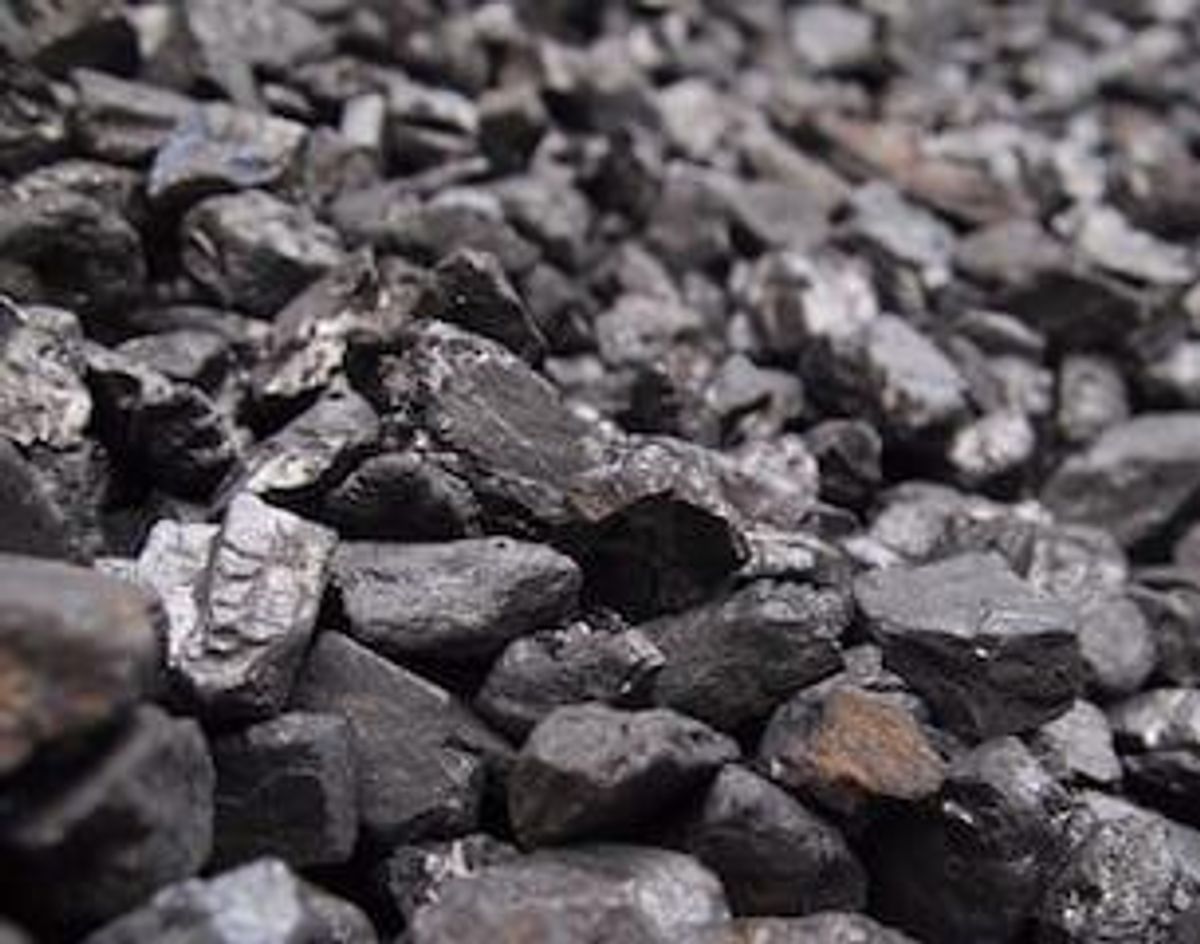 There are four varieties of coal, and all have their own specific uses. Learn about the sub-bituminous type of coal in this introduction.
Sub-bituminous coal, also called black lignite, is a type of coal that falls between lignite and bituminous coal, as per the classification system used in the US and Canada. Geologically, it is a young coal variety, having formed anywhere from 251 million years ago to the present.
When dry and free of ash, sub-bituminous coal contains 42 to 52 percent carbon; its calorific value ranges from 19 to 26 megajoules per kilogram. It is dark brown to black and is brighter than lignite, which often has a woody structure rather than a compact shine. Some sub-bituminous coal looks exactly like bituminous coal to the naked eye.
One advantage of this type of coal is that it contains less water than lignite and is therefore harder, a characteristic that makes it more suitable for transportation and storage. However, sub-bituminous coal's sulfur content is sometimes lower than 1 percent, well below the level found in bituminous coal.

This means that more sub-bituminous coal must be burned in order to create the same amount of
energy
as bituminous coal. Even so, many power plants have switched to sub-bituminous coal since bituminous coal's high sulfur content is environmentally problematic.
Sub-bituminous coal production
Nearly half of the world's proven coal reserves are sub-bituminous coal and lignite. The five countries with the largest proven reserves of these types of coal are Romania, Australia, the United Kingdom, Turkey and France, NationMaster states.
Romania has 107,922 million tonnes in total, Australia has 52,300 million tonnes, the UK has 21,944 million tonnes, Turkey has 17,879 million tonnes and France has 6,556 million tonnes. In contrast, proven reserves in the US, which produces a fair amount of sub-bituminous coal, sit at just 3,107 million tonnes.
In the US, sub-bituminous coal is plentiful in the Powder River Basin, which spans Wyoming and Montana. According to the US Energy Information Administration, in 2012, the 10 top coal-producing mines in the US all contained sub-bituminous coal and were located in that area. At the top of the list by tonnage was the North Antelope Rochelle mine, which put out more than 100 million tonnes that year.
3 sub-bituminous coal producers
Despite its low reserves of sub-bituminous coal, the US is home to a number of significant producers of the fuel. Here's a look at three of them:
Peabody Energy (NYSE:BTU)

, the world's largest private-sector coal company, owns the North Antelope Rochelle mine, the Caballo mine and the Rawhide mine, all of which are located in the Powder River Basin. Altogether, Peabody owns nearly 9 billion tons of proven and probable coal reserves, as well as majority interests in 28 coal operations in the US and Australia. T

he coal giant filed for Chapter 11 bankruptcy protection in 2016 following a drop in coal prices. Shareholders took a hit, as old Peabody shares were cancelled at the time. The company has since recovered — it claimed $4.7 billion in revenue for 2016, and has 

serviced half of its debts

.
Arch Coal

, the second-largest overall producer in the Southern Powder River Basin, owns the Black Thunder and Coal Creek mines, also situated in the Powder River Basin. Overall, the company is in charge of 3.3 billion tons of reserves in that region. 

Arch Coal also filed for bankruptcy in 2016, and as with Peabody 

shares were cancelled

. The company has since emerged from bankruptcy protection.
Low-sulfur, sub-bituminous coal producer

Cloud Peak Energy (NYSE:CLD)

owns the Antelope and Cordero Rojo mines in Northeast Wyoming, as well as the Spring Creek mine in Southeast Montana. The type of coal that Cloud Peak produces is shipped largely to utilities throughout the US, as well as to industrial consumers in Asia via the Westshore terminal in BC. While the company has avoided bankruptcy, it

 reported just 

$800 million in total gross revenues in 2016

, down from $1.124 billion the previous year. The fall was due to a reduction in shipments, mild weather and low natural gas prices.
Given the coal market turbulence in recent years, what do you believe the future holds for sub-bituminous coal? Will you invest in this type of coal? Share your opinion in the comments below.
This is an updated version of an article first published by the Investing News Network in 2014.
Don't forget to follow us @INN_Resource for real-time news updates.
Securities Disclosure: I, Amanda Kay, hold no direct investment interest in any company mentioned in this article.
Related reading: 
Coal 101: The 4 Types of Coal and Their Uses
Coal 101: An Overview of Bituminous Coal
Coal 101: What is Anthracite?
Coal 101: A Look at Lignite

Investing News Network websites or approved third-party tools use cookies. Please refer to the  cookie policy for collected data, privacy and GDPR compliance. By continuing to browse the site, you agree to our use of cookies.