May. 25, 2022 01:55PM PST
Aluminum Investing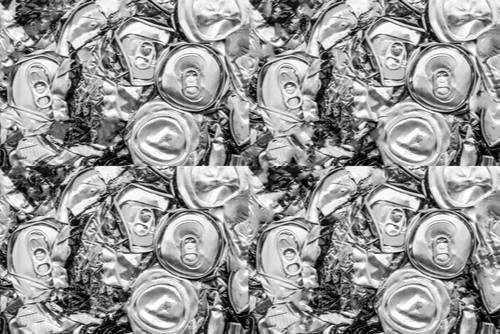 What are the top aluminum-producing countries? China's output was the highest by far in 2021.
Aluminum is an important industrial metal used in a wide range of applications and considered a critical metal to economies around the world.
Aluminum is one of the Earth's most abundant metals and is produced from mining cryolite and bauxite, large sources of aluminum; bauxite is processed to create alumina, which is then refined to create aluminum.
Aluminum is one of the most in-demand industrial metals because it is extremely versatile. The silvery metal is non-toxic and lightweight, perfect for making food and beverage cans; it also has a high thermal conductivity, is corrosion resistant and can be easily cast, machined and formed. Aluminum is the second most malleable metal and sixth most ductile, and is non-magnetic and non-sparking.
---
It is used in a huge variety of products, including cans, foils, kitchen utensils, window frames, beer kegs and airplane parts, as well as a host of new applications that make it an important element in the green revolution.
Because the metal is a good electrical conductor and is less costly than copper and other more expensive metals, it is often used in electricity transmission lines. Aluminum is also used as an alloy in steel manufacturing, mixing with stronger, less adaptable metals like copper, manganese, magnesium and silicon. This increases the strength of the resultant material, but allows it to remain relatively light.
One last benefit of aluminum is its high recovery rate. Because aluminum can be recycled time and time again, it has as much as 95 percent energy savings compared to primary production costs.
In 2018, the US added aluminum to its critical metals list. However, the world's largest economy does not have enough domestic aluminum supply to meet its industrial demand, meaning it must turn to aluminum imports.
China is the world's largest aluminum producer by far, but the ongoing trade tensions between the globe's two biggest economies mean the US can't rely on China for a secure aluminum supply chain.
The US Geological Survey notes that world aluminum output increased slightly in 2021, coming in at 68 million metric tons (MT) compared to 65.1 million MT the previous year. Here's a look at the world's top aluminum-producing countries. Data was taken from the US Geological Survey's latest data on aluminum.
1. China
Mine production: 39 million MT
First on this list of aluminum-producing countries is China. The world's leading producer was once again responsible for more than half of global aluminum output in 2021. It put out 39 million MT, and also consumed a considerable amount of the metal.
Statista points out that China's aluminum output has experienced consistent growth in primary annual production over the past decade. China's aluminum production increased in 2021 "despite curbs on energy consumption at factories imposed to meet climate goals," reported Reuters.
2. India
Mine production 3.9 million MT
India is another aluminum-producing country that has seen consistent growth in output in recent years. Last year, its production totaled 3.9 million MT, overtaking Russia for the second top spot.
Hindalco Industries (NSE:HINDALCO), the world's leading aluminum rolling company, is located in Mumbai and is said to be among the largest producers of primary aluminum in Asia. Concerns that Indian exports may be impacted by a Chinese ban, or limitations on the amount of scrap aluminum the country imports, previously weighed on the Indian sector. However, the Chinese government lifted the import ban in late 2020.
Vedanta (NSE:VEDL), India's largest aluminum-gproducing company, believes the country will see its aluminum output reach 5 million MT by 2026 or 2027.
3. Russia
Mine production: 3.7 million MT
Last year, Russia produced 3.7 million MT of aluminum, up slightly from 3.64 million MT in 2020. Leading global aluminum producer RUSAL is headquartered in Moscow and is the world's second largest aluminum company. It was the largest until it was overtaken by China Hongqiao Group (OTC Pink:CHHQF,HKEX:1378).
In 2021, 6 percent of US aluminum imports originated from Russia. Now in 2022, Russia's aggressive war against Ukraine and the resulting sanctions are curbing the country's ability to contribute aluminum supplies to the US and the global aluminum market.
4. Canada
Mine production: 3.1 million MT
Last year, Canada's aluminum production was nearly the same as the previous year's total, coming in at 3.1 million MT in 2021 compared to 3.12 million MT in 2020. Rio Tinto (NYSE:RIO,ASX:RIO,LSE:RIO), another leading global aluminum producer, has roughly 16 operations in the country.
The province of Quebec is the main aluminum jurisdiction in Canada. There are 10 primary aluminum smelters in Canada in total, with nine of those being located in Quebec. The final one is in Kitimat, BC. There is also one alumina refinery located in Saguenay, Quebec.
Canada was again the leading supplier of imported aluminum for the US in 2021, accounting for half of all imports.
5. United Arab Emirates
Mine production: 2.6 million MT
Fifth on this list of aluminum-producing countries is the United Arab Emirates (UAE). Aluminum production in the UAE has remained steady over the last few years, sitting around the 2.6 million MT mark.
Emirates Global Aluminum is the largest aluminum producer in the Middle East and contributes nearly 4 percent of all global aluminum. The UAE was the source of 9 percent of US aluminum imports in 2021.
6. Australia
Mine production: 1.6 million MT
Australia's aluminum production was up marginally in 2021 at 1.6 million MT from 1.58 million MT the previous year. In addition to its work as a major aluminum producer in Canada, Rio Tinto also produces the industrial metal in Australia. The mining major sees aluminum as a valuable resource in the new automotive industry.
However, Australia's aluminum industry has been struggling under the weight of heavy energy costs associated with smelter operations for a number of years now. "Australia is one of the world's most emissions-intensive aluminium producers," as per the Institute for Energy Economics and Financial Analysis. Renewable energy sources may be the answer to saving the country's aluminum sector.
7. Bahrain
Mine production: 1.5 million MT
Bahrain's aluminum production decreased narrowly from 1.55 million MT in 2020 to 1.5 million MT in 2021. The aluminum sector is one of the largest sources of export revenue for the Middle Eastern nation.
In 2019, Bahrain Aluminium expanded its production capacity and now operates the largest single-site aluminum smelter in the world. The increased capacity is a boon for the significant local downstream aluminum products industry in the country.
8. Norway
Mine production: 1.4 million MT
Aluminum production in Norway increased in 2021 compared to the previous year, reaching 1.33 million MT. Norway and Iceland are the largest exporters of primary aluminum to the European Union.
Norsk Hydro (OTCQX:NHYDY), a Norwegian aluminum and renewable energy company, has a number of aluminum projects and plants in the country, as well as in Germany and Brazil. At Sunndal, Norsk Hydro operates the largest primary aluminum plant in Europe. Its pilot plant in Karmøy, Norway, uses the most climate- and energy-efficient aluminum production technology in the world.
9. United States
Mine production: 880,000 MT
The US is tied with Iceland for ninth highest aluminum production. The US aluminum industry is still recovering after dropping from its 2015 level of 1.587 million MT to 741,000 MT in 2017. In 2021, the country produced 880,000 MT, down from 1.012 million MT of the metal in 2020.
Three companies operate six primary aluminum smelters in five states, according to the US Geological Survey, of which two smelters were operating at full capacity and four smelters were operating at reduced capacity throughout 2021. An additional smelter was on standby throughout 2021, and another that had been on standby since 2015 was permanently shut down in December of that year.
Transportation applications accounted for most US aluminum use in 2021, coming in at 35 percent. Packaging accounted for 23 percent of domestic consumption, with building and electrical coming in at 16 percent and 9 percent, respectively; consumer durables and machinery each accounted for 7 percent.
10. Iceland
Mine production: 880,000 MT
Aluminum production in Iceland totaled 880,000 MT in 2021, down 20,000 MT from the previous year.
Arctus Metals, in cooperation with Innovation Center Iceland, has developed a new aluminum production technology designed to eliminate CO2 emissions from the production process. The company has successfully produced aluminum with this new method, which emits oxygen rather than creating CO2 emissions.
Don't forget to follow us @INN_Resource for real-time news updates!

Securities Disclosure: I, Melissa Pistilli, hold no direct investment interest in any company mentioned in this article.
Investing News Network websites or approved third-party tools use cookies. Please refer to the  cookie policy for collected data, privacy and GDPR compliance. By continuing to browse the site, you agree to our use of cookies.