A Look at Canadian Diamond Mining Companies
Nov. 17, 2016 03:15PM PST
Gem Investing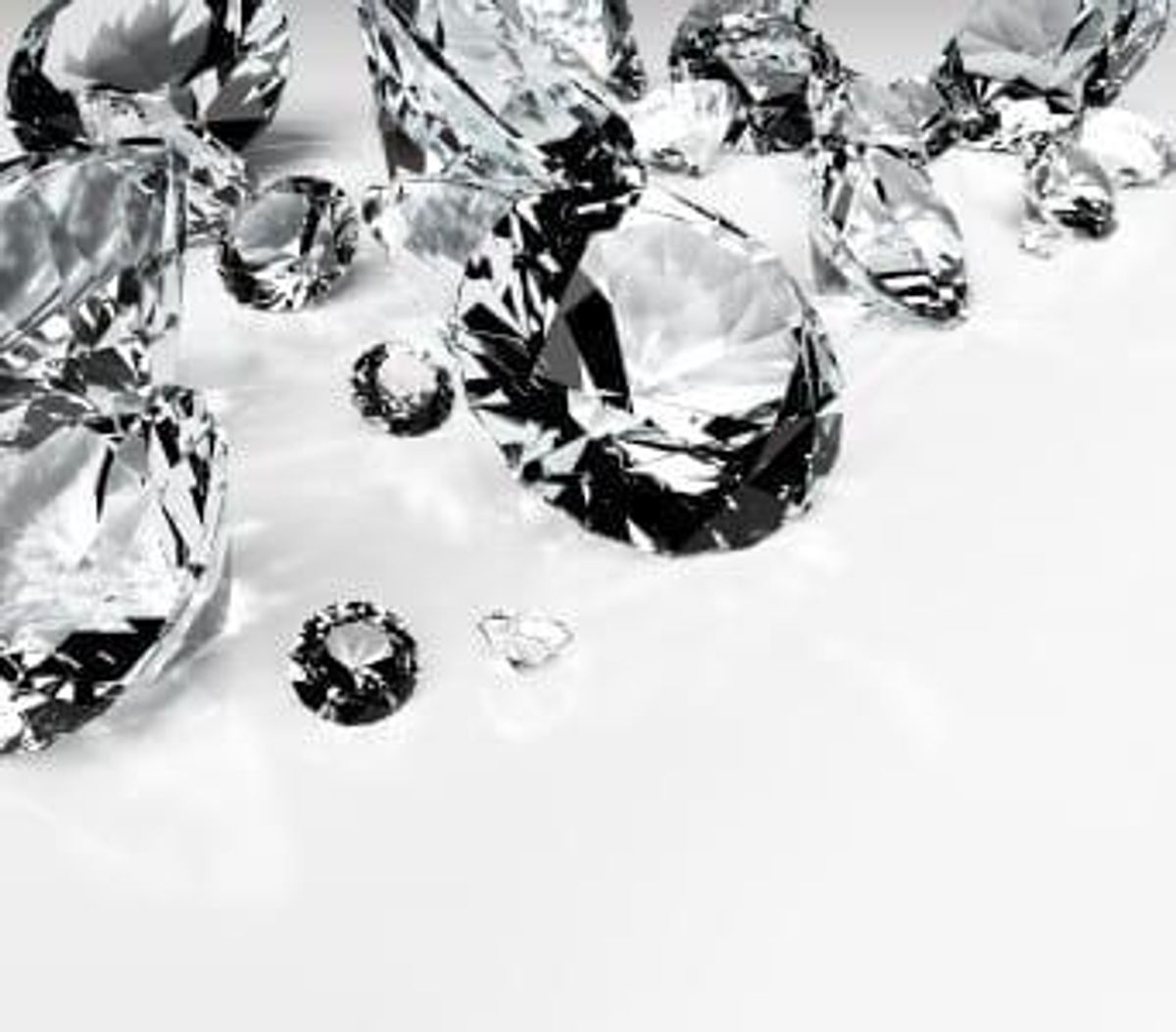 With diamond supply expected to run out on land in as little as 15 years, Canadian mines may become the most viable source for diamond mining.
Despite continued economic uncertainty in 2015, demand for diamonds has grown more over the past three years than any previous three-year period. With diamond supply expected to run out on land in as little as 15 years, Canadian diamond mining companies may become the most viable source for diamond mining.
Canadian diamond mines such as Gahcho Kue in the Northwest Territories have been pulling their weight, keeping Canada on the international stage for the rough-cut gems. Gahcho Kue, the largest diamond mine in the world, officially opened on September 20, 2016, jumpstarting prices for its owner, Anglo American (LON:AAL) and its Canadian partner, Mountain Province Diamonds (TSX:MPV), who have seen their stock climb 280 and 90 percent respectively since December 2015.
The mine's opening comes at a time of increased volatility in the industry due to fluctuating global growth, even though rough diamond prices have rebounded 4.7 percent this year.
So how will Canadian diamond mining companies fare on the international stage in the future?
An international leader in diamonds
The history of diamond mining in Canada is surprisingly short. Geologist Charles Fipke discovered the first economic deposit of diamonds in the country's Northwest Territories in 1991, according to NPR. That set off the biggest staking rush in the history of North America. Almost eight years later, the first diamond mine opened in Canada.

Since then, Canada has become the third-largest diamond producer by value, coming after only Botswana and Russia. However, mining in the Northwest Territories isn't easy. Because of its harsh conditions, mining companies have to spend months preparing and bringing in supplies and equipment in order to operate. The government also maintains strict operational requirements to protect the wildlife around the mines, as per NPR. Fortunately, over the years, diamond mining has spread to other parts of Canada, including Quebec and Saskatchewan.
Canada's newest and biggest mine, Gahcho Kue, is 300 kilometres northeast of Yellowknife, Northwest Territories. The newest mine is expected to reinforce Canada's position as the world's third largest diamond producer by value and fifth largest by volume.
But what makes the mine especially important is that it will be able to offset production drop-off as two of Canada's major diamond mines, Diavik and Ekati, are approaching the
end of their productive lives
. Although the mine is smaller than both, its three deposits are set to produce an abundance of diamonds – which means Canadian mines will still be an important factor for investors.
Diamonds: A limited global supply
As diamonds become harder and more costly to extract, very little new supply is expected until 2020. Global supply of diamonds will peak in 2017 and plateau in 2019, as the world's largest miner and trader of the precious stone reins in production to combat rising production costs. As more rough stones lie in ever deeper mines, the cost of extracting them is increasing, said Bruce Cleaver, chief executive of De Beers Group since July. This may drive up diamond prices in the future.
De Beers, which holds a 51 percent stake in Gahcho Kue, now has around a 30 percent share of the market for genuine rough diamonds – but the company's challenges have been compounded by competition from synthetic diamonds, which sell for about 30 percent less than the real thing. Recently, the company has started searching for diamonds in the ocean as its supply dries up in Africa, but still says that Canada is the most viable option for the gems.
Opportunities for Canadian diamond mining companies to sparkle
Although volatility for diamonds may become the new normal, De Beers is optimistic that its Canadian mine will continue to keep the country on an international tier. It also plans to extend its drilling operations in Saskatchewan this year, so investment options continue to sparkle for diamonds.
Several Canadian diamond mining companies are also leading the way despite recent volatility in the market and the difficulty of mining conditions.

Stornoway Diamond (TSX:SWY)
Stornoway describes itself as a leading Canadian diamond exploration and development company, and its flagship asset is its 100-percent-owned Renard Diamond Mine. Located near the Otish Mountains in Quebec, the Renard kimberlite pipes were discovered in 2001 after five years of grassroots exploration in the area. The Renard Diamond Mine was formally opened on October 19, 2016.
Mountain Province Diamonds (NYSEMKT:MDM)
Headquartered in Toronto, Ontario, this Canadian company works in diamond exploration and development. Its main asset is a joint venture with De Beers called the Gahcho Kué project. It is located in Canada's Northwest Territories, and the companies believe it will be the world's largest and richest new diamond mine.
De Beers anticipates that Gahcho Kue will produce approximately 54 million carats of rough diamonds over its lifetime, which is more than $10 billion worth. Gahcho Kue has already moved into production
last month
and is expected to reach a commercial level of production in the first quarter of 2017. Production is planned to continue until 2028.
Peregrine Diamonds (TSX:PGD)
Also a diamond exploration and development company, Peregrine Diamonds' focus is on developing kimberlites on its 100 percent owned Chidliak project in Nunavut, Canada. Peregrine first discovered kimberlites on the project in 2008, and a a total of 74 kimberlites have been identified since, 45 of which are dimondiferous. The company released a
PEA
for the Chidliak Phase One Diamond Development in July 2016, and highlighted an after-tax Net Present Value of C$ 471 million, Internal Rate of Return of 29.8 percent, and a capital payback period of two years.
Shore Gold (TSX:SGF)
This Canadian natural resource company focuses on the exploration and development of diamond resources in Saskatchewan. Currently, its main projects are the FALC joint venture and the Star diamond project. At FALC, exploration has already identified over 70 kimberlites, with macro diamonds — diamonds that cannot pass through 0.5-millimeter square mesh — recovered from 34 of them.
The Star diamond property consists of 23 contiguous mineral dispositions across nearly 23,000 acres, according to Shore's website. An advanced evaluation program and prefeasibility study show diamond recovery of 10,582.67 carats.
The Company is performing a
2016 core drilling program
to further expand the internal stratigraphy of the Orion South and Star Kimberlites. During the first quarter of 2016, Shore announced the completion of five holes, totalling 1,257.97 metres of drilling, on the Star West portion of the Star Kimberlite.
Grizzly Discoveries (TSXV:GZD,OTCQX:GZDIF)
One province over, Grizzly Discoveries' Buffalo Head Hills property, located in Alberta, has significant land holdings of over 220,000 acres of metallic and industrial mineral permits for its Diamond project. Grizzly's permits contain seven kimberlites, of which two, the BE-02 and BE-03, are considered highly diamondiferous and warrant future bulk sampling.
Rio Tinto (NYSE:RIO,ASX:RIO,LSE:RIO)
A leading global mining and metals company, Rio Tinto has assets around the world. The company operates in more than 40 countries across six continents, its website notes. Its Diamonds & Minerals group works on mining, refining and marketing operations.
In Canada, Rio Tinto has a stake in one major diamond property. The Diavik diamond mine is located in Canada's Northwest Territories, not far from the Arctic Circle, and Rio Tinto has a 60-percent interest in it. The company's subsidiary, Diavik Diamond Mines, shares the joint venture with Dominion Diamond Diavik Limited Partnership. In 2015, the company unveiled an 187.7 carat gem-quality rough diamond from the mine, which is one of the largest diamonds ever discovered in Canada.
The mine's lifespan is expected to run to 2025 at the latest.
Dominion Diamond (NYSE:DDC)
In April 2013,
BHP Billiton
(NYSE:
BHP
,ASX:BHP,LSE:BLT)
completed
the sale of its diamond business to Canadian diamond mining company Dominion Diamond (formerly Harry Winston Diamond Corporation), which, according to its website, it is the largest publicly listed diamond mining pure play by market capitalization. It has interests in two major diamond mines that are in the production stage and are located near the Arctic Circle in the Northwest Territories.
One asset is Dominion Diamond's 80-percent-owned Ekati diamond mine, which the company had to
shut down temporarily
in 2016 due to a fire. The company expects it to restart by the end of September after an estimated total cost of repair of $15 million. The process plant shutdown negatively impacted earnings and cash flow in the period.
North Arrow Minerals (TSXV:NAR)
North Arrow is focused on identifying and evaluating diamond opportunities in Canada, its website notes, with its key projects including the Lac de Gras and Redemption joint ventures, both located near the Ekati and Diavik mines. It is also focused on its Pikoo, Qilalugaq and Timiskaming projects, which are under option from Stornoway Diamond.
Dunnedin Ventures (TSXV:DVI)
Dunnedin Ventures is an exploration company advancing the Kahuna Diamond Project in Nunavut, Canada. The Kahuna Project is an advanced-stage project that has known diamond-bearing kimberlites, and large size diamond potential. The company also has an option agreement to earn a 100 percent interest in the Kahuna Project, also in Nunavut. Of note, Charles Fipke, who discovered Canada's first diamond mine, Ekati, serves as a Technical Advisor to the company.  
This is an updated version of an article originally published on September 3, 2013. Don't forget to follow us @INN_Resource for real-time news updates! 
Securities Disclosure: I, Pia Rivera, hold no direct investment interest in any company mentioned in this article.Editorial Disclosure: Dunnedin Ventures is a client of the Investing News Network. This article is not paid-for content.
Investing News Network websites or approved third-party tools use cookies. Please refer to the cookie policy for collected data, privacy and GDPR compliance. By continuing to browse the site, you agree to our use of cookies.