Two Japanese Reactors Receive Preliminary Approval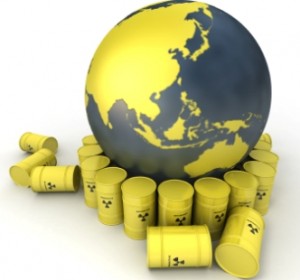 Delayed Japanese reactor restarts have undeniably added to the negative sentiment towards uranium over the last several months. However, the country's nuclear watchdog just gave preliminary safety approval for the restart of two reactors at the Sendai plant.
At this point, opposition groups now have a month to make their case against the approval before a final decision is reached. Should all go well, the Sendai reactors could be the first to power back up under the new safety regulations. Under those regulations, considerations have been made to safeguard against natural disasters — like Fukushima in 2011 — and severe nuclear accidents.
"This is a step forward. After we get the safety decision we would like to move towards restarts with understanding from local [townships]," said Prime Minister Shinzo Abe, who is pushing for the restart of Japan's nuclear sector.
Since pulling its reactors offline, Japan has been reliant on imports of fossil fuel to meet its energy needs. Unfortunately, as nuclear power accounted for one-third of Japan's electricity, replacing it with fossil fuels has not been cheap. As Reuters notes, nuclear shutdowns have led to "rising electricity rates for residents and businesses and has contributed to a record string of 23 months of trade deficits."
Is this all systems go? 
As David Sadowski highlighted in a recent interview, the granting of preliminary approval doesn't necessarily mean that all hurdles have been cleared for restarts.
Indeed, despite the likelihood of these two reactors passing technical reviews, the country still has many outstanding reactors offline. From an April survey conducted by Reuters, "[a]t most about two-thirds of Japan's 48 reactors will never pass the regulator's stringent safety checks and clear the hurdles needed to restart."
Beyond that, public opposition in Japan remains quite fierce, and could pose real problems for nuclear power moving forward.
Nevertheless, should the nuclear reactors gain approval from the opposition, Japan could be looking at officially restarting the reactors in the fall, between September and November. That's a significant step in the right direction in terms of getting nuclear power back online in Japan.
Price update 
As market watchers are well aware, uranium has not performed well over the last several months. Uranium consultancy UxC pegs the uranium spot price at $28.35, which of course does not take into consideration any market activity since July 14.
Nevertheless, with one psychological barrier partially cleared, the hope is that the uranium market will see some excitement and prices will make positive moves.
Company news
Uranium companies, producers and developers alike saw some gains today following the news of the approval.
Even Cameco (TSX:CCO,NYSE:CCJ) saw nearly a 5-percent increase in share price today after announcing the temporary suspension of jet boring in ore at Cigar Lake; it reached $21.67. The uranium giant is looking to allow additional time for freezing areas of the mine, which will likely mean a two-month delay in the project's production schedule.
Meanwhile, new uranium producer Uranerz (NYSEMKT:URZ) announced a $10-million public financing. The company has offered to sell in both the United States and Canada an aggregate of up to 8 million units at US$1.25 per unit. Uranerz was up 2.16 percent, at $1.42, today.
Also with news today was Ur-Energy (TSX:URE), whose second-quarter results are encouraging for a strong second half of the year.
The in situ producer sold a total of 208,000 pounds of uranium at an average price of $34.64 per pound, which is a definite premium on the current spot price. Meanwhile, the company managed to capture 117,000 pounds of uranium for the second quarter, with a dried and drummed total of 134, 000 pounds.
Today's announcement gave the company a boost of 4.07 percent, to $1.28.
Late today, Kivalliq Energy (TSXV:KIV) reported that it has acquired ownership of roughly 10 percent of the issued and outstanding capital of Roughrider Exploration. The acquisition of shares is pursuant to a mining option agreement between both companies. For Roughrider to earn its initial 50-percent interest, the company must issue an additional 10 percent of issued Roughrider shares to Kivalliq, plus cash payments, on or before August 31, 2016.
Securities Disclosure: I, Vivien Diniz, hold no investment interest in any of the companies mentioned.