Queensland's Uranium Ban a Plus for Other Australian States
While plans to ban uranium mining in Queensland have miners in the state up in arms, other Australian states are reportedly ready to reap the benefits.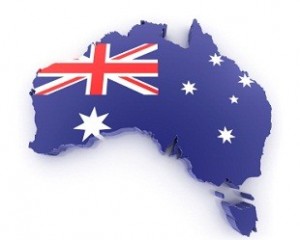 While plans to ban uranium mining in Queensland have miners in the state up in arms, other Australian states are reportedly ready to reap the benefits.
For instance, Bill Marmion, Western Australia's mines and petroleum minister, sees the situation as an opportunity for his state to capitalize on investment in the sector. Marmion told Australian Mining Thursday that "the industry can rest assured we are working to maximize uranium opportunities in Western Australia, as opposed to Queensland Labor's short-sighted approach."
Since the western state's own uranium mining ban was lifted in 2008, more than AU$300 million has been invested in uranium exploration. Four projects have been advanced, and that could mean big things for the state.
"What is so exciting is that exports from Western Australia's four advanced projects could top A$1-billion a year by 2020, if uranium prices recover to economic levels," Marmion said. "These mines could employ more than 1,500 people during construction and 500 people during operations, not to mention the indirect employment opportunities."
A glance at projects in Western Australia
One project that will mean big things for Western Australia's future is Cameco's (TSX:COO,NYSE:CCJ) Kintyre, which recently received environmental approval.
There is also Toro Energy's (ASX:TOE) Wiluna project, which has a mine life of at least 25 years and is believed to contain 76.5 million pounds of U3O8. Resource Investing News had the chance to interview the company's managing director, Dr. Vanessa Guthrie, at the 2015 PDAC conference earlier this month. She said that what makes Toro Energy stand out from any other uranium company in its class is that it is "the only project approved, ready to go and the most advanced in terms of engineering and resource studies in Australia.
She added, "all we are now waiting for is the time to come back … the market to come back, with the uranium price, which will actually put Wiluna into production."
Furthermore, Vimy Resources (ASX:VMY) recently saw some excitement at its Mulga Rock uranium project. Last week it announced that metallurgical work done at the site reveals that up to 65 percent of the ore host rock is silica-rich sand, which can be easily removed by simple beneficiation before the ore concentrate is introduced to the processing plant. This process will not only minimize the loss of uranium, but also lead to significant flow-on cost savings.
South Australia, Northern Territory and New South Wales
Western Australia isn't the only state that could see a boost from the Queensland ban. Both South Australia and the Northern Territory have aspiring uranium projects of their own.
Looking to the north, there is Arafura Resources (ASX:ARU), which is exploring the Nolans Bore rare earths–phosphate-uranium deposit, and Energy Resources of Australia (ASX:ERA), which owns the Ranger mine, located 260 kilometers southeast of Darwin in Australia's Northern Territory.
Then there is Alliance Resources (ASX:AGS), which has a uranium joint venture in South Australia. The Four Mile uranium project is 75-percent owned by Quasar Resources, which also owns the adjacent Beverley uranium mine, Australia's third uranium mine and the only in-situ leach mine; it has an initial resource of 3.9 million tonnes of 0.37 percent uranium oxide containing 15,000 tonnes of uranium oxide.
While there are other uranium-focused companies in South Australia, such as Havilah Resources (ASX:HAV) and its wholly owned subsidiary, Cunamona Energy, it seems most projects there have fallen by the wayside. One example is Uranium One's Honeymoon project, which is currently on care and maintenance.
And though there are still restrictions to uranium mining in New South Wales, an article published last September in Australian Mining states that six companies have been invited to apply for licenses there. The companies are Australian Zirconia, Callabonna Resources (ASX:CUU), EJ Resources, Hartz Rare Earths, Iluka Resources (ASX:ILU) and Marmota Energy (ASX:MEU).
Securities Disclosure: I, Kristen Moran, hold no direct investment interest in any company mentioned in this article.
Related reading:
Uranium Mining on the Rocks in Queensland