Japan's Nuclear Woes Still a Key Factor in Uranium Market
Ongoing problems at the disaster-stricken Fukushima Daiichi nuclear power plant aren't helping Japanese citizens' perceptions of nuclear power's safety.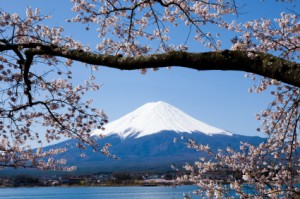 The uranium sport price remains unchanged from last week's indicator of $42.25 per pound U3O8, according to TradeTech. "Currently, spot uranium supply and demand are relatively in balance, with neither buyers nor sellers highly motivated to conclude transactions," the industry consulting firm reported.

Nuclear parts supplier Japan Steel Works (TSE:5631) is considering partnerships in Southeast Asia and India in order to gain access to export markets for strategic products related to nuclear reactor construction, reported Bloomberg Businessweek. Such partnerships are important to the future success of the company given the demand outlook in Japan following the Fukushima disaster.
"Given that it will be difficult for the company to expect demand in Japan, the key is to what extent they will be able to secure overseas projects, especially in China," Ryo Tazaki, an analyst at Nomura Securities in Tokyo, told reporters.
Ongoing problems at the disaster-stricken Fukushima Daiichi nuclear power plant aren't helping Japanese citizens' perception of the safety of nuclear power. A recent power outage Monday left four fuel storage pools without fresh cooling water; however, power was restored about 24 hours later, reported The New York Times. Tokyo Electric Power (TSE:9501), the plant operator, blamed the issue on a faulty switchboard — Wednesday, a spokesman said a rat may have been to blame — and assuaged fears of catastrophe by explaining that the temperatures in the fuel pools can remain at safe levels for at least four days.
Transatomic Power may have an answer to the problems inherent at Fukushima Daiichi. Engineers at the MIT-associated firm are developing molten-salt nuclear reactor technology that could dramatically cut costs while mitigating the risks associated with nuclear power, reported MIT Technology Review. "A conventional nuclear power plant is cooled by water, which boils at a temperature far below the 2,000 °C at the core of a fuel pellet," explains writer Kevin Bullis in a recent article. "Even after the reactor is shut down, it must be continuously cooled by pumping in water. The inability to do that is what caused the problems at Fukushima: hydrogen explosions, releases of radiation, and finally meltdown. Using molten salt as the coolant solves some of these problems … In the event of a power outage, a stopper at the bottom of the reactor melts and the fuel and salt flow into a holding tank, where the fuel spreads out enough for the reactions to stop. The salt then cools and solidifies, encapsulating the radioactive materials."
The new reactor design is "highly resistant to meltdowns" and "relatively small, yet powerful." It could be built in factories rather than onsite and is can reappropriate nuclear waste as fuel. Transatomic Power estimates a plant can be built for $1.7 billion — about half the cost per megawatt of traditional plants. The design only exists on paper for now as the company estimates that it would take at least eight years to build a prototype. MIT Technology Review also reported that China is planning to construct a 2-megawatt molten-salt test reactor by 2020.
Research report projects increase in nuclear demand
GlobalData has issued a new report forecasting a 30-percent rise in global nuclear energy generation — "from 2,386,449 GWh in 2012 to 3,078,130 GWh in 2020." The research and consulting firm credits the increase to the commissioning of an estimated 198 nuclear reactors over the next decade. "The escalating need for power, combined with soaring fossil fuel prices, is driving the demand for nuclear energy around the world — especially amongst rapidly developing countries where large scale alternative energy generation is impractical," states the press release.
Uranium sector heavies push Canada to change foreign ownership policy
Rio Tinto (ASX:RIO,NYSE:RIO,LSE:RIO), Areva (EPA:AREVA) and Paladin Energy (ASX:PDN,TSX:PDN) are lobbying the Canadian government to relinquish foreign ownership restrictions on uranium mines, reported The Sydney Morning Herald. The push for policy change has the backing of the Australian government as well as the Canadian provinces of Saskatchewan and Newfoundland and Labrador. While there are no restrictions on foreign participation in exploration, Cold War-era legislation limits foreign companies to no more than 49 percent of ownership in Canada's uranium mines.
Canadian Natural Resources Minister Joe Oliver said the government isn't planning on changing the "longstanding policy," reported Reuters.
Company news
Monday, Alpha Minerals (TSXV:AMW) and its joint venture partner, Fission Energy (TSXV:FIS), announced the discovery of a third zone of uranium mineralization and off-scale radioactivity at the Patterson Lake South property in the Athabasca Basin, Saskatchewan."Results at the R780E Zone expand significantly strike extent of uranium mineralization at Patterson Lake along the main target corridor of conductors associated with a resistivity low anomaly," states the news release.
Tuesday, Alpha Minerals announced highlights from 10 additional step-out drill targets in the R00E zone at the Patterson Lake South property. "All 10 holes intersected anomalous radioactivity, with 8 holes intersecting significant mineralization, including 6 holes intersecting variable amounts of off-scale radioactivity," notes the press release. To further explore and evaluate this new discovery, the company has planned for additional drilling to take place prior to the completion of the current winter program.
Yellowjacket Resources (TSXV:YJK) inked a deal to acquire eight additional mineral claims, collectively known as the Orr Peninsula uranium property, totaling 61,452 acres. The company is the largest mineral claim holder in the Patterson Lake area, with approximately 95 percent of its 391,142 acres of Athabasca Basin uranium exploration claims in the Patterson Lake region. The new claims are contiguous with the company's Patterson Lake South claim group in the Athabasca Basin area of Saskatchewan.
Canadian International Minerals (TSXV:CIN) acquired a 100-percent interest in 20 claims totaling 25,225 hectares of land in the Patterson Lake South uranium district. "The claims were staked for their proximity to the [Patterson Lake South project under exploration by Alpha Minerals and Fission Energy] and interpreted favourable geology for the occurrence of PLS style uranium mineralization," states the news release. The company is acquiring further claims in the area as well.
Strathmore Minerals (TSX:STM,OTCQX:STHJF) announced that the US Forest Service has published the Draft Environmental Impact Statement (DEIS) for the company's Roca Honda uranium project in New Mexico. The Roca Honda project is a joint venture between Strathmore (60 percent) and Sumitomo (TSE:8053) (40 percent). Completion of the Final Environmental Impact Statement and the Roca Honda mine permit Record of Decision are expected later this year.
Forsys Metals (TSX:FSY) announced the results of percussion drilling and metallurgical testing at its Norasa uranium project in Namibia, Africa. The results indicate that Forsys will be able to achieve an overall plant recovery exceeding 88 percent, an improvement over the previous technical report released in January 2010.
Securities Disclosure: I, Melissa Pistilli, hold no direct investment interest in any company mentioned in this article.
Related reading:
Nuclear Power Capacity Shows Signs of Growth Two Years Post-Fukushima