Improved Expectations for Uranium Prices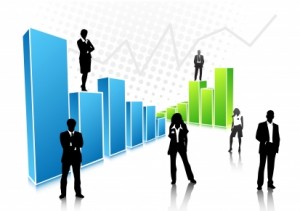 TradeTech is reporting a spot market uranium price of $50.25 per pound, a decline of 0.7 percent from the previous period. A continued lack of demand for short term delivery is continuing to place downward pressure on spot market prices. The total volume on the spot market was 400,000 pounds, with little activity in either the supply or demand side. 
In the most recent Scotiabank Commodity Price Index report, Patricia Mohr, Vice President of Economics indicated her anticipation of a recovery in spot market uranium conditions over the medium-term. She was encouraged that buyers increased bids for 'basecontract' prices for term commitments to $61.50 per pound of uranium in late May, which was the first increase since the Fukushima Daiichi incident. Noting slightly improved expectation for the mid- and long-term markets, TradeTech is also expecting to see some significant increases in the third and fourth quarters, which reinforces the hope of improved economic incentive for producers and exploration companies requiring investment interest.
Company News
Last week Paladin Energy (TSX:PDN,ASX:PDN) reported in its quarterly activity report that overall production for the previous year had increased by 21 percent. The Langer Heinrich operation in Namibia, increased production volumes 25 percent, while the Kayelekera operation, in Malawi, increased production by 14 percent on a year over year basis. On a quarterly basis, both operations also reported record productions, with an increase of 15.3 percent over the previous quarter.
Paladin reduced  production guidance for the current quarter with a planned 14 day scheduled shutdown at the Kayelekera mine in August for maintenance and minor upgrades. The result is expected to be a one-time reduction of around 130,000 pounds of uranium for the quarter.
Investors may recall an industrial action at Kayelekera in May, when the majority of the workforce walked off the mine site to protest the company's refusal to consent to a 66 percent pay increase. As a result of the industrial action, Paladin reduced its recent quarter production total by between 35,000 and 45,000 pounds of uranium and the issue was resolved within the month.
Paladin indicated in the quarterly report that it is concurrently evaluating three "mutually exclusive" strategic options regarding its nonperforming assets. Further announcements of decisions to enter into any or all of these initiatives are dependent on analysis of the strategic merits of these proposals and are expected between August and October.
Rio Tinto's (LSE:RIO,NYSE:RIO,ASX:RIO) subsidiary, Energy Resources of Australia (ASX:ERA) reported approximately an eight-fold increase in production for the most recent quarter, compared with last year. Production during last year's period had been adversely affected by the suspension of processing operations from the end of January until the middle of June, as a result of extreme rainfall at its Ranger operation. Despite higher production during the most recent quarter, the company reported a 5 percent decline in mill recovery as low-grade ore was being milled.
Energy Resources of Australia's board of directors recently approved a $57-million prefeasibility study for the development of the Ranger 3 Deeps mine. The study would evaluate and confirm the scope of a possible underground mine, and include resource definition drilling, extension of the decline and the installation of a ventilation shaft.
Rio Tinto reported an increase of 12 percent in uranium production at Rössing from last year's quarter, as the result of a combination of improved crushing performance and slightly higher mill head grade. The company gave annual uranium production guidance expected to be 9.6 million pounds.
Chief executive Tom Albanese said in the press release, "Global economic conditions and sentiment dropped markedly in the second quarter. We are keeping a close eye on the pace of the US recovery, the continuing Eurozone crisis and the impact of efforts to stimulate the Chinese economy on the markets that we serve. Our investment programme remains resilient to this market volatility, as our tier one projects are robust under any probable macroeconomic scenario."
While both Palladin and Energy Resources of Australia experienced some operational challenges in their recent results, "high level" interest from nuclear industry participants with Palladin, as well as Energy Resources of Australia's considerable investment in a prefeasiblity study, confirm the value and continued global demand for strategic uranium resources.
Junior company news
U3O8 Corp. (TSXV:UWE,OTCQX:UWEFF) announced an update and filed a technical report on the uranium deposits in the Kurupung project in Guyana.
Virginia Energy Resources Inc. (TSXV:VAE,OTCQX:VAERF) announced an agreement to combine VA Uranium Holdings, Inc. and Virginia Uranium Ltd. into a single entity.
Bannerman Resources (TSX:BAN,ASX:BMN) received environmental approval from the Namibian Ministry of Environment and Tourism to develop its Etango uranium project.
Securities Disclosure: I, Dave Brown, hold no direct investment interest in any company mentioned in this article.