Consolidation in the US Uranium Market: The Way of the Future?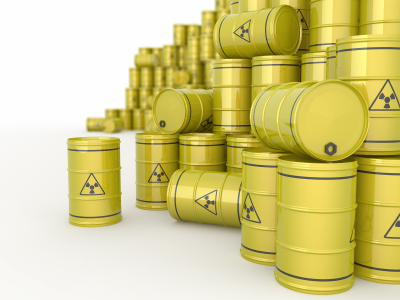 In the aftermath of Energy Fuels' (TSX:EFR) acquisition of Uranerz (TSX:URZ), Uranium Investing News is taking a look at the current state of the US uranium market and what the future may hold for that market.
When Energy Fuels announced its acquisition of Uranerz in early January, Stephen Antony, CEO of Energy Fuels, said the deal makes sense in that it will help the company stay competitive in the current marketplace.
"By adding Uranerz to our corporate umbrella, we are creating a multi-source uranium production platform that is better positioned to respond to the dynamic and volatile nature of the uranium market," he said in a statement.
The new version of the company will be able to balance out its expensive conventional uranium projects by harnessing the much cheaper in-situ recovery project owned by Uranerz.
As the spot price of uranium has sagged over the course of the past year — particularly in the summer — more uranium companies have found it hard to keep swinging against depressed prices.
"Bigger is better," said Mercenary Geologist Mickey Fulp.
Fulp, who owns shares in both Energy Fuels and Uranerz and said he is happy with the deal, and noted that the current market hasn't been kind to US-focused companies.
"It's a mixed bag. No one is making money at current uranium spot prices," he said.
Fulp pointed out the abundance of public US uranium companies, such as Ur-Energy (TSX:URE), Energy Fuels, Uranium Energy (NYSEMKT:UEC), Uranium Resources (NASDAQ:URRE), Anfield Resources (TSXV:ARY) and others. Combined, there are a range of companies that alone would struggle to produce more than a million pounds.
Deals over the past several years have declined as a slowdown seems to have taken hold, said David Sadowski with Raymond James.
"You can have a deal that makes sense when two companies in a tough market see mutually beneficial reasons to merge," he said, adding that he sees that reflected in the Energy Fuels and Uranerz deal. "You can also get deals when the commodity price is on the upswing and companies are excited about growing."
Sadowski said that as the market turns bullish, he sees consolidation becoming more predominant over the course of the next year or two.
"I think we're at a turning point," he said.
David Talbot with Dundee Capital Markets echoed those thoughts.
"The US market is certainly prime for consolidation. You've got numerous ISR [in-situ recovery] companies standing around trying to build their own plants. I think it'd be cheaper for them to put it together themselves," he said in an interview with Uranium Investing News.
Talbot pinpointed companies such as Ur-Energy and Peninsula Energy (ASX:PEN) amongst others as candidates for future mergers as the uranium space heats up.
Peninsula Energy owns the Lance project, which operates in Wyoming, close to Uranerz's properties. Peninsula recently secured institutional funding from groups such as JPMorgan Chase & Co. (NYSE:JPM), BlackRock (NYSE:BLK), Pala and Resource Capital Funds. The project itself has seen delineations of over 53.7 million pounds of U3O8, with production scheduled to start this year.
Ur-Energy owns the Lost Creek property in the Great Divide Basin in Wyoming, as well as the Shirley Basin project, also in the state of Wyoming. The Lost Creek property has a resource estimate of 13.4 million pounds of U3O8.
Securities Disclosure: I, Nick Wells, hold no direct investment in any of the companies mentioned in this article.
Related reading: 
Gold Price, Uranium Consolidation and Years Ending in 7: Mickey Fulp