TSX Hits Stride on the Back of Rising Oil Prices
The Toronto Stock Exchange saw gains on Wednesday largely due to rising oil prices. Analysts believe the fuel's long fall could finally be nearing an end.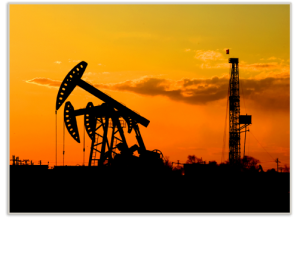 The Toronto Stock Exchange closed the day up 159.2 points on Wednesday — equivalent to 1.11 percent — largely on the back of rising oil prices and energy stocks.
Oil prices rose $1.73 to just under $79 a barrel from lows in the $76 range on Tuesday. While still not above the $80 mark, and far off the preferred $90-per-barrel benchmark, the rise was still encouraging for investors and analysts, especially given that West Texas Intermediate crude hit its lowest price in three years on Tuesday morning.
Wednesday's good news came on the back of lower US oil production last week, when just 500,000 barrels were produced. The original estimate from the Energy Information Administration was for 1.2 million barrels, which would've taken a bite out of depressed oil prices.
Chesapeake Energy (NYSE:CHK) encapsulated the gains seen on Wednesday, releasing third-quarter profits more than triple the same time last year.
The company posted a profit of $662 million with 725,600 barrels of oil equivalent produced a day. Chesapeake's revenue increased 17 percent, to $5.7 billion, driven by a 48-percent revenue spike in natural gas, oil and natural gas liquid sales.
The company's share price ended the day up 6.9 percent, at $22.76 per share.
Staying positive
But while the news from Chesapeake provided a welcome boost to investors, analysts remain wary about Saudi Arabia's involvement in setting oil prices. The Middle Eastern juggernaut is looking to compete with the cheap shale oil boom in the US, and is cutting the price of oil to its US customers.
"In their minds, they think why should they cut back production and let the U.S. continue full steam ahead?" said Allan Small, senior adviser at HollisWealth.
"So the Saudis are saying, we can work with a lower price per barrel and they don't think that others can and they're hoping they can price some people out of the market. Their costs are a lot lower."
But despite the concern hovering over the market from Saudi Arabia and its influence on oil prices, European analysts remain optimistic and are predicting higher oil prices in the next two years.
Russian analysts earlier told media outlets that they believe oil prices will rebound as problems with Iran continue along with heightened military conflict in Syria.
"The [oil trading] is now dragging down the oil price, with the fundamentals likely to change soon and help prices recover," said Aleksandr Pasechnik, head of the analytical department at Russia's National Energy Security Fund. "Also the number of traditional oil deposits is declining and big oil companies will soon need to shift to more expensive projects like shale and Arctic deposits."
Meanwhile, Standard Chartered (LSE:STAN) has estimated that the price of oil per barrel will regain momentum, climbing back to $90 a barrel with prices hitting the $105 to $115 range in 2016.
The Organization of the Petroleum Exporting Countries is holding a meeting on November 27 as it looks to make a decision on whether to cut oil production to help boost the price.
Securities Disclosure: I, Nick Wells, hold no direct or indirect investment in any of the companies mentioned in this article.