Top Oil and Gas Stocks on the TSX and TSXV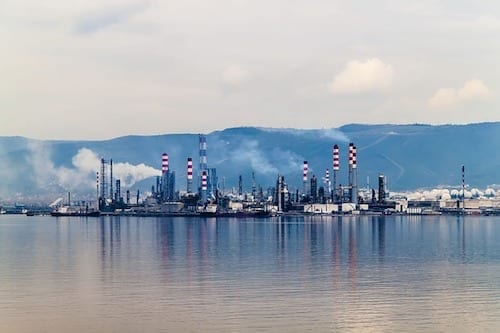 The five top oil and gas stocks on the TSX and TSXV are making gains in the face of market volatility.
Click here to read the latest top oil and gas stocks article.
2020 was a tumultuous year for oil and gas, with the oil price in particular seeing volatility.
Geopolitical uncertainty and the COVID-19 pandemic weighed heavily on the oil industry, but there is some hope among analysts that the oil price will make gains in 2021.
Despite the lower oil price and overall volatility in the energy sector, the five top oil and gas stocks on the TSX and TSXV were still able to garner significant growth in 2020. Below the Investing News Network has assembled information about these energy stocks for investor consideration.
All yearly performance and share price data was obtained on January 5, 2021, using TradingView's stock screener. All top oil and gas stocks listed had market caps above C$10 million at that time.
1. Touchstone Exploration (TSX:TXP)
Yearly performance: 622.86 percent; current share price: C$2.53
Based in Calgary, Alberta, Touchstone Exploration is an international upstream oil and gas company currently active in the Trinidad and Tobago.
Touchstone has been producing oil in Trinidad since 2010, and today is one of the Caribbean island's largest independent onshore oil producers.
In mid-December 2020, the Canadian oil company announced a long-term natural gas sales agreement with the National Gas Company of Trinidad and Tobago for all future natural gas production from the Ortoire block. Ortoire is a joint venture between operator Touchstone (80 percent) and Heritage Petroleum Company (20 percent).
2. Reconnaissance Energy Africa (TSXV:RECO)
Yearly performance: 334 percent; current share price: C$0.50
Reconnaissance Energy Africa (ReconAfrica) is a junior oil and gas company that holds petroleum licenses covering 8.75 million contiguous acres in the newly discovered Kavango Sedimentary Basin. The basin lies in the Kalahari Desert of Northeastern Namibia and Northwestern Botswana.
According to a Wood Mackenzie report, "A number of the characteristics identified in the basin to date indicate that the basin could have the right combination of factors to have a working petroleum system."
ReconAfrica's 2021 campaign will employ 2D seismic work as well as three exploration wells to confirm an active, Permian-aged petroleum system in this deep basin. In December 2020, the oil company announced that a drill rig was on site to begin the first well in January 2021.
3. Headwater Exploration (TSX:HWX)
Yearly performance: 251.39 percent; current share price: C$2.50
Headwater Exploration is engaged in petroleum and natural gas exploration, development and production in Canada. Its assets include oil production, reserves and lands in Alberta's Clearwater play, as well as low-decline natural gas production and reserves in New Brunswick's McCully Field.
In December 2020, Headwater Exploration completed the acquisition of Cenovus Energy's (TSX:CVE,NYSE:CVE) assets in the Marten Hills area of Alberta. "With the strong support received from Cenovus, the Headwater team has been able to prepare for an active 2021 development program. The unique high-return assets acquired will provide the catalyst for the next stage of our corporate evolution," said Neil Roszell, Headwater's chairman and CEO, in a statement.
According to Headwater's 2021 capital budget, the company is planning an $85 million to $90 million exploration and development program in the Marten Hills area for 2021 that is expected to include drilling 24 eight leg multi-lateral wells, 25 injector wells and three source wells.
4. NG Energy International (TSXV:GASX)
Yearly performance: 180 percent; current share price: C$0.98
NG Energy International is a gas exploration and production company operating in Colombia. The company is working to bring gas products from its concessions to the Colombian gas market. Its work areas include SN-9, a 311,353 acre block that is adjacent to Canacol Energy's (TSX:CNE,OTCQX:CNNEF) Nelson field, as well as Maria Conchita, a 32,518 acre block located in the region of La Guajira.
In December 2020, NG Energy announced a memorandum of understanding with GTX International that will see GTX build and operate the compression facilities and pipeline that will extend from NG Energy's Maria Conchita field in Colombia to existing national infrastructure.
"This is an exciting moment for the company's transformation from an explorer and developer to a producer of natural gas from our first well at Maria Conchita," stated Serafino Iacono, CEO of NGE Energy. "GTX's financing assures NGE that the infrastructure will be in place to begin delivering gas to the market by the end of the first quarter of 2021."
5. Condor Petroleum (TSX:CPI)
Yearly performance: 78.57 percent; current share price: C$0.50
Through its wholly owned subsidiaries, Condor Petroleum is engaged in international oil and gas production, development and exploration, with a keen focus on Turkey and Kazakhstan. The miner leverages its core capabilities and advanced technologies to create new opportunities.
Condor has positioned itself in new and emerging development, appraisal and exploration opportunities through optimizing its producing assets and continued commercialization of its existing growth projects.
In November 2020, Condor released its Q3 2020 results, highlighting a cash position of C$14.6 million as of September 30, 2020, with no debt and positive netbacks from natural gas sales. Its natural gas production in Turkey increased to an average of 290 barrels of oil equivalent per day (boepd) for the three months in the third quarter of 2020, up from 213 boepd in 2019 due mainly to two well workovers performed in the second quarter of the year.
Don't forget to follow us @INN_Resource for real-time news updates!
Securities Disclosure: I, Melissa Pistilli, hold no direct investment interest in any company mentioned in this article.