Top Oil and Gas Stocks of 2019 on the TSX and TSXV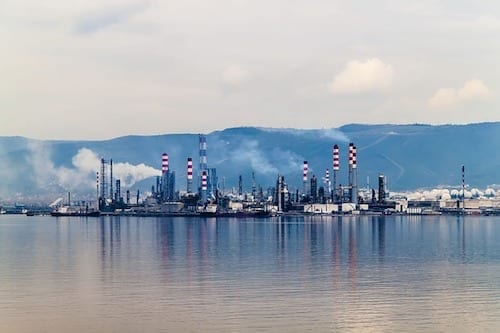 The five top oil and gas stocks on the TSX and TSXV are making gains in the face of market volatility. We've compiled a list of the top oil and gas yearly performers in the Canadian stock markets.
Click here to read the latest top oil and gas stocks article.
2019 has been a tumultuous year for oil and gas prices, with oil in particular seeing volatility.
Geopolitical uncertainty weighed heavily on the market, and in 2020 more is likely to come. Nevertheless, the five top oil and gas stocks on the TSX and TSXV were still able to see significant growth through the past year, and below we've assembled information about those companies for investor consideration.
All year-to-date and share price information was obtained on December 9, 2019, from TradingView. All companies listed had market caps above C$10 million at that time.
1. Pipestone Energy (TSXV:PIPE)
Year-to-date gain: 550 percent; current share price: C$1.30
Pipestone Energy is an oil and gas exploration and production company with a head office in Calgary, Alberta. The miner is focused on developing its condensate-rich assets in the Pipestone area of Alberta.
The company came into existence at the beginning of this year, when it was formed through the merger of privately owned Pipestone Oil and Blackbird Energy.
Pipestone's key asset is the Montney formation in Calgary. The formation has an expansive areal extent, massive thickness and rich liquids content, and it is recognized as one of North America's premier natural gas liquids resource plays. Pipestone holds over 95,000 acres of Montney.
In mid-November, the miner released its Q3 results, stating that it produced 11,400 barrels of oil equivalent per day (boe/d) during the period. It also entered into a US$30 million midstream transaction with Tidewater and remains on track to hit its exit guidance of 14,000 to 16,000 boe/d.
2. Condor Petroleum (TSX:CPI)
Year-to-date growth: 253.33 percent; current share price: C$0.53
Through its wholly owned subsidiaries, Condor Petroleum is engaged in international oil and gas production, development and exploration, with a keen focus on Turkey and Kazakhstan. The miner leverages its core capabilities and advanced technologies to create new opportunities.
Condor has positioned itself in new and emerging development, appraisal and exploration opportunities through optimizing its producing assets and continued commercialization of its existing growth projects.
At the beginning of October, the miner raised C$5.1 million when its subsidiary, Falcon Oil & Gas, sold the Shoba and Taskuduk oilfields. Condor noted that it plans to use the funds to pursue larger-value growth opportunities within the region, pay down debt from its existing credit facility, increase natural gas production in Turkey and resume exploration in Kazakhstan.
3. Cub Energy (TSXV:KUB)
Year-to-date gain: 160 percent; current share price: C$0.65
Upstream oil and gas company Cub Energy has assets in the Black Sea region of Ukraine, where it says it wants to use western money and technology to develop assets.
Most recently, Cub announced results from the third quarter, stating that to date in 2019 it was able to achieve a production average of 824 boe/d (97 percent weighted to natural gas and the remaining to condensate) compared to 826 boe/d for the same timeframe in 2018.
During the quarter, the miner also performed a recompletion of the Olgovskoye-18 well in the B-8-9 reservoir, which resulted in a 30 percent increase in production. The well is now producing at a combined rate of approximately 0.9 million cubic feet per day.
4. Sintana Energy (TSXV:SEI)
Year-to-date gain: 145.45 percent; current share price: C$0.14
Sintana Energy is currently exploring South America with a focus on developing and acquiring oil and gas resources that deliver a sustainable rate of return to it shareholders.
The company has a portfolio of exploration projects in the prolific Magdalena Basin in Colombia, which is one of the most explored basins of Colombia, with discoveries mainly in the Paleogene section. A century of exploration history in the basin has led to the discovery of approximately 1,900 million barrels of oil.
In September of this year, Colombia's Council of State revealed that three yet-to-be-designated pilot projects will be authorized to test the use of fracking in unconventional formations, which the miner will use as a means of potential expansion.
5. Jadestone Energy (TSXV:JSE)
Year-to-date growth: 125.93 percent; current share price: C$1.22
Jadestone Energy is the 100 percent owner of the Montara project, located offshore of Australia. Its portfolio also includes a 100 percent operating interest in the Stag oilfield offshore of Australia, plus exploration and pre-development assets in Vietnam and other parts of Southeast Asia.
The company is focusing on building its portfolio through the acquisition of producing assets where there are significant opportunities for operating efficiencies, cost reductions and increased production through further investment.
At the end of November, Jadestone released its Q3 report, stating that lower liftings during the quarter increased its crude oil inventory by 3,076,000 to 4,948,000 barrels, which equates to US$32.3 million in revenue at average realized oil prices in the quarter.
Don't forget to follow us @INN_Resource for real-time news updates!
Securities Disclosure: I, Nicole Rashotte, hold no direct investment interest in any company mentioned in this article.