Oil Prices Expected to Increase in Canada in 2019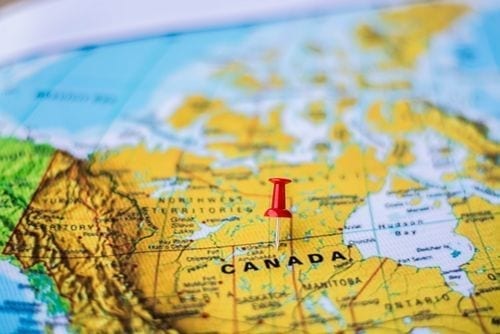 The Canadian oil sector is expected to recover due to a number of factors, including ongoing production cuts in Alberta.
Despite obstacles such as oversupply, limited transport and pipeline protests, Canadian oil prices are expected to recover over this calendar year.
On Monday (January 7), the discount between Western Canadian Select (Canada's oil benchmark) and West Texas Intermediate futures shrank to its lowest point in almost two years.
The discount dropped to US$9 that day, its narrowest difference since April 2017, putting the price of heavy Canadian crude at roughly US$40 a barrel — a far cry from the US$29 disparity reported at the end of November.
Currently the price of Bent crude is sitting at US$59.89 a barrel, while West Texas Intermediate crude is hovering around the US$50.84-a-barrel mark.
Analysts expect the global reduction in supply of 1.2 million barrels a day, which was agreed upon in December by OPEC and non-OPEC countries, will likely help the energy fuel recover after a volatile 2018.
The Canadian sector is expected to improve largely off increased demand from American refineries, enhanced transportation capacity and ongoing production cuts in Alberta.
According to a Tuesday (January 8) report from Deloitte's Resource Evaluation and Advisory group, "[t]he severe imbalance between Canada's production and its capacity to export that oil caused Canadian oil price benchmarks to collapse over the past few months."
"Heavy oil differentials were as high as US$45 per barrel in mid-November while light oil differentials reached as much as US$35 per barrel, although they did begin to drop back slightly toward the end of the year as refineries in the U.S Midwest returned to more normal utilization rates for Canadian oil."
Alberta's production cut of 325,000 barrels a day, paired with increased transport via rail, will help reduce the glut and drive prices higher. When current storage levels are brought down, production cuts will be reduced to 95,000 barrels a day until the end of the year.
"Increased demand for Canadian oil from Alberta's Sturgeon refinery and from U.S. Gulf Coast refineries looking to replace some of their heavy crude supplies that used to come from Mexico and Venezuela is another reason we expect the price differential with WTI to continue narrowing in 2019 and beyond," explains the report.
"At this point, we are forecasting a price of US$58 per barrel for WTI this year and C$50 per barrel for WCS," it continues.
While this latest report from Deloitte offers a positive outlook for the 12 months ahead, the current state of the Canadian oil sector is far from optimistic and more polarized.
On Tuesday, protests took place across the country in solidarity for BC pipeline opposers, who are standing against the expansion of the Coastal GasLink liquefied natural gas (LNG) pipeline project.
Coastal GasLink has received an injunction from the Supreme Court of BC ordering the removal of any obstructions so preliminary work can begin on the pipeline, which will carry natural gas from the Dawson Creek area to Kitimat.
The RCMP was brought in to arrest protestors obstructing progress.
Protestors argue that the pipeline and risks of rupture or breakage pose a threat to the health and safety of indigenous communities in the area, as well as wildlife and ecosystems downriver.
Don't forget to follow us @INN_Resource for real-time updates!
Securities Disclosure: I, Georgia Williams, hold no direct investment interest in any company mentioned in this article.