Oil Prices Drop Below $80 Ahead of OPEC Meeting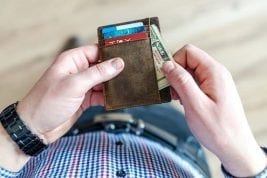 OPEC leaders are expected to meet in Vienna on June 22 to discuss reversing an agreed-upon production decrease.
Oil prices continued to drop on Thursday (May 24) amid speculation that OPEC will increase production to curb a shortage in Venezuela, and on newly reinstated US sanctions against Iran.
Earlier this month oil prices skyrocketed, surpassing US$80 a barrel for the first time since 2014, after the US withdrew from the Iran nuclear deal. Prices were further propped up by a significant oil production decrease in Venezuela — it saw April oil production in the Latin America country drop to 1.5 million barrels per day, a new long-term low, according to Reuters.
OPEC leaders are expected to meet in Vienna on June 22 to discuss reversing an agreed-upon production decrease that removed 1.8 million barrels per day from the global market. The oil-rich nations will also discuss ramping up production.
"This discussion about possible OPEC supply increases after the June meeting has put a brake on the oil price for the time being, so $80 is a big hurdle to overcome," Commerzbank (OTCMKTS:CRZBY) strategist Carsten Fritsch told the Globe and Mail.
"If prices get above there, that will further intensify and increase the likelihood that OPEC will do something … It's going to be very difficult to overcome this level on a sustainable basis before the OPEC meeting," he continued.
In the meantime, Russia and Saudi Arabia could potentially ease their own oil production caps in an effort to keep prices under control. The Russian and Saudi energy ministers have scheduled a meeting for Thursday (May 24) evening to discuss the implications of easing their caps.
"During the meeting we will discuss the current situation, the outlook and possible further actions to be taken within the framework of our deal. Speaking of relaxing the deal: it is possible but should be based on a thorough analysis of the situation," Alexander Novak, Russia's energy minister, said to the press. "Generally speaking, we are quite flexible."
While OPEC scrambles to address production and price concerns, the group may have a bigger gap to overcome than first thought. Libya, an OPEC member, recently announced it will decrease oil production by 120,000 barrels per day because unseasonably hot conditions are affecting power supply. Libya produced 390,000 barrels per day in 2016.
The US has also played a key role in helping to keep oil prices below US$80 this week. Commercial US crude inventories C-STK-T-EIA rose by 5.8 million barrels last week, despite expectations that production would decrease by as much as 1.6 million barrels, reports the Energy Information Association.
Brent crude prices were down US$0.15 at open on Thursday and sat at US$79.04.
Don't forget to follow us @INN_Resource for real-time updates!
Securities Disclosure: I, Georgia Williams, hold no direct investment interest in any company mentioned in this article.