As global oil demand and prices continue to rise, an increasing number of exploration and production companies are choosing to focus their efforts on West Africa. Boasting some of the world's highest-potential oil and gas reserves, this region is becoming increasingly attractive to investors.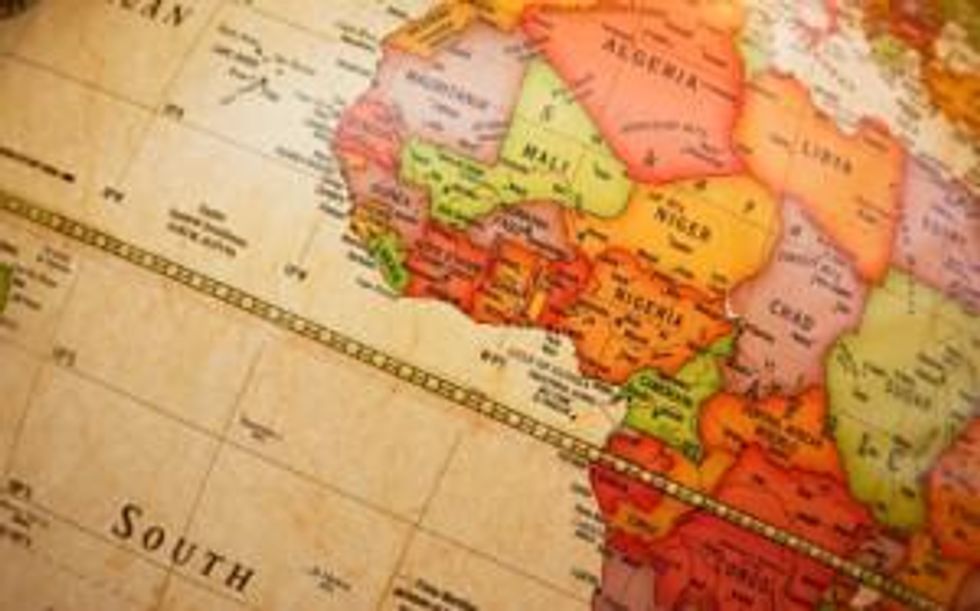 The first commercial quantities of oil in West Africa were discovered in 1956 in Nigeria's Niger Delta Basin, and it was not long before the region became well known for holding some of the world's largest reserves of oil and gas.

Most major international energy firms are already heavily invested in West Africa, with several factors influencing production, namely: strong global demand, high pricing levels and newer and more efficient technologies. The region has also fast become a prime hunting ground for deepwater oil exploration and production. Since the first exploration in the Congo Basin in 1994, deepwater oil exploration offshore West Africa has boomed, and the region is now recognized as one of the most high-potential areas in the world for both oil and natural gas.
Nigeria and Angola are the largest producers of oil and gas in West Africa, accounting for approximately 77.7 percent of the region's total offshore production from 2001 to 2011, according to a report by resource intelligence provider GlobalData. Offshore production in the West African region increased from 843.7 million barrels of oil equivalent (MMboe) in 2001 to 1,564.2 MMboe in 2011 at an annual average growth rate (AAGR) of 6.2 percent, an Atlas on Regional Integration report notes. That amount is expected to increase further, to 2,201.6 MMboe in 2020 at an AAGR of 3.8 percent, as a result of anticipated projects.
Major players and projects in the region
Chevron (NYSE:CVX), the third-largest oil producer by market value, has long stated that West Africa is a key strategic area. Chevron's activities in West Africa include exploration for oil in Liberia and producing and exploring for oil in Angola, Chad, the Democratic Republic of the Congo, Nigeria and the Republic of the Congo. It is involved in several projects at different stages of development, including a major development program aimed at increasing Angolan production from the Block 0 concession, which is located offshore Cabinda, and a 10-well, second-phase development program for the Agbami field, located offshore Nigeria. It recently approved plans to develop the Mafumeira Sul project off the Angolan coast for $5.6 billion and also announced that it will be moving ahead with a $10-billion project aimed at producing oil in the waters west of the Republic of the Congo.
ExxonMobil's (NYSE:XOM) West African upstream operations include both onshore and offshore exploration, development and production, according to The Lamp, the company's shareholder publication. In the shallow waters of Nigeria, Mobil Producing Nigeria operates a joint venture covering more than 800,000 acres in four leases off the southeastern coast of the country. It was also responsible for restarting the Erha and Erha North deepwater developments, located 60 miles offshore Nigeria. Affiliates in Angola own interests in four deepwater blocks that cover more than 3 million gross acres, and the company has announced over 60 discoveries totaling 14 billion gross oil-equivalent barrels to date. Another affiliate, Mobil Equatorial Guinea, is the largest oil producer in Equatorial Guinea and operates the offshore Zafiro producing field. In Angola, the company has interests in five deepwater blocks that cover 4.5 million gross acres and, together with partners, it has announced 38 discoveries with recoverable resource potential of almost 12 billion oil-equivalent barrels, as per a company brochure. Earlier this month, the energy giant signed off on a deal with Liberia that will see it, along with its junior partner, Canadian Overseas Petroleum (TSXV:XOP), develop an offshore oil block.
West Africa also remains a key focus point for French energy giant Total (NYSE:TOT). Total has been present in Nigeria since 1962 and operates seven production licenses out of the 44 in which it has a stake, and two exploration licenses out of the eight in which it has a stake, according to its website. The group is also highly active in natural gas through Nigeria LNG and the Brass LNG project. Over the years, the firm has built up its acreage considerably, including increasing its stake in Block 1 of the Joint Development Zone, which is administered jointly by Nigeria, São Tomé and Principe, as well as strengthening its deep offshore position with the ongoing development of the Bonga Northwest project. In Côte d'Ivoire, Total is the operator of the Cl-100 exploration license; last year, it acquired interests in three ultra-deepwater exploration licenses: CI-514, CI-515 and CI-516.
Juniors active in the region
Mira Resources (TSXV:MRP) is an independent oil and gas company focused on West African proven energy plays in countries ranging from Ghana to Angola. The company's main focus is the OML 14-Tom Shot Bank (TSB) field in Nigeria — a well originally held by Royal Dutch Shell (NYSE:RDS.A,LSE:RDSA). Past work undertaken on the field has proven promising, the company's website notes. Discovery well TSB #1 reported 425 gross feet of hydrocarbon pay, plus another possible 111 net feet of oil and 29 net feet of gas pay. TSB #2 encountered the upper five gas zones, but crossed a major fault and missed the underlying oil-bearing structure. Gross contingent resources of 8.7 million barrels of oil have been assigned to this discovery, with prospective resources showing potential for more than 110 million barrels.
Canadian Overseas Petroleum (COPL) is an exploration company focused on oil prospects offshore the West African continental margin. In 2013, several transactions closed that allowed COPL to claim a 20-percent equity interest in Block LB-13 offshore Liberia (ExxonMobil has the remaining 80-percent equity interest). Block LB-13 covers an area of approximately 2,500 square kilometers and the drilling targets identified are Cretaceous turbidite sand stratigraphic traps. The company also "has a license for 3D seismic shot on the block in 2010 that appear to have similarities to recent deep water oil discoveries made offshore Ghana and Sierra Leone," according to its website. A gross prospective petroleum resource report shows that the top 13 prospects on the block derive a statistical aggregate number of 2.6 billion barrels of gross recoverable oil at the P50 (best estimate) probability level.
Simba Energy (TSXV:SMB) is an exploration junior focused on the onshore frontier basins of Africa. It holds a diversified portfolio of six prospective oil and gas exploration concessions in Kenya, Chad, Guinea, Liberia, Ghana and Mali. In addition to its 100-percent interest in Kenya's Block 2A, it holds a 60-percent interest in Blocks 1 and 2, onshore the Republic of Guinea. After conducting both site investigation and a detailed review of available technical data, the company's geological staff concluded that Blocks 1 and 2 represent significant potential for oil and gas in a basin that remains relatively underexplored. It has also acquired 90 percent of International Resource Strategies Liberia Energy, a private company domiciled in Liberia that holds the onshore reconnaissance license for the Roberts and Bassa basins. This license covers the 1,366 square kilometers of the onshore coastal strip of Liberia lying within the known extent of the Roberts-Bassa Basin. Although there are no published studies of this basin, existing field and geological outcrop data produced by the US Geological Survey indicate that it is connected laterally and downdip with the West African-Atlantic conjugate continental margin.
Securities Disclosure: I, Adam Currie, hold no direct investment interest in any company mentioned in this article.
Investing News Network websites or approved third-party tools use cookies. Please refer to the  cookie policy for collected data, privacy and GDPR compliance. By continuing to browse the site, you agree to our use of cookies.