Giant Exxon Discovery Could Change Deepwater Gulf of Mexico Outlook
Oil companies are hoping this latest major find will provide further justification for speeding up the permit issuing process for deepwater drilling in the Gulf of Mexico.
By Robert Sullivan – Exclusive to Oil Investing News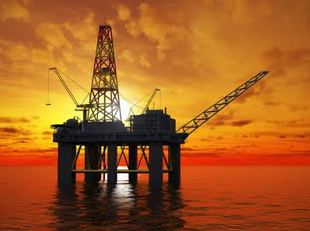 A 700 million barrel discovery of crude oil by Exxon Mobil Corp (NYSE:XOM) in the Gulf of Mexico last week could breathe new life into offshore exploration in the Gulf. The find, in the Exxon-operated Hadrian field also owned by minority stakeholders Eni S.p.A. (NYSE:E) of Italy and Brazil's Petrobras (NYSE:PBR), is the largest announcement since BP's Tiber field discovery in 2009, and comes on the heels of a recent find by Noble Energy Inc. (NYSE:NBL), the first company to receive a permit after the moratorium on deep water drilling in the Gulf was lifted in October of last year.
The back-to-back discoveries should draw even more attention to what many industry players believe is one of the world's most promising oil hotspots. The lower tertiary formation, lying deep under the Gulf, is estimated by analysts to hold upwards of 15 billion barrels of crude oil. However, exploration of the area has been extremely limited over the past year in the wake of the BP Deepwater Horizon spill in April 2010. And despite the lifting of the ban on deep water drilling, some in the industry has argued that a de-facto moratorium is still in place, with 60% less permits issued by the US government since October than were regularly being issued prior to the spill.
Oil companies will also be hoping that this latest find, from an established US major, will provide further justification for speeding up the permit issuing process. And energy analysts believe the tide may indeed be starting to turn.
"The [discovery] speaks to the fact there are resources in the Gulf and if we have a tax and regulatory environment that will encourage us to find and produce our own domestic oil, the industry will respond", notes consultant Mark Routt of KBC Advanced Technologies.
The most eager of those hoping for a further change in tone from the US government is undoubtedly BP. Before the spill last year at its Macondo prospect, BP had announced massive finds of 3 billion barrels in the Kaskida field it operates with Devon Energy Corp. (NYSE:DVN), and 4 billion barrels in its Tiber field project with minority holders Petrobras and Conoco Phillips (NYSE:COP). The British oil major asked US regulators in April for permission to resume drilling at 10 of its existing deepwater wells as early as July, but has yet to be granted approval.
Gulf of Mexico explorers back in action
In the meantime, as BP sits and waits, Exxon and other companies have been gradually ramping up their Gulf operations.
Noble, the first company to receive permission to resume drilling after the moratorium, announced two weeks ago that they had struck oil at their Santiago well; part of their Galapagos project which they estimate holds reserves of 130 million barrels. The Houston-based company expects 3 of the proven wells in the project to come online in early 2012.
Shell (LON:RDSA) (NYSE:RDS.A) has also been busy since deep water drilling resumed. The Dutch-British major is operating projects in some of the deepest waters in the Gulf. Its Tobago prospect is nearly 10,000 feet (ft) underwater, and it is operating 7 of the 27 Gulf rigs currently drilling in at least 1,000 ft of water.
Deepwater rig contractors
Shell's Tobago well is in fact being drilled with a rig owned by Noble Corp. (NYSE:NE), which was spun off from parent company Noble Energy in 1985. Noble currently owns 2 other deepwater (1,000 ft +) rig operating in the Gulf, and along with Nabors Industries Ltd. (NYSE:NBR) and Helmerich & Payne Inc. (NYSE:HP) is among the most active deepwater rig contractors in the region.
Transocean Ltd. (NYSE:RIG), however, remains the largest contractor of deepwater rigs in the Gulf of Mexico, despite the fallout from the BP spill, which involved its Deepwater Horizon rig. Transocean has rigs contracted to 9 of the 27 current Gulf projects drilling in more than 1,000 ft of water, but its reputation as a leader of the industry has also taken a blow over the past year, and it could be tied up in legal action stemming from the spill in the short-term.