Gazprom's South Stream Pipeline Plans Heading South?
Gazprom stands firm over bold new Black Sea pipeline but could be forced to reevaluate their plans as concerns mount over the project's feasibility.
By Robert Sullivan – Exclusive to Gas Investing News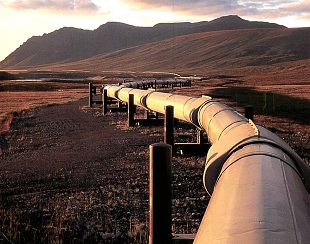 Gazprom OAO (PINK:OGZPY), Russian natural gas giant and owner of a pipeline network long enough to circle the globe six times over, is increasingly finding itself in a predicament over plans for an ambitious additional branch in its system.
Though the company has talked-up its South Stream pipeline that will both eventually supply Europe with natural gas while bypassing traditional transit routes through the Ukraine, Belarus, and the Baltics, analysts have been far more critical of the rationale behind the ambitious project. South Stream has frequently been labeled unnecessary and a waste of money, and some politicians in the US and Europe have voiced concerns over the ulterior motives they believe are at the root of the project.
Gazprom now appears to be winning a small measure of vindication with their 55 billion cubic meter (bcm) Nord Stream pipeline as they wrap up construction of the first of a set of dual lines providing a direct link to Germany. The announcement in May that the largest economy in Europe would be phasing out nuclear power by 2022 could end up being a major coup for Gazprom, who will be looking to fill the energy gap created by this policy shift.
At the same time, however, they are confronting mounting doubts over the future of their South Stream project. Although they still steadfastly defend the proposed Southern line, they may soon be faced with a potentially expensive choice: scrap their South Stream plans and bolster the promising Northern line, or push forward with both.
South Stream plans
Gazprom's South Stream, yet to be built, would run through Turkey's territorial waters under the Black Sea and into Bulgaria, where it would then branch up north through Serbia, Hungary, Slovenia, and Austria, and south through Greece and Italy. The pipeline would be operated by South Stream AG, a joint venture set up between Gazprom and Eni S.p.A. (NYSE:E) of Italy.
Many critics of the proposed South Stream line have claimed that the project is merely a countermove to the Nabucco pipeline, which was conceived by the EU and the US in the wake of the Ukraine-Russia gas dispute over pricing and transit fees that first surfaced in 2005. Nabucco would run overland through Turkey, and would connect Europe to natural gas from suppliers in Azerbaijan, Iraq, and possibly Turkmenistan, which would effectively decrease European dependence on Russian gas.
If South Stream is in fact intended to act as a counter to Nabucco, it has evolved into a massive and expensive one. Whereas the Nabucco line is expected to cost close to 11.5 billion USD and carry 31 bcm of gas per year, cost estimates for South Stream have now ballooned to over 20 billion USD, and it is slated to carry up to 63 bcm of gas per year.
Tough choices ahead for Gazprom
Costs aside, some analysts have argued that Gazprom does not have the capacity to send 63 bcm of gas through the South Stream line even if the project was completed. Over the past five years, Russia has supplied Europe with 150-170 bcm annually. Production would therefore need to be ramped up by 40 percent to meet the pipeline's capacity. In this case, Gazprom might simply divert some gas from the Ukraine through the South Stream instead of adding any significant amount of additional supply to the market.
A further complication is the stalled negotiation with Turkey over the section of pipeline that will run under their territorial waters in the Black Sea. Turkey has withheld the approval needed to move forward with the project and begin construction, with some suspecting they are holding out for a discounted price for the gas they purchase from the venture, as well as more favourable transit fees.
Addressing some of the criticism leveled at the project, South Stream AG CEO Marcel Kramer stated that "to do such a major exercise as a sort of defensive move would be highly irrational. There is no doubt that this is very serious… considerable amounts of preparatory money is being spent — by Gazprom itself."
How firmly Gazprom hold to their current position remains to be seen. With an established network of pipelines already bringing over 150 bcm of gas into Europe each year, they may at some point find it more feasible to try and settle their ongoing feud with the Ukraine and turn their attentions to the more promising Northern line.
Disclosure: I, Robert Sullivan, hold no direct investment interest in any company mentioned in this article.