Gas prices maintain their stubborn streak, but drillers remain active with the US winter heating season set to begin late in Q4.
By Robert Sullivan – Exclusive to Gas Investing News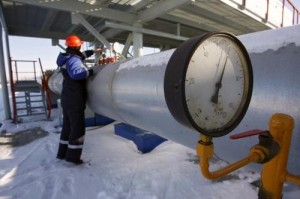 Gas prices have remained stubborn for most of 2011, and although analysts don't see this changing over the fourth quarter, a cyclical rise in prices should eventually materialize as the US winter heating season begins.
Prices have thus far been restricted to a band of $4-$4.50 per MMbtu, and despite current inventories being 137 billion cubic feet (bcf) lower than their end of August levels in 2010, the Henry Hub spot price looks set to enter Q4 at or under $4 per MMbtu.
Robust increases in onshore production this year (6.4 percent) have offset both lower inventories and a slight increase in consumption by the industrial (2.1 percent) and power generating sectors (2.4 percent).
Indeed, the only thing that might manage to dislodge gas prices from $4 over the next few months may be more rough weather in the Gulf of Mexico and US East Coast, which is in the middle of a particularly active hurricane season and still recovering from the $10 billion in damage caused by Hurricane Irene. The Atlantic hurricane season, which peaks in September, typically lasts until the end of November.
In spite of persistently low prices, however, drilling activity has proven to be resilient as Q4 approaches. Baker Hughes reported on September 9th that the active US. rig count drilling for gas stood at 892, up from 866 on May 20th.
A recent UBS Investment Research report by analyst William Featherston also found some cause for optimism amidst the stagnant price of gas, upgrading Devon Energy Corp. (NYSE:DVN) to 'Buy' from 'Neutral' with the company set to be one of the more active drillers in the coming months.
Featherston also upgraded Southwestern Energy (NYSE:SWN), anticipating strong results from Q3 to drive further activity in Q4. The report was less bullish on Quicksilver Resources Inc. (NYSE:KWK), however, which was downgraded to 'Neutral' from 'Buy'.
Disclosure: I, Robert Sullivan, hold no direct investment interest in any company mentioned in this article.