Fracking Takes Center Stage in Quebec Shale Gas Development
Martine Ouellet, part of Quebec's new Parti Quebecois government, has openly stated her opposition to shale gas development in the province.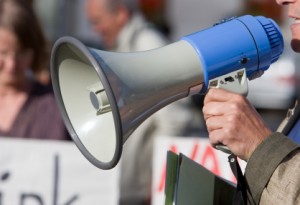 Quebec's new natural resources minister has wasted no time in criticizing hydraulic fracturing or "fracking," the process of extracting natural gas from shale.
Martine Ouellet, part of the province's new Parti Quebecois (PQ) government, stated less than 24 hours after being named to the new cabinet that she believes fracking cannot be undertaken in a safe manner. Comments that the government is planning to implement a long-term ban on shale-gas exploration and production in Quebec have added to investor concern.
Controversial comments
Ouellet's position allayed the concerns of those who think fracking might contaminate drinking water — a claim that led to a temporary moratorium on the practice in the province last year. But it is also proving controversial as industry players have noted that the provincial government stands to lose approximately $1 billion in royalties from shale-gas development annually if the practice is banned.
"I don't foresee a day when there will be technology that will allow safe exploitation (of shale gas)," Ouellet said in Quebec City. "Our position is very clear: we want a complete moratorium, not only on exploitation but also on exploration of shale gas. We haven't changed our minds."
Investors will no doubt be assessing what the move could mean for companies operating in the region, as well as for potential future exploration and production opportunities. A complete moratorium on fracking could prove to be a step backward for the province as most other North American regions have opted to improve extraction technology and implement regulations, rather than write the practice off completely.
Moratorium already in place
Former premier Jean Charest imposed a partial moratorium on gas exploration in early 2011 so that a strategic environmental study could be undertaken to evaluate the risks of hydraulic fracturing. The practice involves injecting chemicals and water below ground to free natural gas from rock formations. It has been argued that the practice could contaminate ground water with chemical pollutants. The Strategic Environmental Assessment (SEA) is expected to be completed in 2014 at an estimated cost of $7 million. Opposition to shale-gas development has remained fierce in the province even with the assessment underway, with critics labelling the mandate for the SEA as too broad and for not placing enough emphasis on justifying the province's need for natural gas.
According to the official document outlining the SEA, the assessment will evaluate the environmental risks and impacts associated with this type of exploitation, the impact of eventually developing the shale-gas sector and the socioeconomic desirability of exploiting this resource.
Quebec currently consumes on average approximately 700 million cubic feet (Mcf) a day of natural gas, with volumes surging during winter periods and dropping off in the summer. The province's Utica shale is estimated to hold approximately 220 trillion cubic feet of gas, which, while significant, remains second tier in comparison to other shale plays found across North America, including the Marcellus or the Montney.
Self-interest at play
In comments to the Financial Post, Ed Kallio, director of gas consulting at Ziff Energy Group, said that the shale-gas ban may in fact have been motivated by self-interest — Quebec owns Hydro-Quebec, the main power utility. Interestingly, prior to entering politics, Ouellet was an official at Hydro-Quebec.
"The last thing Quebec needs is more gas," Kallio said. If "the gas price goes down, so does the power price. They are really exposed to low gas prices."
Ouellet's statements reflect the PQ government's openly harsh stance on the gas and mining industry leading up to recent elections. During the campaign, the PQ, led by Pauline Marois, confirmed that it plans to reform the province's mining regime, a move that is expected to be costly for companies and investors.
"Very bad message to investors and developers"
"If her decision is taken even before the studies are completed, it sends a very bad message to investors and developers," Yves-Thomas Dorval, president of the Conseil du Patronat du Québec, the province's lobby for big business, told The Globe and Mail.
"At some point, Pauline Marois is going to need revenues, and she is going to realize that she cannot keep on alienating business leaders," added Lucien Bouchard, a former PQ premier who now presides over the Petroleum and Gas Association of Quebec.
Disappointment amongst industry players
Meanwhile, Michael Binnion, president and CEO of Questerre Energy (TSX:QEC), a company working on the Utica shale-gas play, moved quickly to quash investor concern following Ouellett's remarks.
In an open letter Binnion noted, "[w]e were disappointed to hear that the Minister does not believe modern completion techniques can ever be done safely. It is ironic since Quebec imports approximately 0.5 Bcf a day of natural gas from Western Canada that is safely produced using this proven, well-established technology."
He added, "[w]e were especially disappointed the Minister would prejudge and put undue influence on the results of the existing and future environmental studies. However we were pleased to hear the Premier of Quebec agree that a study is necessary to evaluate all impacts."
Talisman Energy (TSX:TLM), another firm with shale-gas interests in the province, confirmed that in spite of Ouellet's comments, it is still hopeful that the PQ government will continue the review process that is already in process and draw up a legislative framework aimed at improving sustainable shale-gas development in Quebec.
"Our hope would be that Quebec continues to consider the process, to study it," said company spokesperson Phoebe Buckland. "We would encourage Quebec to continue the process it has set out and continue to look at the options of developing shale gas in a way that would be safe and responsible."
Securities Disclosure: I, Adam Currie, hold no direct investment interest in any company mentioned in this article.