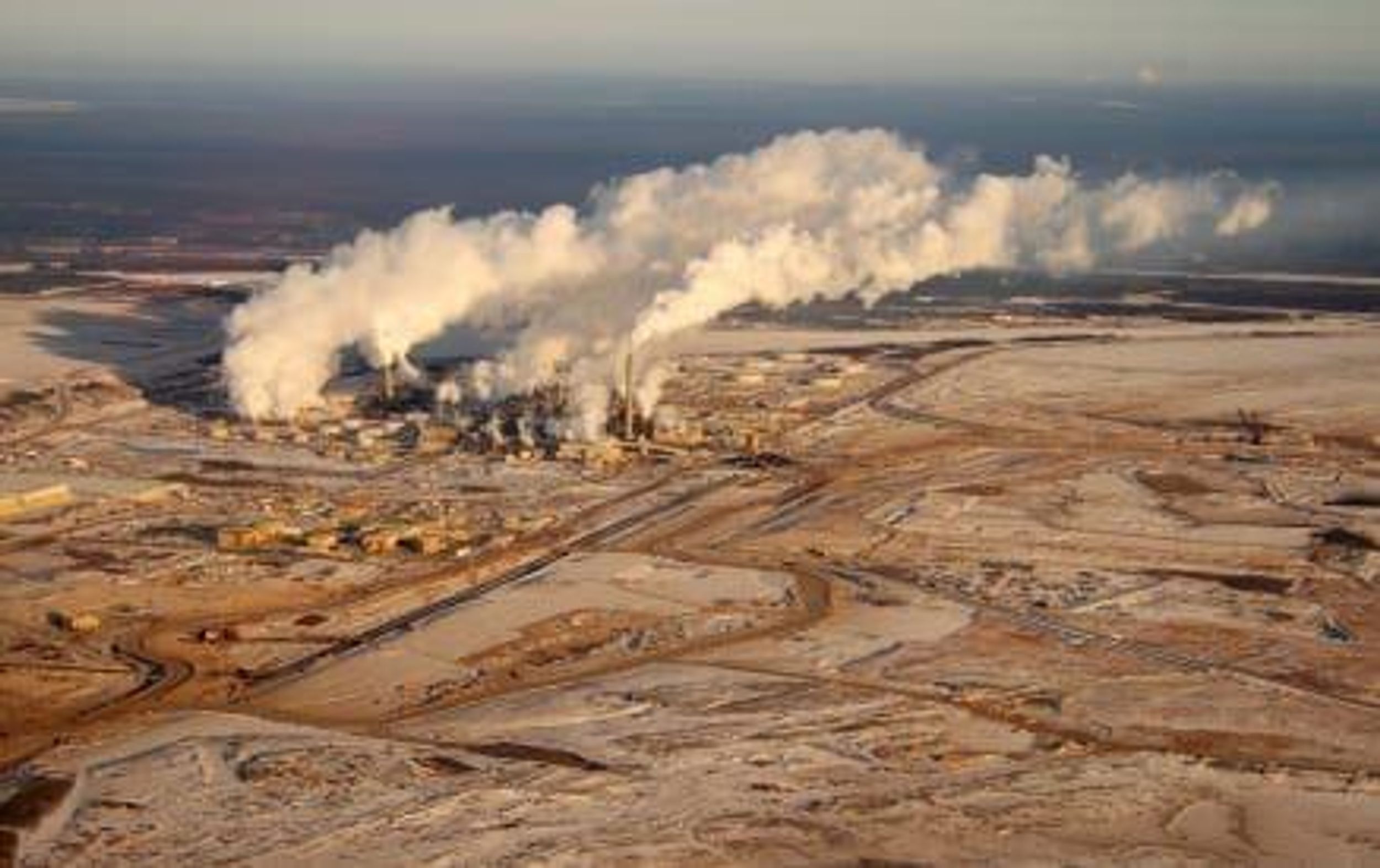 Oil production in Alberta has slowed due to the Fort McMurray wildfires, impacting the price of oil as oilsands were forced to stop operations.
Back in December, global oil prices collapsed which resulted in fewer oilsands projects planned for construction over the coming years, as written in the National Post. The Post reported that by November, the Canadian Estate Association data showed that homes in Fort McMurray dipped by 19 percent, to an average of $519,000, and that the forecast didn't offer much hope for oil prices rebounding.
Five months later, oil prices are being affected due to the Fort McMurray fire, with two of the major benchmarks, Brent and West Texas Intermediate, dropping approximately three percent on May 9.
Brent was trading as high as $46.48 a barrel,while West Texas Intermediate was at $46.49, but the gains faltered as the fires moved away from oil production facilities, and the US currency strengthened.
On May 10, Brent jumped more than four percent, with US crude up more than two percent after a late burst of buying. This was driven partially due to expectations that record US crude inventories would not do as well as they have recently.
Oil prices have risen as the wildfire has shut more than one million barrels per day of production from Alberta's oil sands region.
This Monday, prices hit a six month high as supply outages elsewhere in the world helped to pressure the energy commodity. Brent crude futures rose as much as 2.2 percent on Monday to $48.86 per barrel, while West Texas Intermediate (WTI) futures were up 2.8 percent to $47.49.

The fire's effect on other supply chains

Gasoline prices in Alberta have not changed, at least not yet. Roger McKnight, a petroleum analyst, expects prices to fall this week, but that they could potentially move higher in the days and weeks to come.
"Gasoline prices will go up relatively soon, I would imagine, because the key refinery hubs are the U.S. Midwest and Gulf Coast, and the U.S. Midwest uses almost exclusively Western Canadian select that comes from Alberta," McKnight told CBC.
CBC reported the Fort McMurray fire will cost all Canadians, and that analysts estimate the fire could cost insurers at least $9 billion.
One way it will be paid for, analysts say, is by increasing the cost of gas.
Atif Kubursi, a professor at McMaster told CBC that Canadians can expect to see higher gas prices.
"People at the pump are going to pay for it, and not in Alberta, but in Canada and broadly in the rest of the world," he told CBC.
On May 9 it was reported that price for regular fuel varied from 88.9 cents per litre in Edmonton to a high of $1.19 in Vancouver.
Another petroleum analyst, Dan McTeague, told Global that it's too early to tell how the fire will affect the gas price.
"If we're losing between a million to a million and a half [barrels of oil] a day, it would take about 10 days before we start to have problems that would materialize into a problem at the pumps," he said.

How it will impact the Canadian economy
CTV News reported that the economic fallout of the oil-production shutdowns will likely be felt across the country, according to Todd Hirsch, chief ATB Financial economist.
"I think a lot of people outside of Alberta don't always recognize the size and scope of Canada's oil industry. When it is not operating, and when its players are being hit this severely, this is a national issue," Hirsch told CTV.
He added the extent of economic impact will depend on how soon oil companies are able to resume operations.
Hirsch also said the fire will impact local businesses, especially those in Fort McMurray, after the city rebuilds itself. He said that with every additional day of lost revenue, the businesses will see significant challenges, exampling the flood that impacted Calgary in 2013.
Many businesses in the city will be damaged or destroyed, adding the cost of rebuilding, Hirsch added.
However, it is reported analysts are slashing their projections for Canada's near-term economic growth, in the wake of the fire, and raising them for later in the year after the city has had time to rebuild.
The article states analysts expect slow to no growth in the second quarter, but that it's too early to gauge final impact, although the second quarter projections have been drastically scaled back.
Toronto-Dominion Bank economist Diana Petramala, echoed that the economy may be hard pressed to grow in the second quarter of the year.
The fire could reportedly disrupt Alberta's labour market for months, as displaced workers add to the province's unemployment rate.
With 88,000 people displaced, and no word yet on when they can return, economists are bracing to see a significant increase in the province's unemployment rate next month.  It's reported that Alberta's unemployment rate is at 7.2 percent, which is up from 5.6 percent last year.
The Financial Post wrote that Statistics Canada recently reported employment in Alberta dropped by 20,800 from March, with about 40 per cent of the losses coming in the resource sector.
Still, there could be hope on the horizon as producers start to recover. "As production ramps back up again and reconstruction efforts begin we could see economic growth could jump back to three per cent in the third quarter of the year," she told the Globe.

Don't forget to follow us
@INN_Resource
for real-time news updates!
Securities Disclosure: I, Jocelyn Aspa, hold no direct investment interest in any company mentioned in this article. 
Featured
Investing News Network websites or approved third-party tools use cookies. Please refer to the  cookie policy for collected data, privacy and GDPR compliance. By continuing to browse the site, you agree to our use of cookies.