Could South Dakota Host the Next Bakken Oil Formation?
A land purchase in South Dakota by a small, Texas-based independent Bedrock Oil & Gas Co. has led to speculation that the state could possibly hold a Bakken-sized oil formation hosting 3 to 24 billion barrels of oil.
By Robert Sullivan – Exclusive to Oil Investing News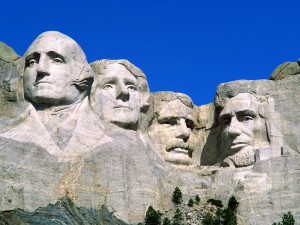 With the enormous potential of unconventional oil drilling in North Dakota becoming more apparent every day, wildcatters are beginning to drift South across the state-line into South Dakota in hopes of turning up a Bakken-sized find.
The Tyler formation (Minnelusa in South Dakota), which lies above the prolific Bakken and stretches from Western North Dakota down into North Western South Dakota, could potentially hold up to one-third the volume of the now famous play. And although the exact figure is widely debated, the Bakken is thought to hold recoverable reserves of anywhere from 3 billion to 24 billion barrels of oil.
One of the first big moves as been made by a small Texas-based driller, Bedrock Oil & Gas Co. The Associated Press reported on October 19th that the South Dakota Office of School and Public Lands had leased 185 of 189 available lots to Bedrock, totalling close to 67,000 acres of land.
Speaking to the Associated Press, Bedrock representative Randy Coleman confirmed the recent company's move into South Dakota, but also stressed that the play was highly speculative.
"It was bought based on a geological idea, and there is nothing to back it up," he said. "It is a high-risk, underdeveloped area, period. But you got to start somewhere, and the first place to start is with a lease."
Elaborating on the company's acquisition to the Black Hills Pioneer, Coleman reiterated that "[Bedrock] are at the embryonic phase of an exploratory effort and people ought to just catch their breath until somebody goes in there and drills some wells."
Anticipation over what Bedrock may turn up and who will follow them in to South Dakota is high though – Coleman revealed to the Pioneer that "his phone has been ringing off the hook" since news of Bedrock's land purchase first broke.
Geologists believe Bakken lessons will unlock South Dakota's potential
State geologists in both North and South Dakota believe the Tyler/Minnelusa formation shares some similar characteristics to the Bakken, which could bode well for drillers on both sides of the state-line.
Lynn Helms, director of North Dakota's Department of Mineral Resources told the Associated Press that "It could be a couple of years before they unlock the secret of drilling the Tyler. In our mind, we look at this as the equivalent of Bakken test wells in 2004. Things were very slow in the Bakken play for about two years until they cracked the code."
The Tyler has produced close to 85 million barrels over fifty years of drilling in North Dakota, and the experience gained from the hydraulic fracturing and horizontal drilling used to tap it and the Bakken will undoubtedly be put to use in South Dakota as well.
Bakken players could be tempted to head South
The type of speculative play made by Bedrock is typically the domain of small wildcatters, but some of mid-sized to large independents who have done well with their large Bakken acreage in North Dakota could be tempted to eventually try their luck further South if smaller pioneers turn up any promising finds.
Continental Resources Inc. (NYSE:CLR) and Hess Corp. (NYSE:HES) are the largest acreage holders in the Bakken, each with 900,000 acres land. EOG Resources Inc. (NYSE:EOG) with 600,000 acres, and Whiting Petroleum Corp. (NYSE:WLL) with 550,000 acres, are two of the other significant land holders.
Continental also has the added advantage of being of the largest operators currently active in South Dakota. The company's Red River plays that straddle South Dakota, North Dakota, and Montana contribute to the state's modest annual production of 1.6 million barrels of oil per year.
Disclosure: I, Robert Sullivan, hold no direct investment interest in any company mentioned in this article.