An International Hit: Canadian Oil Sands Assets and Foreign Ownership
Interest in Canada's oil assets is steadily increasing, including from Indian private and public companies.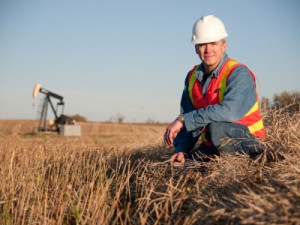 With oil trading near the $100 per barrel level, many North American oil companies are once again becoming attractive acquisition targets for foreign entities. With that in mind, investors are scrambling to get a piece of the pie.

Talk of foreign interest in North American crude supplies was once again brought up last week when it was confirmed that a number of Indian companies were currently in "discussions" to acquire or invest in Albertan oil- and gas-focused companies.
"Deepening interest" in Canadian energy assets
At an interview at the Indian Consulate in Toronto quoted in The Globe and Mail, Indian Consul General Preeti Saran confirmed that there is a "deepening interest" in Canadian energy assets from Indian private- and public-sector companies, including the Reliance Group and ONGC Videsh.
"We would definitely be in need of energy and we are aware that Canada has rich resources, particularly oil sands and oil," said Saran. "Discussions have been initiated. There has been a lot of interest and interaction that has taken place."
However, it is not only Indian companies that are showing a keen interest in these assets. There have reportedly been waves of interest from companies as far afield as China, South Korea, Norway and Europe. According to credit research firm DBRS, approximately 70 percent of the $28 billion worth of oil sands takeovers since 2007 have been undertaken by foreign buyers, with more than half of these being state-owned companies.
Debate continues
The debate over foreign ownership issues came to the fore earlier this week when the premier of Alberta announced that she sees positive benefits from the proposed $15.1 billion sale of Canadian oil producer Nexen (TSE:NXY) to a Chinese state-owned company. Her comments were in stark contrast to a survey noting that half the country's executives would in fact oppose a no-strings deal.
CNOOC (NYSE:CEO,HKEX:0883) recently put in a takeover bid for Nexen, which has significant holdings in the oil sands of northern Alberta, the largest proven crude oil resource outside Venezuela and Saudi Arabia. If approved by Canada, the deal will be the largest foreign takeover by a Chinese corporation. Under the Investment Canada Act, foreign takeovers valued at over $335.38 million need to undergo a federal review in order to determine whether they are of net benefit to the country.
In comments to the Calgary Herald, Premier Alison Redford said, "[a]t the end of the day, our view is that if this is in Alberta's interest, it should go ahead. And we think there's a lot of benefit for Alberta and Canada in this deal."
While a provincial premier's decision is not needed for such a transaction, it is widely acknowledged that the decision to block the takeover of fertilizer producer PotashCorp (TSX:POT) by BHP Billiton (NYSE:BHP,ASX:BHP,LSE:BLT) two years ago was largely influenced by Saskatchewan Premier Brad Wall's outspoken opposition to foreign ownership on the basis that it would "harm the province."
Foreign takeovers and JVs set to accelerate
Investors are eagerly awaiting the result of this transaction as many feel that if the deal is rejected there might be a setback in relations with China at a time when Canada is openly marketing its intent to sell more oil and gas to the Asian giant.
While the latest bid might force a government rethink in relation to foreign ownership, analysts at CIBC project that oil patch joint ventures (JVs) and foreign takeovers are set to accelerate moving forward.
"We believe Canada will be in critical need of foreign capital for at least the next four to five years," analysts wrote in a report to clients. "As such, we believe the net economic benefit to Canada from foreign investment will be clear to industry and regulators, and we expect foreign interests will continue to be made very welcome in Canada (by necessity)."
Montney and Duvernay shale plays likely targets
The firm notes that outright takeovers are likely be put on hold in favor of JVs, while it expects companies operating in or near the Montney and the Duvernay shale gas plays in British Columbia and Alberta to be likely targets over the next 12 months.
The region's potential was also recently highlighted when it was reported that Kuwait's state-owned petroleum company signed a preliminary deal to invest as much as $4 billion in a JV with Athabasca Oil (TSX:ATH) to develop a portion of its oil sands properties in Northern Alberta. Kuwait's ambassador to Canada confirmed to media sources that senior Kuwait Petroleum officials signed a memorandum of understanding last month and that a final agreement is expected in October.
In August, further attention was shifted to the oil sands as stakeholders in natural gas producer Progress Energy Resources (TSX:PRQ) overwhelmingly approved a $6 billion takeover of the company by a subsidiary of Malaysia's state-owned energy giant PETRONAS. Under the deal, PETRONAS will pay $22 per share for all outstanding shares in Progress, "which is focused on natural gas exploration, development and production in northeast British Columbia and northwest Alberta."
While debate rages as to whether foreign ownership is good for Canada and local industry as a whole, the fact remains that there is money to be made for those willing to invest in producers that are consistently economical and based in high-production areas. While larger takeovers might be privy to decisions by the national government, junior producers located within oil plays showing high potential will remain takeover targets. As indicated by the Progress deal, there are those that are willing to pay premiums for economical producers, and the sector could very well be set for a spate of merger and acquisition activity in the medium term.
Securities Disclosure: I, Adam Currie, hold no direct investment interest in any company mentioned in this article.