CSE Top 5: Prescient Mining Grants Further Loan to Potential Marijuana Producer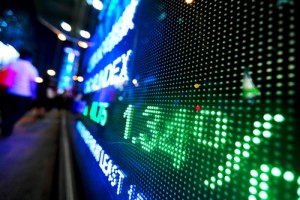 Last week, the Canadian Stock Exchange saw several familiar faces return to the list of top companies as ranked by trading volume.
Prescient Mining Corp. (CSE:PMC) was the top stock by trading volume. It was followed by Shoal Point Energy (CSE:SHP), Hi Ho Silver Resources Inc. (CSE:HHS), Murchison Minerals Ltd. (CSE:MUR) and Celtic Minerals Ltd.(CSE:CWE).
Prescient Mining Corp. 
Prescient Mining traded 2,060,000 shares last week and closed at a price of $0.265. The junior resource company engages in acquisition, exploration and evaluation of mineral properties. Currently, Prescient has the right to a 100 percent interest in a prospective uranium property in the Athabasca Basin, Saskatchewan. The project is located close to several other uranium mines and exploration sites in the Athabasca Basin, which has produced uranium for quite some time. On July 3, Prescient announced it had granted an additional $500,000 secured loan to a corporation working on becoming a license producer of medical marijuana.
Shoal Point Energy Ltd. 
Shoal Point Energy came in second in terms of trading volume, trading 959,000 shares last week to close at $0.015 per share. Shoal Point has a 100 percent interest in shallow rights in an exploration license in the province of Newfoundland in the Port au Port Bay. The project consists of 150,000 acres of oil-in-shale, and can be developed largely from land. The company also has an agreement to earn 80 percent in another similar oil-in-shale project in the same province.
On July 3, Shoal Point released the voting results of its annual general special meeting of shareholders. Shareholders voted to make the number of directors flexible, but currently set at three, and also elected shareholders and an auditor, and solidified the company's stock option plan.
Hi Ho Silver Resources Inc. 
Vancouver based Hi Ho Silver Resources, which explores and develops mineral properties in British Columbia and Saskatchewan, traded 875,000 shares last week to finish at $0.02 per share. Its flagship project is the Fairview gold project in Oliver, British Columbia. Hi Ho also earns a 100 percent interest in the English Bay gold property in Saskatchewan and in the Cherryville Silver property near Vernon, British Columbia. On July 4, Hi Ho Silver announced its board of directors appointed Ivano DeCotiis as director and non-executive chairman. George Sookochoff was also appointed to the board of directors. Both newly appointed directors have experience in business and finance, according to the company's press release.
Murchison Minerals Ltd. 
Murchison Minerals dropped from the top traded stock position, trading 630,700 shares last week to close at a price of $0.10. The company explores and develops mineral properties in East Africa and currently holds a land position in central Uganda through mineral exploration licenses. The property itself has promising geology and is in a district with already proven rich in resources. Murchison Minerals has the advantage of being the first company to explore this area in a concerted way – most of the land package it holds has not been explored.
Celtic Minerals Ltd. 
Finally, Celtic Minerals traded 478,000 shares last week, closing at $0.10 per share. Celtic is concentrated on gold and nickel deposits and is based in Alberta, with a wholly-owned subsidiary, Celtic Gold Ltd, based in Colorado. The company has resource properties in Colorado, Papua New Guinea and Newfoundland, Canada. Currently, it is focusing on its Dawson project in Colorado, and is setting up a local office and pursuing permitting and exploration activities. Additionally, Celtic Minerals has a license in Newfoundland that is currently in the process of being converted to a mining lease.