CSE Top 5: Murchison Minerals Starts Trading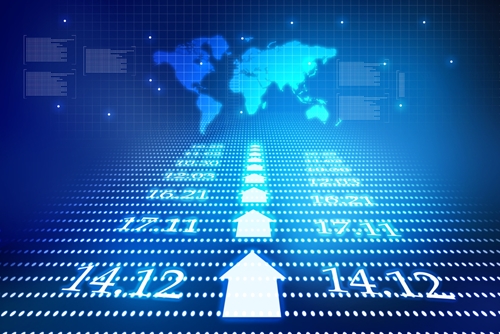 It was an eventful week for a number of companies listed on the Canadian Stock Exchange. Below is a list of the top five junior resource companies on the exchange last week, ranked by trading volume.
Murchison Minerals (CSE:MUR) was the clear winner, followed by Shoal Point Energy (CSE:SHP), Hi Ho Silver Resources (CSE:HHS), Tantalex Resources (CSE:TTX) and Matica Graphite (CSE:GRF).
Murchison Minerals
Canada-based Murchison Minerals, which came into being via a reverse takeover transaction between Manicouagan Minerals (OTCMKTS:MCOUF) and Flemish Gold, traded 17,842,200 shares last week and closed at a price of $0.25.
Murchison explores and develops mineral properties in East Africa and holds a large land position in Central Uganda in a highly prospective but underexplored location. Murchison began to trade only last week after being made available to traders on June 19.
Shoal Point Energy

Shoal Point Energy traded 8,659,500 shares last week and closed at a price of $0.015.
The company has a 100-percent interest in the shallow rights of a license in Newfoundland's Port au Port Bay; the license consists of oil in shale. Shoal Point also has an agreement to earn an 80-percent interest in the Green Point shale project, a similar oil-in-shale site that is owned by Ptarmigan Energy.
Last week, Shoal Point released its first-quarter financial statements. They show a marked drop in the company's general and administrative expenses for the time period year-over-year. In addition, the company's cash position also almost doubled from April 2013 to April 2014.
Hi Ho Silver Resources

Vancouver-based Hi Ho Silver Resources, whose focus is on projects in British Columbia and Saskatchewan, traded 1,699,000 shares last week and closed at a price of $0.03.
The company's flagship asset is the Fairview gold project in Oliver, British Columbia. It also has a 100-percent interest in the Saskatchewan-based English Bay gold property and the Cherryville silver property, located near Vernon, British Columbia.
Last week, Hi Ho Silver announced that it has expanded its Grasset Dome property, which is near the nickel–copper–platinum Grasset discovery belonging to Balmoral Resources (TSX:BAR). Grasset Dome is prospective for nickel, copper, platinum, gold, copper, zinc and silver.
Tantalex Resources

Tantalex Resources traded 1,451,500 shares last week and closed at a price of $0.10. Tantalex, which is headquartered in Montreal, explores and develops tantalum and niobium properties in Africa.
The company owns a 100-percent interest in the Mayoko project, which is a group of four exploration licenses south of Mossendjo in Northwestern Congo. Originally called Lynnwood Capital, the company changed its name to Tantalex Resources in October 2013.
Matica Graphite

Matica Graphite traded 1,447,000 shares last week and closed at a price of $0.095. Matica Graphite is an exploration company concentrating on projects in Quebec's Buckingham Township, an area that was once a prolific graphite producer.
Last week, Matica officially entered into a non-binding letter of intent to establish a joint venture with ChroniCare Canada. ChroniCare is a private company in Ontario that produces medical marijuana under the relevant Canadian legislation. Upon a definitive agreement, Matica will change its business and need to refile to trade on the CSE.