Moving Forward with Tungsten
From acquisitions to offtake agreements and government approvals, tungsten exploration and development companies have been plowing ahead with their plans.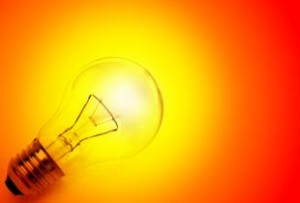 Tungsten companies have been busy little beavers this year. From acquisitions to offtake agreements and government approvals, exploration and development companies have been plowing ahead with their plans.
Here is a look at what some tungsten companies have been up to lately.
Offtakes
Premier African Minerals (LSE:PREM) entered into a non-binding memorandum of understanding (MoU) with an offtake partner for the tungsten from its 49-percent-owned RHA tungsten project in Zimbabwe.
The company explains that the "MoU outlines the basis of cooperation between the parties to negotiate the detailed terms and conditions of an off-take agreement for the purchase of a proportion of tungsten concentrate or other tungsten material from RHA for a minimum period to be defined, subject to price and product specifications." However, prices have yet to be determined.
Premier's CEO, George Roach, is pleased with the MoU, stating that "[t]he signing of our first off-take MOU is another key development for the commercialization of RHA."
Moving forward, the company is looking to continue with the current drill program at RHA in order to increase both the quality and quantity of its compliant resource. Furthermore, the company is continuing to assess financing alternatives for construction at RHA.
In early 2014, Premier intends to exercise an option to acquire the remaining 40 percent of RHA that it does not already own, according to Mining Weekly.
Approvals
On December 3, the Queensland Department of Environment and Heritage Protection granted Carbine Tungsten (ASX:CNQ) approval for the tungsten stockpile processing facility for its Mt. Carbine tungsten project in Queensland, Australia. The approval was the final permit that Carbine needed to start construction of the processing facility.
Jim Morgan, Carbine's managing director, said in company statement that "[t]he approval for the Plan of Operations is the final document required towards the development of the stockpile processing phase of our Hard Rock Project."
Acquisitions
Blackheath Resources (TSXV:BHR) has been making strides with its tungsten projects. Blackheath announced completion of preliminary exploration work at the Behanca tin/tungsten project in North-Central Portugal. Bejanca has at least seven known historic mine workings and showings. Blackheath focused its initial program focused on the preliminary mapping and sampling of the historic workings.
James Robertson, Blackheath's CEO and president, was encouraged by the results of the program, "Not only was Bejanca a significant historic producer of tungsten, but approximately 2/3 of all total metal production came from tin," Robertson said, adding, "[w]e look forward to investigating the project further."
Beyond Bejanca, Blackheath stepped into a definitive agreement to acquire a 100-percent interest in the Vale das Gatas tungsten project. Holding true to form, the company has targeted a past-producing tungsten project with the potential for development in Northern Portugal.
The latest addition to Blackheath's portfolio was the second most prolific past producer of tungsten in Portugal, after Borralha, also owned by Blackheath. At its peak, the mine produced up to 635 tonnes of tungsten concentrate annually; however, low prices forced its closure in 1986.
The company is looking forward to beginning initial work, starting with a diamond drill program, early in the new year.
UK tungsten hopeful Wolf Minerals (ASX:WLF) is moving forward with the final stages of its acquisition for the properties adjacent to Hemerdon, a key milestone in the development of the mine.
"This is a prerequisite to building the Hemerdon project, and is a key milestone in the advancement t of what will be Britain's first metal mine for 45," said Managing Director Russell Clark said in a statement, adding "[t]he process of acquiring these properties has been a prime focus for the Company since acquiring the project, recognising the sensitivities that are obviously present when working with the local community and we are very pleased to have finalised the contract for the purchase of the last property."
In November, Alix Resources (TSXV:AIX) stepped outside its gold exploration efforts with the acquisition of the Windy tungsten deposit located north of Cassiar, British Columbia. According to the company's news release, Windy covers 1,500 contiguous hectares and is underlain by lower Cambrian clastic and carbonate units, intruded by the 100-million-year-old quartz monzonite to grandiorite Cassiar batholith. The project has seen several massive sulfide exploration programs, which include reports of 0.7-percent WO3 in surface sampling and historic drilling that intersected 0.49-percent WO3 over 16.7 meters and 0.57-percent WO3 over 4.7 meters across two diamond drill holes.
"Prior exploration on Windy has focused was focused largely on the tungsten but both historic and recent work has demonstrated polymetallic potential," President and CEO Michael England said, adding that Alix "intends to synthesize the various mineralization types into a consistent model that will guide our exploration efforts. Exploration can be carried out efficiently and economically, with most of the property accessible by vehicle. Additionally, the recession of glacial ice has exposed additional mineralization at surface in the western portion of the property. An extensive mapping and prospecting program is planned for the property, coupled with airborne geophysics to identify subsurface geology and potential drill targets."
Alix is also making strides with Bitcoins, having announced that it would be be paying contractor Ridge Resources with the peer-to-peer digital currency.
England is aware that the company's approach is a little unconventional, but he maintains that a firm belief in the currency moving forward. England told Bloomberg in a mid-November interview, "[w]e are a mining exploration company so yes, this is a bit different," adding, "[t]here's a lot of expectations that Bitcoins are going higher, so why not start accumulating?"
Securities Disclosure: I, Vivien Diniz, hold no investment interest in any of the companies mentioned in this article.