Many Companies Unlikely to Meet SEC Conflict Minerals Deadline: PwC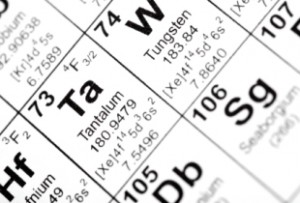 Just weeks remain before companies registered with the US Securities and Exchange Commission (SEC) must disclose whether they are receiving tantalum, tungsten, tin and gold from the Democratic Republic of the Congo (DRC), and, if so, whether they are getting those minerals from conflict-free sources. 
Specifically, Section 1502 of the Dodd-Frank Act mandates that such companies file a new Form SD — and in some cases a Conflict Minerals Report — by May 31.
However, based on 700 responses from "relevant stakeholders" representing 15 industries, PricewaterhouseCoopers (PwC) believes that many companies are not ready to do so.
Indeed, states a report from the firm, released last week, "companies continue to find the journey to compliance challenging at nearly every step: scoping, surveying suppliers, performing due diligence, drafting filings." That means a significant number of them "will need to rush to comply with the regulations required by Dodd-Frank Section 1502."
Here's a more detailed look at PwC's five key findings:
Companies are lagging: Most respondents have made "substantive progress" towards compliance since last year, states PwC; nevertheless, only 4 percent have completed a draft of their SEC filings. A "surprising" 26 percent are "either finalizing scoping or planning and performing their reasonable country of origin inquiry (RCOI)," but as yet have not evaluated RCOI responses.
Full-time staffers a trend: 62 percent of respondents have one or two full-time employees working on conflict minerals compliance efforts. Just 8 percent are using six or more, and only 16 percent said they have outsourced all or part of the work. However, almost half of the respondents said they intend to use third-party providers to help draft their SEC fillings.
Most companies won't need an independent audit: 67 percent of respondents don't think they will need an independent private sector audit in the first two years. Of the remainder, 21 percent said they are unsure whether they will require an audit. For its part, PwC sees only a "very small percentage" requiring an audit "in the coming year by having one or more products concluded to be conflict-free or not conflict-free."
Increased focus on benefits of compliance: 90 percent of respondents "saw their efforts as a compliance exercise," but 13 percent, or twice as many as in 2013, "saw opportunities for supply chain improvements." Further, 7 percent plan to use their compliance work as a competitive advantage.
Conflict-free sourcing desirable: 45 percent of respondents plan to become conflict free, and 7 percent intend to do so in the next two years. That, PwC notes, "reflects the trend of companies evolving their stance on conflict minerals" — essentially, companies are realizing that their stakeholders expect supply chain visibility and worry that they may lose customers if they don't oblige.
As PwC's survey makes clear, market participants should not necessarily expect to see the majority of companies file the required documents on May 31. However, that won't necessarily be a problem as long as they are making progress towards that goal. As PwC states, "the key to success is for companies to make and be able to demonstrate strong, steady progress in their conflict minerals efforts to meet both compliance requirements and audit obligations."
In fact, for the first year, the fillings are "less about the result, and more about telling the story of [the companies'] compliance journey."
Securities Disclosure: I, Charlotte McLeod, hold no direct investment interest in any company mentioned in this article. 
Related reading: 
Final Conflict Minerals Rules Taking Shape
SEC Finalizes Conflict Minerals Rules
The Conflict Minerals Act: Good Start or Bad Law?
The Road Less Traveled Makes All the Difference: Understanding the Road to Conflict-free Minerals