Russia is home to the second largest deposits of rare earth elements in the world, yetthe nation produces almost no rare earth. Two Japanese companies are looking to deposits in Russia as a saving grace for new supply. Also former Soviet satellites have deposits of their own and Germany and other western companies are looking to cash in.
By Michael Montgomery—Exclusive to Rare Earth Investing News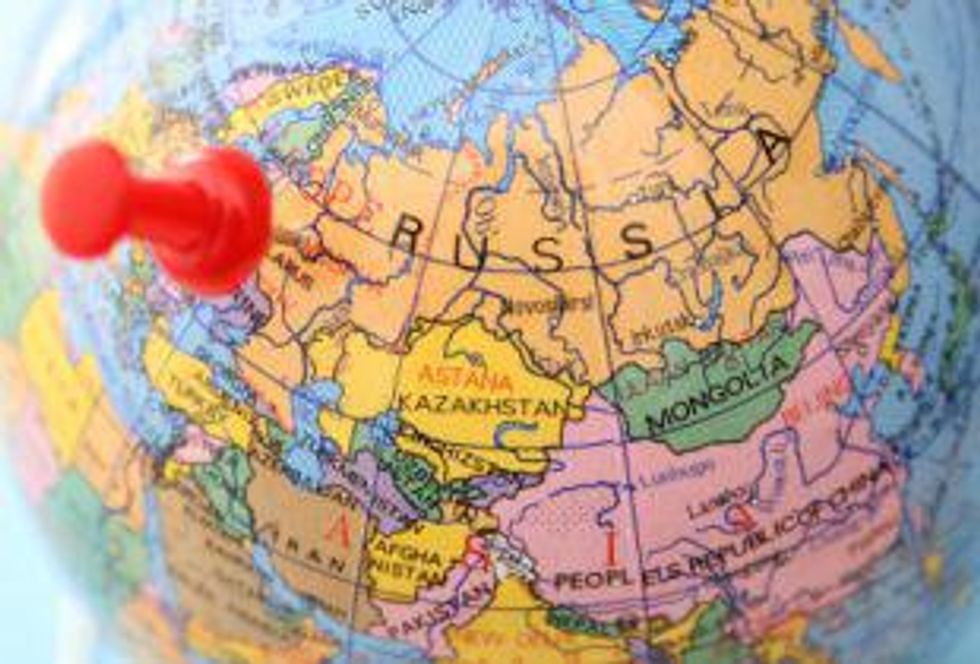 The dominance of China over the rare earth market is well documented. The country controls over 95 percent of the world supply. However, due to changes in trade policy, the world is actively seeking out new deposits to secure supply of these vital elements. The Chinese stated earlier in the month that '
drastic
' changes to their rare earth industry are coming soon, and even reports that the country will keep more of their production for a strategic stockpile. The cuts to exports and subsequent price increases helped China increase the value of their exports in January by 376 percent "despite a decline in volume of 29 percent from January of last year," reported the
International Business Times
. The world is no longer privy to the whims of Chinese trade policy and is seeking new secure supply.
The potential for even deeper cuts to exports loom over the entire industry. The search of new and economically viable deposits covers the entire globe from Greenland and South Africa, to Russia, Kazakhstan and North America. The dramatic price increases for the various metals have made many of the projects economically viable when just a year ago they were not.
Rare earth mines in Russia that were not planned to be developed until 2030 are quickly becoming more enticing. Russia is home to the second largest explored rare earth reserves in the world yet produces very little REEs. There are two main deposits that are being considered. First is the Lovozersk deposit which has ore reserves that can be surface-mined are estimated at 80 million tons. This deposit also has the benefit of a processing plant on site, as of now the plant mainly produces magnesium, "the rare earth metals business is merely auxiliary." However, as prices for the materials skyrocket, REEs may become more central to their business.
The Tomtor deposit is said to have incredibly high concentrations of REEs. "REM content in its ores reaches a phenomenal 12 [percent]. Moreover, its proven reserves total 150 million tons, while possible reserves may exceed all the rest of the world's reserves combined," reported Ivan Rubanov, for The Telegraph.
The interest in these sites is coming from Japan's Sumitomo Corp., and Mitsui and Co. who held talks with the Governor of Yakutia, the area where these deposits exist. They were not slated to be developed for another two decades, however, "Now there's good reason to reconsider our position on rare-earth deposits in Yakutia that were scheduled for development after 2030," stated Governor Yegor Borisov. The Governor went on to state that he was in talks with Moscow about potentially auctioning the deposits by 2014, however, the 'Federal Subsoil Agency' declined to comment.
These are not the only deposits in Russia, or her former satellites, with potentially large deposits. Stans Energy Corp. (TSXV:RUU) is actively working on their Kutessay II deposit in Kyrgyz Republic, which previously produced 80 percent of the former USSR's rare earth supply from 1961-1991. The company recently announced that it had purchased a former producing rare earth processing plant as well as a private rail terminal for the shipping of their products.
The Federation of German Industry (BDI) has been eyeing deposits in the former Soviet satellite of Kazakhstan. Germany hopes to get access to the raw materials in an effort to secure supply chains in because of the issues with the reduction of Chinese exports.
An outright ban on exports from China would not be taken lightly from the WTO and would probably be disallowed. Regardless of a ban, the demand for rare earth is expected to rise to 180,000 tonnes by 2014. Currently, China is not producing enough material for world demand. There will be some help from the likes of Molycorp and Lynas Corp. but their supply will also fall short of demand. The supply side issues in the rare earth market are not going to go away time soon.
Featured
Investing News Network websites or approved third-party tools use cookies. Please refer to the  cookie policy for collected data, privacy and GDPR compliance. By continuing to browse the site, you agree to our use of cookies.