INN spoke with Jaye Pickarts, COO of Rare Element Resources, and Robbin Lee, director of investor relations, about the company's proprietary REE separation technology and the Bear Lodge project.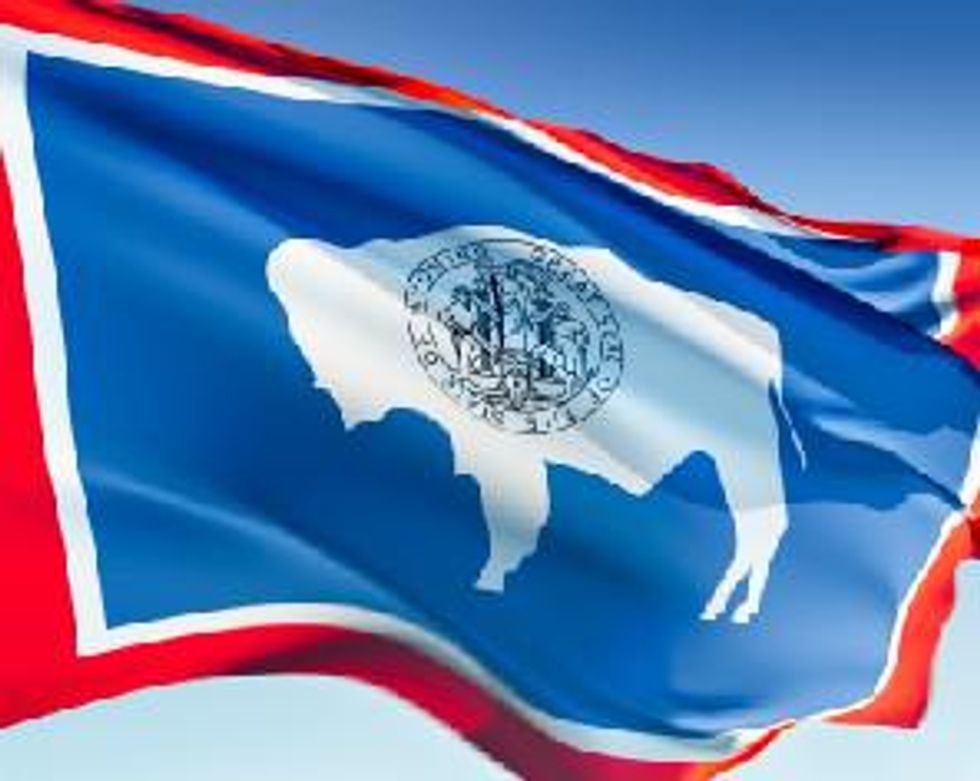 Rare Element Resources (TSX:RES) is advancing its Bear Lodge rare earth element (REE) project in Wyoming, but the company is also making progress with its proprietary REE separation technology.
The company recently announced bench-scale test results for its process, with highlights including fewer steps, a smaller footprint, lower acid and energy requirements and the successful removal of thorium and cerium early on.
Even more recently, Rare Element Resources reported some important progress at Bear Lodge, noting that it has submitted applications for two key permits at the project.
Recently, the Investing News Network had the chance to speak with Jaye Pickarts, COO of Rare Element Resources, and Robbin Lee, director of investor relations, about how the company's technology works and what sort of progress is being made. Pickarts and Lee also spoke about why the company chose to go the separation route and shared some of their thoughts on China and the REE market.
How it works
Pickarts explained that the process being developed by Rare Element Resources builds upon traditional solvent extraction methods, but improves upon that process in that it uses fewer mixer/settler steps to remove impurities and separate individual REEs from a concentrate.
"In the Chinese method of solvent extraction, or with other western producers, they may use several hundred mixer/settlers," he said. That's because each metal or impurity that needs to be removed from a REE concentrate requires its own set of mixer/settlers, Lee explained. The number of mixer/settlers needed can vary depending on the impurity being removed and the level of purity required for the end product.
However, Rare Element Resources has been using 98 percent pure total rare earth oxide produced from Bear Lodge as feedstock for its process, and because of that purity, fewer mixer/settlers are required.
Additionally, the technology uses a weak rather than strong acid as part of its innovative technique for quickly stripping loaded organic solvents outside of solvent extraction. The process also operates on a closed circuit with no waste discharge, making it environmentally friendly.
"We think that'll have an advantage to us in terms of cost because the capital costs are going to be lower because there's fewer mixer/settlers," Pickarts said, adding, "the acid concentration is not as strong, so there's a cost savings there."
Pickarts said that the company is focused on using the technology at the Bear Lodge project for now, but that it would be open to toll processing agreements with other companies in the future.
About the end products
So far, Rare Element Resources' process has produced lanthanum, along with three mixed REE end products:
Neodymium and praseodymium (NdPr)

Samarium, europium and gadolinium (SEG)

Remaining heavy REEs
Pickarts stated that the company will aim to sell its NdPr product to magnet manufacturers, while it "[has] a way to pull out the europium for sure to sell as an individual product" from its SEG product.
As for other REE products, the COO said that aspect of the business will be customer driven. In other words, the company will rely on specifications from customers in order to determine what end products to produce. "We're going to be flexible," Pickarts said.
For example, if an end user came to the company needing a certain purity of dysprosium, Rare Element Resources would look to delineate that specific mixer/settler separation process. However, Pickarts also stated that he doesn't expect too much of a difference in the specifications needed for certain metals.
"The customer base for most of these products is small," he said. "There's only a handful of gadolinium consumers and europium consumers in the world. So I think the specs that they have would be very similar."
Cerium and lanthanum
Investors are often concerned about how REE companies plan to deal with cerium and lanthanum, which garner a much lower value than most other REEs.
For lanthanum, Pickarts stated that there are end users who need the mineral in the US, and that having a domestic producer is important since lanthanum can't be shipped overseas (it's so cheap that it can't bear the cost of transport).
As for cerium, Rare Element Resources is planning to remove the material from its concentrate and stockpile it for now.
Some analysts have suggested it would be better to simply treat cerium as waste, but Lee argued that there's no telling whether the material could end up having value for new technologies in the future. She stated that stockpiling cerium won't garner much of an excess cost, but that the resource will be there if market conditions change in the future.
Why separation?
Lee stated that when Rare Element Resources completed its prefeasibility study for Bear Lodge in 2014, the company looked at selling REE concentrate from the project, but realized that it would get hit with a 25-percent discount to the market price.
"So 25 percent off the market price is what you're going to pay to have a third party separate it," said Lee. "That's what got Jaye and the team here thinking … what if we took that next step with this high-purity product and produced our own end product?"
Furthermore, Lee noted that selling an end product is better for building long-term customer relationships. "If you send your product to Solvay (FWB:SOL) and they separate it for you, you lose control of that product. You never build a relationship with the end user," she said. "There's no customer relationship. There's no ability to secure long-term contracts."
What about China?
Of course, when it comes to REE companies, investors want to know how China fits into the picture. To be sure, while commentators such as Jon Hykawy of Stormcrow Capital have said in the past that buyers will eventually pay a premium for security of supply from western REE producers, that has changed.
"While at one time I was hopeful that buyers would pay a premium for REEs produced through a secure, non-Chinese supply chain, those days are gone," he told the Investing News Network recently. "[T]he major selling point for any new REE project is to show potential investors that they can make money selling at Chinese prices."
When asked whether he thinks Rare Element Resources can compete with Chinese prices, Pickarts replied, "I think we can." He noted that the company's CFO, Paul Zink, received some major votes of confidence from Chinese producers when attending a conference in Singapore last year.
In terms of the market, both Pickarts and Lee said that despite the removal of China's export tariffs on REEs, the space still isn't transparent. "There's less concern amongst the consumers today as compared to two years ago, but there's still an underlying unknown of what China will do," he said.
Overall, Rare Element Resources is hoping to offer an alternative to Chinese production. "Maybe they don't take 100 percent of what they need from us. Maybe they still do 75 percent of their purchasing from China," Pickarts said. "But they know they have an alternative source if something happens."
What's next
As mentioned above, Rare Element Resources recently submitted two key permit applications for its Bear Lodge project: its mining permit application and a license application to the US Nuclear Regulatory Commission.
While that's a significant milestone, Pickarts and Lee said that there's still plenty of work to do in terms of moving ahead. There are a few other permits still needed, such as smaller air permits, a social impact assessment and an amendment to a water permit that the company currently holds.
The company expects its permits to come together by fall 2016, with a construction time of 12 to 14 months for the project. Initial capex for Bear Lodge is set at $290 million, and Rare Element Resources is looking at potentially using a combination of equity, debt and possibly state bonds from Wyoming to finance the project.
In terms of its proprietary separation technology, the company is planning to scale up bench-scale testing at a pilot plant in order to prove out the process further. Certainly, REE investors will be watching for more updates from the company.
HC Wainright has a "buy" rating on Rare Element Resources with a target share price if $2.90. The company has traded within a 52-week range of $0.30 to $1.50 per share, and closed at $0.67 on Tuesday.
Securities Disclosure: I, Teresa Matich, hold no direct investment interest in any company mentioned in this article.
Editorial Disclosure: The Investing News Network does not guarantee the accuracy or thoroughness of the information reported in the interviews it conducts. The opinions expressed in these interviews do not reflect the opinions of the Investing News Network and do not constitute investment advice. All readers are encouraged to perform their own due diligence.
Investing News Network websites or approved third-party tools use cookies. Please refer to the  cookie policy for collected data, privacy and GDPR compliance. By continuing to browse the site, you agree to our use of cookies.