A summary of the Q1 2013 highlights of eight rare earth companies.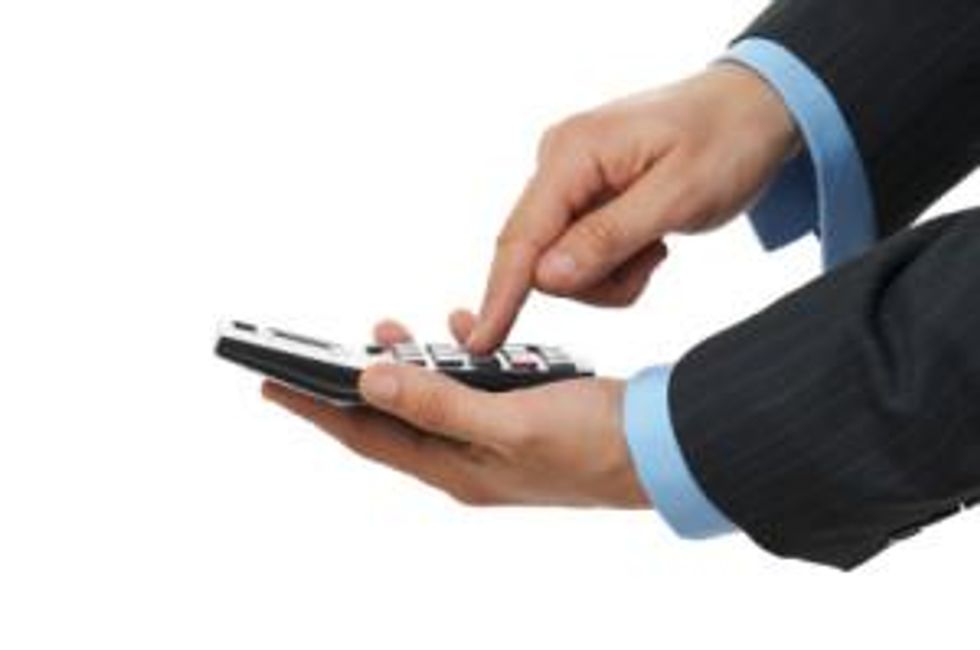 Although the first quarter of 2013 was challenging for the rare earth sector as a whole, there have been some notable developments, especially across the junior landscape. Here is a list of some of the sector's main highlights over the past quarter.

1. Greenland Minerals and Energy (ASX:GGG) conducted studies that show that the costs and risks associated with its Kvanefjeld project can be lowered and its financial returns increased if it establishes the refinery for the project outside of Greenland. The company had originally considered establishing the refinery for uranium and heavy and light rare earth elements (REEs) in Southern Greenland, in close proximity to the mine and concentrator.
Studies now show that while the concentrator must be located close to the mine, there is greater flexibility in regards to the location of the refinery. As a result, offshore locations are now key points of focus in establishing a refining location. The company notes in a press release that the cost of shipping mineral concentrate from Greenland to an offshore refinery would be offset by removing the requirement of shipping reagents into Greenland and operating in a location where both reagent and power costs will be cheaper.
The company also confirmed that it is now focusing its implementation strategy on a smaller initial mine throughput of 3 million tonnes per annum (Mtpa), with an expansion to 6 Mtpa. While the new planned mine throughput is lower than the original 7.2 Mtpa plan evaluated in the project's prefeasibility study (PFS), the company is confident that Kvanefjeld continues to present a robust economic proposition.
2. Search Minerals (TSXV:SMY) announced a revised preliminary economic assessment (PEA) for its Foxtrot REE project, which is located in Labrador, Canada.
Highlights include a reduction in capital costs from $469 million to $221 million, with a 3.8-year payback period. Further, net revenue for the project has increased by $110 per MT milled and operating expenditures have increased by $38 per MT. The revised project will now focus on higher-grade REE material of "0.89% total REE … on average, which compares to the 0.58% TREE on average for the original bulk open pit concept," according to a press release.
The company's updated PEA scenario also allows for a smaller environmental footprint (smaller open pit, smaller waste dump and smaller tailings pond) and good potential for an extended mine life.
3. Peak Resources (ASX:PEK) announced further improvements to beneficiation process for its Ngualla rare earth project in Tanzania. It confirmed that the ability to concentrate mineralization at an early stage prior to acid-leach recovery is likely to have a "significant impact" on costs.
One improvement is that the optimization of the beneficiation process reduces by 43 percent the mass of feed to be treated by the acid-leach recovery process. The latest test work also indicates that conventional magnetic separation and flotation techniques will reduce the mass of the feed mineralization by 78 percent through the rejection of relatively unmineralized barite and iron oxides. The cost reductions will be quantified in a revision of the scoping study, and an economic assessment is scheduled for completion in the second quarter of 2013.
4. Rare Element Resources (TSX:RES,AMEX:REE)announced a 65-percent increase to its total measured and indicated (M&I) REE resource estimate for the Bear Lodge project. The increase saw a rise from from 571 to 944 million pounds of REO. The updated NI 43-101 compliant resource estimate includes the first indicated resource at the heavy rare earth element (HREE)-enriched Whitetail Ridge deposit and high grades of critical rare earth oxides (CREOs) in all deposits. CREOs are rare earth oxides that have the highest values and the strongest projected future growth.
The company's press release states that resource estimates for the Greater Bull Hill and Whitetail Ridge REE deposits show high grades for all CREOs and that the Whitetail Ridge deposit is particularly enriched in HREEs. The updated resource is derived from a REE drill hole database that includes 216 core holes and 16,920 assay samples. Drilling indicates significant potential for further expansion of all resources, including additional HREE-enriched resources at the Whitetail Ridge deposit and nearby targets.
Results show total high-grade M&I oxide mineral resources of 14.7 million MT grading 3.22-percent REO at 1.5-percent cut-off grade. They include a high-grade core of M&I resources of 6 million MT grading 4.72-percent REO at 3-percent cut-off grade. The increased M&I resource will be incorporated into the upcoming feasibility study, which is on schedule to commence in mid-2013.
5. Great Western Minerals Group (TSXV:GWG)released a PEA for its Steenkampskraal REE project that indicates strong potential for its integrated business model.
Project highlights include a $555-million after-tax net present value when applying a 10-percent discount rate, a 28-percent South African corporate tax rate and a 66-percent after-tax internal rate of return. On an after-tax basis, the project has a 4.3-year estimated payback period from the start of underground mining production. It also has an 11-year potential mine life.
6. Tasman Metals (TSXV:TSM)announced the first NI 43-101 compliant independent resource estimate for its 100 percent-owned Olserum HREE project in Sweden.
Its press release notes that highlights include a 0.4-percent total rare earth oxide (TREO) cut off, an indicated resource of 4.5 million MT at 0.60-percent TREO and an inferred resource of 3.3 million MT at 0.63-percent TREO. It adds that "higher value" HREEs comprise 34 percent of the total REE content at Olserum, with the five critical REEs (dysprosium, terbium, europium, neodymium and yttrium) comprising approximately 40 percent of the REE content.
Along with Norra Karr, Olserum is the second of Tasman's resource-stage REE projects. Together they make up the only two NI 43-101 compliant REE resources in the European Union.
7. Ucore Rare Metals (TSXV:UCU) confirmed that United States senators Lisa Murkowski and Mark Begich jointly introduced a bill in Washington, DC to authorize construction of a road to the Niblack and Bokan Mountain projects on Prince of Wales Island.
Ucore also highlighted the introduction of Senate Joint Resolution No. 8 in the Legislature of the State of Alaska by senators Lesil McGuire, Berta Gardner and Johnny Ellis. The resolution supports the continued and increased exploration, extraction, processing and production of REEs in the state. It is positive news for the projects as it supports a number of initiatives and urges state agencies that administer the permits required for the development of REE projects in Alaska to expedite the consideration and issuance of permits for the development of REE deposits.
The initiative also urges the governor and the Department of Natural Resources to work closely with the US Geological Survey, US Department of Commerce and US Department of Defense to promote the development of REE extraction, processing and production in the state, while also urging Congress to support efforts of the state to develop REEs.
8. Quest Rare Minerals (TSXV:QRM,AMEX:QRM) provided an update on the preparation of a PFS for the B-Zone deposit at its Strange Lake HREE deposit, located in Quebec. It confirmed that significant development work demonstrates that Strange Lake is a "very large rare earth project" with one of the highest concentrations of HREEs, as well as by-products such as zirconium and niobium.
The bulk of the engineering work for the PFS has been completed and the company is examining potential refinements to the project with a view to further reducing project risk, lowering capital costs and allowing for an earlier mine commissioning date. As a result of an additional review, it expects to deliver the PFS by July of this year.
Securities Disclosure: I, Adam Currie, hold no direct investment interest in any company mentioned in this article.
Related reading: 
Peak Resources: A Rare Earth Junior with a Bright Future
Building a "Mines to Markets Company": Q&A with Great Western Minerals
INN VIDEO: Tasman Metals' Mark Saxon Sees Bright Future for Swedish HREEs
Investing News Network websites or approved third-party tools use cookies. Please refer to the  cookie policy for collected data, privacy and GDPR compliance. By continuing to browse the site, you agree to our use of cookies.