Molycorp Gains 77 Percent on Siemens Supply Deal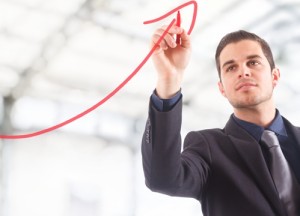 Shares of Molycorp (NYSE:MCP) jumped Wednesday on news that the company has secured a 10-year rare earths supply deal with Siemens (FRA:SIE). 
Under the terms of the agreement, Molycorp will supply rare earth materials to Shin-Etsu Chemical (TSE:4063), which will produce rare earth magnets for Siemens to use in its high-efficiency, direct-drive wind turbines.
According to Siemens, its turbines run on fewer moving parts than conventional geared wind turbines and offer a range of benefits, including more cost-effective transportation and installation as well as improved performance and maintainability.
Shares of Molycorp jumped more than 77 percent on the news to hit $0.95, with the stock continuing to rise at least another 6 percent in after-hours trading. Over 42 million shares of the company traded hands, more than 7.5 times the daily average for the company.
Moving away from heavy rare earths
Interestingly, Siemens officials have said that the company will aim to reduce levels of the heavy rare earths — such as dysprosium — that are used in the rare earth magnets for its turbines. Dysprosium is typically used in neodymium-boron-iron magnets to help them function at higher temperatures.
Siemens will work with both Molycorp and Shin-Etsu to eventually reduce heavy rare earths content in its magnets to zero, and Siemens is aiming to improve supply chain reliability and reduce costs at the same time.
"The contract with Shin-Etsu and Molycorp is an important step for us in sourcing magnet materials for our direct drive wind turbines," commented Morten Rasmussen, head of technology at Siemens' Wind Power and Renewables Division, in Molycorp's Wednesday release. "We strive for diversification in the sourcing of these components to improve independency from specific markets."
The importance of secure supply
The point regarding a reliable supply chain is worth noting, especially in light of China's continued dominance in the industry and the growing importance of finding secure supply for rare earths end users. Certainly, Molycorp's ability to "provide greater global diversification and reliability" has been pegged as a key factor in Siemens' decision to work with the company.
Beyond that, environmental and process innovations at Molycorp's Mountain Pass are also being looked upon favorably by its new partner. Those include the regeneration of chemical reagents needed in rare earths production, the ability to recycle water and a unique paste tailings system that is being used to dispose of mine tailings.
"We are very pleased to have been selected to supply Siemens and Shin-Etsu with rare earth magnetic materials for this important clean energy supply chain project," said Molycorp's president and CEO, Geoff Bedford, in a statement. "This agreement underscores Molycorp's commitment to partner with our customers to support their product development efforts and serve as an integrated, long-term provider of reliable rare earth supply."
To be sure, the agreement marks an interesting development in the rare earths space, and critical metals investors will certainly be watching for more news from the company.
Securities Disclosure: I, Teresa Matich, hold no direct investment interest in any company mentioned in this article. 
Related reading: 
Molycorp Up Another 67 Percent Following Strong Production Results
Companies Gain Following Rare Earths Report on 60 Minutes
Magnets and Phosphors and Motors, Oh My! A Look at the Different Rare Earths and Their Uses