Luisa Moreno on Molycorp and the Rare Earths Market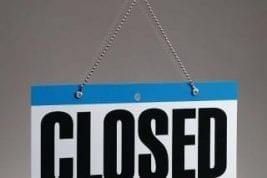 For more insight on the latest Molycorp news, the Investing News Network spoke with Luisa Moreno, senior analyst and managing partner at Tahuti Global.
Last week, US rare earths producer Molycorp (OTCMKTS:MCPIQ) announced plans to transition its Mountain Pass facility to care-and-maintenance mode, with production to be suspended no later than October 20.
The latest Molycorp news might have been a bit unexpected for some. After all, when the company filed for Chapter 11 bankruptcy protection in June, it stressed that operations at Mountain Pass would continue as normal. Certainly, the shutdown has sparked fresh questions about the company's future and about US rare earths production in general.
To get more insight on the news, the Investing News Network spoke with Luisa Moreno, senior analyst and managing partner at Tahuti Global, about what led to Molycorp's latest troubles and what the suspension of production at Mountain Pass could mean for other players outside of China.
While Moreno admitted that times are still tough in the rare earths sector, she suggested there could be opportunity for other companies in the wake of Molycorp's troubles.
Falling rare earths prices, commissioning issues
Despite earlier statements suggesting Mountain Pass would remain online, Moreno did not seem surprised that it was put on care and maintenance.
"Essentially, they have negative earnings out of that plant, so it's not profitable at all," she stated. "Obviously they cannot continue running it for perpetuity unless there is improvement in the market in terms of prices, or unless they can fund further the commissioning of the plant."
Moreno noted that Molycorp's other assets in China and Estonia are profitable, but that those operations might not necessarily be able to support Mountain Pass.
Taking a closer look at what went wrong, Moreno noted that after spending $1.5 billion expanding Mountain Pass, Molycorp still wasn't able to fully optimize its operations to make them cost effective. The company had issues with leaching at the front end of the plant, as well as problems with a plant meant to recycle reagents used in the recovery process.

Moreno stated that only those working on the ground at the plant could estimate how close Mountain Pass was to reaching optimization.
"It's possible that it's a question of time," she said. "By trial and error, you have to run through the whole plant, and eventually you can optimize everything. And that's fine, and I think it's possible. But they might need a few more quarters to achieve it, and obviously they were running dangerously out of money."
Still, Moreno suggested that "keeping it simple and small is sometimes better" in terms of rare earths projects.
She explained that Molycorp chose to use conventional technologies for the mining and production of rare earths, but that it had planned a large-scale, complex, fully integrated plant that was very green and clean. "All of that is good, but maybe if they had tried smaller modular upgrades, they might still be in production today," she said.
Of course, Moreno noted that falling rare earths prices made things even more difficult. "It's not unusual for a chemical plant to take over two years to commission," she explained. "The difference is that [Molycorp found] themselves in a rather poor commodity price environment."
Rare earths prices have
continued to drop this year
, driven in part by the elimination of export tariffs from China. Moreno noted that prices for some metals have touched levels not seen since the early 2000s, and that others are fast approaching those levels.
Opportunity for juniors?
Moreno still believes that Molycorp will continue to operate in the long run. While only those at the company know its next move, Moreno suggested it might be possible to eventually split up the company, allowing Molycorp to continue with its profitable assets only. In the meantime, she still sees opportunities in the space for other rare earths players.
"I think there is an opportunity, if these players can come up with a story that is different from what Molycorp has presented," she said. "Maybe that might be a different business model where instead of mining, they're using stockpiles from other operations or using a by-product of different mining operations."

For example, Moreno stated that
Medallion Resources
(TSXV:
MDL
,OTCQX:MLLOF) is looking to produce rare earths from monazite sand, which was the main mineral for the production of rare earths in the 1960s. Since monazite is a by-product of mineral sands production, Medallion could buy the material from mineral sands companies without having to incur the costs of a mining project itself.
Moreno added that some companies are pursuing innovative processing technologies that could help bring costs down and make them more competitive. She pointed to Ucore Rare Metals (TSXV:
UCU
) and GeoMegA Resources (TSXV:
GMA
) as examples.
"Ucore, for instance, has a deposit in Alaska, but they also are pursuing a new technology, molecular recognition technology, with a company that has built that for the recovery of a different metal," she said.
"Those [companies] that are able to bring new solutions, either by using stockpiles from existing mining operations, or by going in and developing their own mine with really specific and economic processing technologies. I think that could be really interesting."
Securities Disclosure: I, Teresa Matich, hold no direct investment interest in any company mentioned in this article. Editorial Disclosure: Medallion Resources is a client of the Investing News Network. This article is not paid-for content.Related reading:
Molycorp to Put Mountain Pass on Care and Maintenance
Molycorp Files for Bankruptcy: Is it the End for US Rare Earths Production?