Greenland Opens Up Rare Earth Mining Opportunities
Greenland's recent lifting of a moratorium on uranium mining is good news for companies exploring for rare earths and other metals on the remote Arctic island.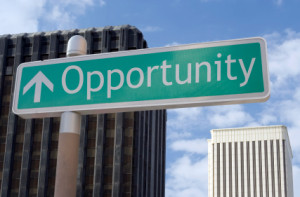 Greenland took a crucial step forward last week in encouraging mining investment in the remote Arctic landmass, by removing a ban on uranium mining.
Mining companies of all stripes and commodities have long been interested in what lies beneath the mineral-rich island, which is a semi-autonomous territory of Denmark.
As Rare Earth Investing News reported last year, Greenland hosts enough rare earth elements (REEs) to supply a quarter of global demand over the next 50 years. The territory has also shown great potential as a host for a number of minerals, including gold, base metals and diamonds. Its geology is similar to that of Canada and Northern Europe and includes Archaean craton (a layer of earth that is viewed as having high potential for REEs). Yet despite its geological appeal, Greenland remains relatively unexplored.
One of the issues impeding exploration, particularly for rare earths, has been a ban on the mining of uranium, which is often mixed with the minerals containing REEs. However last week, the 31-member Greenland parliament voted in favor of ending the prohibition on mining radioactive materials such as uranium and thorium, after a legislative amendment was made in September, RT reported. However, the country plans to maintain oversight to ensure uranium exports are in line with international norms.
Removing the ban is likely to interest foreign investors such as China, the largest consumer of metals, in Greenland's largely untapped mineral resources.
The territory raised a few eyebrows early this year when its premier, Kuupik Kleist, said it will not favor the European Union over China, or any other investor, that wants access to its prized rare earth deposits — despite its close ties to Denmark and the EU.
Its parliament, and many Greenlanders, also see the mining of uranium and other minerals as paving a path to an industrial boom that will help it gain independence from Denmark, reported Associated Press. AP added that Denmark subsidizes two-thirds of the Arctic island's economy and that it currently needs the subsidy to support its costs.
One of Greenland's most important explorers, Australia-based Greenland Minerals & Energy (ASX:GGG), said that lifting the uranium mining ban is crucial to developing Kvanefjeld, a huge rare earth deposit in southern Greenland considered to be one of the world's largest outside of China. The deposit has the potential to yield 40,000 tons of rare earth metals, RT reported, as well as significant quantities of uranium and zinc.
The company said last year that "Uranium is expected to be a significant by-product of rare earths production from Kvanefjeld and by-product revenues are expected to provide Kvanefjeld with a highly competitive cost structure, which would give it a significant economic advantage over rare-earth-only operations," according to Mining Weekly.
"The development regarding uranium policy is, therefore, of major relevance to projected global rare-earth supply, with Greenland positioning to play a key role," the company stated last November.
Another rare earth company that could be positioned to take advantage of Greenland's uranium ban lift is Hudson Resources (TSXV:HUD). The company is developing an anorthosite deposit in West Greenland. According to Hudson, a number of potential high-value REE samples were overlooked in the late 1990s when exploration work initially began, REIN reported in 2012. The six best samples averaged 3 percent TREO — including 1.46 percent neodymium oxide, 0.03 percent europium oxide and 0.23 percent praseodymium oxide.
Mining analyst Rick Mills recently touted Greenland as a jurisdiction conferring certain advantages for mineral explorers, including a stable political environment, easy access to seaborne freight, and a one-stop permitting system, where all permitting is done through one agency, the Bureau of Minerals and Petroleum.
Outside of rare earths, other companies for resource investors to watch in Greenland include:
Nuna Minerals (CPH:NUNA), an exploration company with a gold project that is one-third owned by the Greenland government. The company signed an agreement in 2012 with Korea Resources Corp to explore joint venture opportunities.
North American Nickel (TSXV:NAN), which is diamond drilling its Maniitsoq project, a 70-kilometer belt covering several high-grade nickel-copper sulfide occurrences. The company last week reported high-grade nickel sulfide mineralization in the northern part of the deposit.
London Mining (LSE:LOND), which last week was granted an exploration license by the Greenland government to develop its Isua iron ore project. A 2012 bankable feasibility study said the mine is expected to produce 15 million tonnes a year of iron pellet feed concentrate, based on a 1-billion-tonne resource, which could be shipped year-round from a deep-water port, according to Mining Weekly.
Securities Disclosure: I, Andrew Topf, hold no direct investment interest in any company mentioned in this article.
Related reading:
Rare Earth Mining in Greenland
Greenland Resource Sector Confirms No Favoritism
INN VIDEO: The Opportunities and Challenges of Mining in Greenland