China Forms Major Rare Earth Production Company
The newly founded entity will be the only prospector active in Ganzhou and will be involved in rare earth mining, smelting, processing and trading.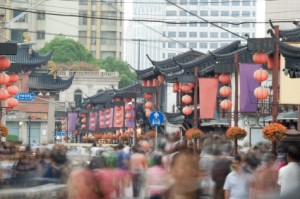 A major rare earth production company has been formed in Jiangxi, China as part of the region's efforts to boost the industry's sustainable development.

State-owned Ganzhou Rare Earth Group Company was founded through the merging of its key subsidiary, Ganzhou Rare Earth Mineral Industry Company, and a number of smaller local companies, including Longnan Wanbao Rare Earth, according to local media sources.
"From now on, Ganzhou will step up efforts to facilitate the merging and restructuring of the rare earth industry," said Liu Jianping, vice mayor of Ganzhou.
Reports note that the newly founded entity will be the only prospector active in Ganzhou and will be involved in rare earth mining, smelting, processing and trading. Last year, sales revenues for the rare earth industry in Ganzhou reached 34 billion yuan (US$5.44 billion), accounting for one-third of the industry's revenues nationwide, according to Ma Rongzhang, secretary general of the China Rare Earth Industry Association.
Investment group sells portion of rare earth stocks
Dacha Strategic Metals (TSXV:DSM), a rare earth investment group, announced the sale of dysprosium oxide worth $5.6 million from its stocks held in South Korea. It also said that effective March 31, 2013 it would delist from the OTCQX exchange in the US while retaining its TSX listing in Canada.
In a press release, Dacha notes that 14,000 kilograms of the oxide were sold, noting that a portion of the proceeds will be used to fund the C$4.85 million the company owes to former executives and consultants. In November last year, the group agreed to a reconstitution of its slate of nominees for election to its board of directors.
The company added that as part of its ongoing strategic review, it will continue to evaluate its inventory position and may make future purchases or sales of rare earth metals depending upon market conditions.
"Dacha has been reviewing its opportunities and prospects to create shareholder value from both its existing metals inventories and its rare earth metals business going forward. That review, which is continuing, also includes an assessment of Dacha's overall corporate strategy and strategic and other alternatives available to it, all with a view to ensuring that Dacha's actions going forward maximize long-term shareholder value," it said.
Greenland-focused junior decreases cost of flagship project
Greenland Minerals and Energy (ASX:GGG), a junior company focused on delivering a production center for specialty metals, including rare earth elements (REEs), at its Ilimaussaq complex in South Greenland, has decreased the estimated capital cost for its Kvanefjeld project from $1.53 billion to $810 million as it considers a staged development option.
Kvanefjeld, situated within the Ilimaussaq complex, was one of the company's first large-scale deposits to be delineated, and is recognized as one of the world's largest resources of REEs. It is estimated to contain a favorable mix of REEs, including yttrium.
The company is now focusing on a staged development strategy for the project, with initial mine throughput set at 3 million metric tons (MT) per annum, eventually expanding to 6 million MT per annum. The project development will consist of two stages, namely a concentrator stage and a refining stage. The concentrator stage will cost an estimated $450 million while the refinery stage will cost a further $360 million.
The company also confirmed that with the mine and concentrator study component of the feasibility study now completed, it will be able to finalize environmental and social impact assessment studies and apply to the Greenland government for an exploitation license. Construction is set to begin in 2015, with first production scheduled for 2017.
Market round-up
China's rare earth prices continued to soften this week amid a lack of purchasing. Consumers told Metal-Pages that they are willing to wait for lower prices given that downstream industries, such as magnetic materials and fluorescent powder, remain lackluster, with weakening prices expected in the short term.
Prices for light rare earths and some heavies, including dysprosium and gadolinium, edged down this week, but prices for fluorescent powder, such as europium, terbium and yttrium, were unchanged. Producers are reportedly struggling with lower prices owing to high production costs, with some industry sources stating that a fall in prices is "inevitable" as the market battles with a surplus of supply and limited demand from downstream industries on the spot market.
Traders confirmed that 99-percent praseodymium-neodymium metal is being offered at $61,984 per MT, while the Chinese 99-percent praseodymium oxide market remains sluggish, with consumers choosing to remain on the sidelines.
Current prices for dysprosium oxide 99 percent dropped slightly, with minimal business reported on the sport market. Prices for dysprosium oxide 99 percent are being recorded at $314 per kilogram, down from $330 per kilogram last week.
China's europium oxide prices fell amid weak demand, with sources indicating that prices may continue to weaken in the short term. Current prices for europium oxide 99.9 percent are $781 per kilogram, down from $822 per kilogram last week.
Company news
Pele Mountain Resources (TSXV:GEM) announced that it has retained Roscoe Postle Associates to prepare an update to the NI 43-101 mineral resource estimate for its Eco Ridge Mine rare earth and uranium project in Elliot Lake, Ontario.
Pele has completed a positive preliminary economic assessment for Eco Ridge that demonstrates its potential to become a profitable producer of rare earth oxides and uranium oxide, according to a press release.
The updated resource estimate is expected this quarter and will include recently drilled areas of higher-grade and thicker mineralization to the northwest of the current Resource Wireframe.
Namibia Rare Earths (TSX:NRE,OTCQX:NMREF) received a preliminary metallurgical report confirming that a xenotime concentrate can be produced from the fine-grained mineralization at its Lofdal rare earth project in Northwestern Namibia. In addition, thorium can be removed from concentrates on site.
The report confirms that a "concentrate grade of 8.39% TREO with 96.1% heavy rare earth enrichment was produced from a representative sample of the high grade mineralization with a head grade of 1.37% TREO and achieved an overall recovery of 64.7%." Concentrates were also produced from sorted product and from fines.
Don Burton, president of Namibia Rare Earths, stated, "[t]hese preliminary results from Mintek indicate that we will be able to produce valuable concentrates from Lofdal that are extremely enriched in heavy rare earths, most notably in dysprosium, yttrium, terbium and europium. We have also determined that the removal of thorium can be achieved at site using conventional leaching techniques."
Securities Disclosure: I, Adam Currie, hold no direct investment interest in any company mentioned in this article.
Related reading: 
Rare Earth Mining in Greenland
Greenland Resource Sector Confirms no Favoritism
INN VIDEO: The Opportunities and Challenges of Mining in Greenland