In terms of rare earths, cerium is certainly oversupplied. However, the US Department of Energy's Critical Materials Institute is aiming to change the metal's fortune by finding new uses for the material.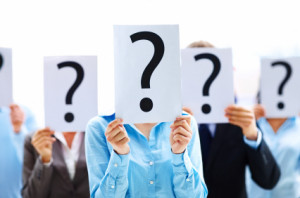 In terms of rare earths, cerium is certainly oversupplied. Ryan Castilloux of Adamas Intelligence has even suggested it might be best for companies to treat cerium as a waste product since the the metal's low price "does not warrant the cost of separation and purification."
However, the US Department of Energy's Critical Materials Institute is aiming to change the metal's fortune.
According to a report from Machine Design, the institute is aiming to find different uses for more common rare earths such as cerium in order to add value and help optimize mining operations. One such idea involves improving the nylon production process by using cerium and palladium to catalyze a conversion process for cyclohexanone, a key pre-cursor when producing nylon.
It's an interesting idea, but as Castilloux noted, it's still in the early stages of development, so it's hard to say what effect the process might have on the market for cerium.
"In the near term, it's unlikely to have any major effect [on the market]," he said. "So far the process has only been optimized and demonstrated at lab scale. The next step, according the developers, is to scale up and reoptimize the process for larger output, and adapt the process to function continuously rather than just in batches."
That focus is important, said Castilloux, since it will help mitigate any major capital investments from existing manufacturers. "This means that the economic benefits of the process (increased energy efficiency, reduced hydrogen consumption) will not be negated by hefty upfront capital costs and increases the likelihood that the new process will be widely adopted if demonstrably as efficient and effective at commercial scale," he suggested.
Still, when asked whether adoption of the process could actually help push the cerium price up, Castilloux wasn't too optimistic. "Given the abundance of cerium sitting in stockpiles globally and the early stage of this innovation, it's highly unlikely that commercial adoption of this process will have any impact on cerium prices in the near term (pre-2020)," he said.
Castilloux suggested instead that the new process may have more potential to improve the gloomy outlook for cerium demand in combination with other prospective uses for the rare earth. Interestingly, he pointed out that the use of lead-based PVC stabilizers is being phased out in China, creating an opportunity for cerium- and lanthanum-based stabilizers to gain market share.
However, he also noted that while those stabilizers have "demonstrable economic upsides at lab scale," they're still currently in the early stages of development and their use "has still not been widely proven to be beneficial or feasible at commercial levels."
For now, Castilloux is holding to his opinion that cerium should still be stockpiled or treated as a waste product. "Even if the emerging end uses discussed herein boost cerium demand in the near term, it will take years, or even a decade or more, to digest the existing inventories of cerium accumulated in China and elsewhere," he stated.
To be sure, the ideas of using the rare earth in nylon production and in PVC stabilizers are still very new. However, given the size of those markets, Castilloux believes that developments in those areas could be worth keeping an eye on.
"[I]t's worth bearing in mind that the global markets for nylon and PVC stabilizers are vast in terms of production levels, thus have the ability to rapidly amplify cerium demand should the emerging end uses discussed become the new go-to standards in the coming years," he said.
Securities Disclosure: I, Teresa Matich, hold no direct investment interest in any company mentioned in this article.
Related reading: