An End in Sight for Chinese Dominance over Rare Earths
Companies are looking to develop electric motors with a reduced percentage of rare earth oxides, after a turbulent market sparked by Chinese trading policy destabilized the market and influenced prices. Also the massive investments in new rare earth mines worldwide will provide non-Chinese REE's to fill in supply gaps.
By Michael Montgomery—Exclusive to Rare Earth Investing News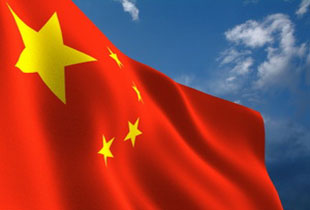 The cutbacks to mining and export quotas in China is well documented as has affected the market so drastically that rare earth elements were one of the biggest stories in the commodities world in 2010. Lawmakers scrambled to provide loan guarantees to rare earth companies in the US like Molycorp. There were rumors World Trade Organization trade disputes, and a politically charged showdown between Japan and China.
China has benefited from this supercharged market through skyrocketing prices and increased tariffs. However, the volatility and risk associated with the rare earth market may also have unintended consequences for China, mainly the desire of high tech manufactures looking for alternatives to REE's. When coupled with the increase of upstart mining firms filling in the supply gaps in the future, the era of China's rare earth dominance may be coming to an end.
While alternatives to REE's in numerous high tech products are mainly in the developmental phase, many companies are looking to reduce the use of the elements in their products. Continental AG, a German auto parts manufacturer, and Toyota have started developing electric motors for its hybrid vehicles based on ferrous magnets. However, Toyota isn't moving away from rare earths too quickly, as they announced a rare earth processing plant underway in India.
Wind turbine manufacturer General Electric has also stated a desire to produce turbines with a highly reduced percentage of rare earths such as neodymium. GE "is working on a project partly funded by the U.S. Department of Energy that aims to reduce the amount of rare earths in its electricity-generating wind turbines by up to 80 percent," reported Scott Malone, for Reuters. The move away from REE's in electric motors is a huge demand side reduction that could equalize the supply shortages.
The strategy of enticing manufacturing companies that use rare earths to produce their products in China may also backfire due to the policies of the Chinese government. Not only have many of these manufacturing firms incurred costs in developing current production facilities, but the "lax intellectual-property protections will continue to discourage production in China," stated Joesph Sternburg, for The Wall Street Journal. China was hoping to entice companies to avoid export quotas by moving facilities to China, along with higher paying jobs.
The increase in mining activities in the market is also an equalizing factor in terms of the supply/demand fundamentals. Molycorp (NYSE:MCP) is working towards full production on their Mt. Pass mine, which is slated to produce new oxides in 2012. They also have loans from the US federal government, as well as a partner in Hitachi Metals Ltd. for their "mine to magnets" strategy. There is something to look out for on this stock next week; on Jan. 25th Molycorp insiders are allowed to sell shares from the company's IPO for the first time, which may affect share price from share holders potentially seeking profit taking.
Lynas Corporation Ltd. (ASX:LYC) of Australia will start producing on its Mt. Weld deposit in the third quarter of this year. The company is hoping to produce 11,000 tonnes of rare earth oxides in the first year of production, at a nearly $80 per Kg average composition price.
Great Western Minerals (TSXV:GWG) has partnered with Rare Earth Extraction Company's Steenkampskraal Mine in South Africa, and has an agreement to purchase 100 percent of its output, and is currently purchasing all of Rareco's shares. Great Western also has four rare earth projects in North America, as well as a processing plant in the US, under the subsidiary Great Western Technology. The acquisition of the mine, as well as owning its own processing facility, puts Great Western in a good position to profit off of the rare earth frenzy.
Stans Energy Corp's (TSXV:RUU) main deposit Kutessay II is in Kyrgyzstan. The company just announced that it will "purchase 100% of KCMP's Rare Earth (RE) processing complex, including a private rail terminal, for a total of $5,500,000 USD," according to the press release. The mine once supplied 80 percent of the former Soviet Union's rare earth needs until in closed in 1991. The addition of these facilities to process and ship REE's from their mine is a major step forward for the company.
There are some factors that will reduce China's dominance over the rare earth market. While they may not heavily affect the market in the coming year, the reduction of power is something to plan for in the long run. Chinese President Hu Jintao is meeting with President Obama this week to discuss the economic ties between the two nations. Senator Chuck Schumer, who has been vocal about the valuation of the Yuan, is also hoping that the Obama administration sparks a discussion about the Asian nation's "hoarding its reserves of rare-earth metals, making life difficult for a range of manufacturers," stated Gerald Seib, for The Wall Street Journal. Whether the rare earth conversation occurs between the two leaders is up in the air, but is something to look for this week.