6 Top Canadian Mining Companies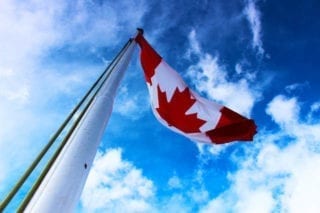 What are the largest Canadian mining companies? Where are their projects located and how have they performed year-to-date? Read on to find out.
Canada was the number-one country for mining exploration last year, according to PwC's Mine 2017 report. Australia came in second place, and while the US saw the sharpest decline in exploration in 2016 it still came in third.
The news is unsurprising given that Canadian stock exchanges continue to lead global mining markets. PwC notes that data from TMX Group (TSX:X) and S&P Global Market Intelligence shows that in 2016 over half of global mining financings were raised through the TSX and TSXV.
Interestingly, despite its dominance, the top mining company in the world by market cap is not Canadian. Australia- and London-based BHP Billiton (ASX:BHP,LSE:BLT,NYSE:BHP) is at the top of PwC's list of the top 40 mining companies in the world by market cap, and Chinese companies have the largest presence on the list. Canada is in second place, and in total six Canadian mining companies made the list. Let's take a closer look at the largest Canadian mining companies and their global operations.

Top Canadian mining companies by market cap
All market cap and share price data was accurate as of July 12, 2017.
1. Barrick Gold (TSX:ABX,NYSE:ABX)
Market cap: C$23.84 billion
Barrick Gold has five core mines in the Americas, plus five gold projects in the US, Canada, Australia and Papua New Guinea. The company has three copper operations in Zambia, Chile and Saudi Arabia.
PwC notes that Barrick is taking a lead role in adopting new mining technologies. In 2016, the company announced plans to work with Cisco Systems (NASDAQ:CSCO) to embed digital technology throughout its Cortez mine in Nevada.
"In so doing, we will make ourselves into a leading twenty-first century company — enhancing productivity and efficiency at our mines, and improving decision-making and performance across every area of our business," John L. Thornton, Barrick's executive chairman, said at the time.
The company's share price is down 6.1 percent year-to-date on the TSX, at $20.18. Barrick was 16th on PwC's top mining companies list in 2015, and bumped up to 11th place in 2016.
2. Potash Corporation of Saskatchewan (TSX:POT,NYSE:POT)
Market cap: C$18.4 billion
PotashCorp is set to become a global agricultural giant after it completes a merger with Agrium (TSX:AGU,NYSE:AGU). The deal is expected to close in Q3, and will create a company called Nutrien. PotashCorp currently has five mines in Saskatchewan and one in New Brunswick. The firm also owns three nitrogen production facilities in the US.
The Bank of Canada's 0.75-percent interest rate increase on July 12 is expected to generate more investment in companies focused on materials, including potash, says Bloomberg. Copper and gold stocks may also perform well on the back of the hike.
PotashCorp's share price is down 10.33 percent year-to-date on the TSX, at $21.78. The firm went from ninth place on PwC's list in 2015 to 13th place in 2016.
3. Goldcorp (TSX:G,NYSE:GG)
Market cap: C$14.51 billion
Goldcorp is another Canadian mining firm that PwC sees as a leader in incorporating new technologies into its operations. In March, the company announced plans to use IBM's (NYSE:IBM) cognitive technology system known as Watson for exploration targeting at its Red Lake, Ontario mine.
Watson will analyze vast amounts of data, including drill reports and geological survey information, to "make the exploration targeting process more efficient, ultimately generating higher yields and creating less environmental impact," said Paul Harbidge, Goldcorp's senior vice president of exploration. He added, "[g]eologists will be able to more accurately determine the next target, enabling our teams to locate undiscovered gold deposits that may have previously required multiple drills to find"
The company has various mining and exploration properties in Canada and the US. Its share price is down 9.63 percent year-to-date on the TSX, at $16.52. Goldcorp went down on PwC's list from 14th place in 2015 to 18th place in 2016.

4. Teck Resources (TSX:TECK.B,NYSE:TECK)
Market cap: C$13.48 billion
Teck Resources has numerous operations in Canada, the US, Peru and Chile. Most recently, at the end of June, the company bought Goldcorp's 21-percent interest in the San Nicolas copper-zinc project; the US$50-million deal is expected to close in Q3.
PwC notes that Teck had one of the largest increases as a percentage of 2015 market cap last year. It came in with the third-largest uptick, behind Anglo American (LSE:AAL) and Fortescue Metals Group (ASX:FMG). Notably, Teck is the only one out of those three companies with "significant exposure" to steelmaking, coal and copper. The other two hold major iron ore assets.
The company's share price is down 2.83 percent year-to-date on the TSX, at $18.90. Teck Resources is new to PwC's top mining companies list, and was ranked 19th in 2016.
5. Agnico Eagle Mines (TSX:AEM,NYSE:AEM)
Market cap: C$13.4 billion
Agnico Eagle Mines is celebrating its 60 anniversary this year. It currently has eight mines in Canada, Finland and Mexico, plus exploration projects in those countries as well as the US and Sweden.
Most recently, the firm signed an Inuit Impact and Benefit Agreement, a step toward gaining the social license from the community. The agreement is connected to the company's Whale Tail gold project, located 50 kilometers northwest of its Meadowbank mine in Nunavut.
The company's share price is up 0.76 percent year-to-date on the TSX, at $56.88. Agnico went up a spot on PwC's list last year, rising from 28th place in 2015 to 27th place in 2016.
6. First Quantum Minerals (TSX:FM,LSE:FQM)
Market cap: C$9.39 billion
First Quantum Minerals received mention from PwC for its "successful debt management strategy," which helped bring the company back onto its top mining companies list.
In the company's Q1 results announcement, Chairman and CEO Philip Pascall said, "the successful initiation and completion of the liability management initiative during the quarter greatly strengthened the Company's financial profile while making it more appropriate for our forthcoming substantial production capacity increase."
First Quantum's Cobra Panama open-pit copper mining project is in the precommissioning stage, and is 50 percent complete with plans to start up in the second half of 2017. Production is expected to ramp up in 2019. The firm already has six operating mines producing mainly copper, nickel, gold and zinc.
The company's share price is down 4.57 percent year-to-date on the TSX, at $12.74. First Quantum was ranked 34th on PwC's list in 2016.
Don't forget to follow us @INN_Resource for real-time news updates!
Securities Disclosure: I, Melissa Shaw, hold no direct investment interest in any company mentioned in this article.