Vanadium Outlook 2021: Strong Chinese Demand Expected, but Uncertainty Remains
Dec. 30, 2020 04:00PM PST
Vanadium Investing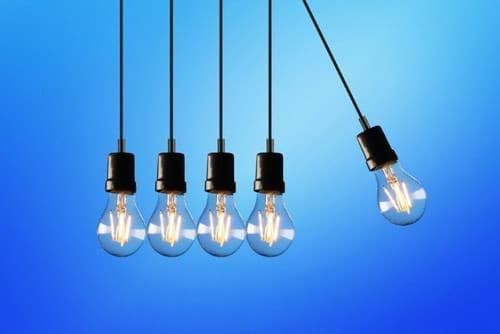 What's ahead for the vanadium space? Read on to see what market watchers see for the vanadium outlook in 2021.
Click here to read the latest vanadium outlook.
Like most metals, vanadium's journey in 2020 was full of uncertainty as the coronavirus pandemic overshadowed any expectations for the market.
But despite COVID-19, fundamentals have been the main driver for vanadium over the past 12 months, with many still betting on a bright future for the battery metal due to its energy storage potential.
As the year comes to an end, what can investors expect for vanadium in 2021? Read on to learn more about vanadium's performance in 2020, as well as what analysts and market watchers had to say about the space and the vanadium outlook for next year.
---
Vanadium trends 2020: COVID-19 hits the world
At the end of 2019, the world wasn't ready to deal with a pandemic, but the coronavirus took center stage in the first quarter when COVID-19 started to spread across the globe.
For Willis Thomas, senior consultant at CRU Group, COVID-19 and the response to it turned many market expectations inside out this year.
"Demand was driven higher than 2019 mainly through the response to the pandemic," he told the Investing News Network (INN). "This was especially true in China, where a strong industrial response to the pandemic helped lift steel production, and therefore vanadium consumption."
The expert said this was supported by a surge in intensity as vanadium replaced niobium in some rebar melts — that's because vanadium stayed relatively low in price against one of its most viable substitutes.
The continued importation of vanadium units into China, a longtime major exporter, also remained a feature of the market this year, Thomas said.
For Erik Sardain, principal consultant at Roskill, by and large the vanadium market performed in line with expectations in 2020.
"The key feature of the year has been the desynchronization between China and the rest of the world, with China's 'first-in, first-out' position in the pandemic allowing it to power ahead with its stimulus program," he told INN.
A strong infrastructure-focused economic rebound in China translated into record steel production, while the rest of the world is likely to post a double-digit year-on-year decline, Sardain explained.
"The vanadium market followed this direction, and because of this dichotomy, a price premium widened in China, attracting material from the rest of the world," he added. China, traditionally a net exporter, became a net vanadium pentoxide importer in 2020.
Sardain said the main surprise in the vanadium market came from the endless lockdowns in the rest of the world. "I was expecting a rebound in H2 2020, which would have translated into higher steel consumption/production in the rest of the world and a market rebalancing," he added.
Roskill expects to see an 8 percent year-on-year increase in vanadium demand in 2020, with demand in China supported by record steel production, ongoing implementation of new rebar standards and some switch back from ferroniobium.
Vanadium outlook 2021: Supply, demand and prices
Following an uncertain 2020, economic stimulus packages and the overall economic recovery could be good news for vanadium next year.
Looking at what's expected for demand in China, Sardain said it should remain strong, especially in the first half of 2021 as the country's infrastructure focus continues.
"Although steel production is likely to break another record in 2021, it is difficult to believe that the year-on-year increase will be of the same magnitude as in 2020," he said. "A vanadium demand increase of 3 to 5 percent is the base case, but it comes with a lot of uncertainty."
CRU's Thomas is expecting continued demand growth from rebar, as volume and vanadium intensity should support both domestic production and a continued flow of imported vanadium units for China.
For the rest of the world, he said economic stimulus could have an impact on demand, though not to the same degree. The reason is that stimulus for drivers of heavy industry, like construction, are not as much of a focus for the pandemic response in the world outside China.
"Greener stimulus packages will likely have some potential demand for vanadium batteries in stationary storage applications, but these batteries are not assured of being the technology chosen," he said.
"More directly, stimulating the European and North American industrial production bases would have a substantial effect on vanadium demand due to the relatively high vanadium intensity in both of these large markets," Thomas added to INN.
Roskill's base-case scenario is also looking at a return to "normal" gradually happening in Q2 2021 and accelerating in H2 2021 with a resynchronization of the global economy.
"Under this scenario, stimulus programs in the US and Europe would drive higher vanadium demand, although more skewed towards H2," Sardain said, adding that uncertainty is still in the cards.
Looking over to supply, Roskill believes it will likely be constrained in 2021.
"In China, steel slag producers run close to capacity while coal stone producers are not incentivized given the low pricing environment," he said. "In the rest of the world, some production increase will come from Largo Resources (TSX:LGO,OTCQX:LGORF) and Bushveld Minerals (LSE:BMN), but in a limited scale."
Roskill is not expecting new projects to kick in before 2023, making the market potentially tight in 2021 and especially 2022, assuming that its demand scenario ― global resynchronization ― happens. That said, some new projects to keep an eye out for include assets from TNG (ASX:TNG) and Australian Vanadium (ASX:AVL), as well as Technology Metals Australia (ASX:TMT).
"The key supply issue is evaluating the upside from China's slag producers," Sardain said. "We assume that the slag producers are running close to full capacity, but it is difficult to evaluate whether they still have flexibility to increase their output."
For Thomas, supply to meet the growth in vanadium demand both this year and next year will have to come from essentially the same supply base as it has been, save some small capacity increases.
"The swing capacity, as it has been for some time, remains stone coal in China, along with the more price-responsive primary mined vanadium players found in Africa and South America," he said.
Thomas continued, "New large projects, for the most part, are not near enough to construction to be likely entrants into the market in 2021. Brownfield entrants are possible, but pricing would need to move higher to incentivize any restarts."
In terms of prices, CRU's Thomas said it would be hard to see much lower prices in the world ex-China for an extended period, as the world ex-China is near the short-term marginal producer price.
According to Roskill's base-case scenario, vanadium prices are at the bottom of the cycle.
"We expect that prices will remain low in Q1 ― possibly increasing moderately if there is some restocking interest ― gain momentum in Q2 and accelerate in H2 2021," Sardain said.
Roskill forecast an average vanadium pentoxide price of US$6 per pound (European prices, nominal) in 2021, increasing to US$6.80 (European prices, nominal) in 2022. "However, as mentioned, the current environment is too uncertain to cast forecasts in stone," Sardain added.
Vanadium outlook 2021: What's ahead
As 2021 kicks off, there are a few factors that investors interested in vanadium should watch.
A key catalyst to watch out for is the battery segment, as vanadium has high potential in energy storage. "Vanadium redox batteries (VRFBs) saw a regain of interest with low vanadium prices," Sardain commented. "Any breakthrough could increase demand significantly and contribute to a tighter market/prices in coming years."
For CRU's Thomas, 2021 will be a competitive year for green investments, and vanadium battery producers are not the only ones with their hands out.
"I think we will learn a lot about the ability of VRFBs, and their producers, to compete against other storage technologies for finite dollars in 2021," he said.
But it is worth remembering that investors should pay attention to global crude steel production, and especially Chinese rebar production.
"Vanadium remains a steel-driven market, and that fact will not change in 2021," Thomas said.
Incremental vanadium supply from oil spent catalysts due to the new International Maritime Organization regulations is another factor to watch, according to Roskill's Sardain.
"We believe that any new supply will take time to materialize as processing bottlenecks will take time to be addressed, but keeping an eye on the news is important for the vanadium market outlook," he explained to INN. "In the longer term, additional volumes from spent catalysts could significantly change the medium-term supply outlook."
Thomas also highlighted aluminum alloying for aerospace applications as a potential catalyst for 2021; it normally represents slightly less than 5 percent of the market and in 2020 was essentially shut down.
"A strong return to market, albeit with significant lag back to the vanadium input, for aircraft production would signal a potential pricing move," he said. "This is (because) replacement vanadium units will be needed for the units now flowing into steel rather than aluminum alloys."
All in all, everyone will be watching how COVID-19 evolves, with the consensus view being that the pandemic will fade over the course of 2021 with vaccine availability and widespread distribution; as a result, that the global economy should recover.
"Should the pandemic continue for longer than expected, the whole economic recovery would be at risk, and 2021 could be similar to 2020," Sardain said. "I believe that, in this case, China would continue its aggressive stimulus policy."
Don't forget to follow us @INN_Resource for real-time news updates!
Securities Disclosure: I, Priscila Barrera, hold no direct investment interest in any company mentioned in this article.
Editorial Disclosure: The Investing News Network does not guarantee the accuracy or thoroughness of the information reported in the interviews it conducts. The opinions expressed in these interviews do not reflect the opinions of the Investing News Network and do not constitute investment advice. All readers are encouraged to perform their own due diligence.
Investing News Network websites or approved third-party tools use cookies. Please refer to the cookie policy for collected data, privacy and GDPR compliance. By continuing to browse the site, you agree to our use of cookies.