Manganese prices have remained weak due to oversupply and weak steel demand. However, emerging technologies demanding manganese may bolster prices going forward.
By Michael Montgomery—Exclusive to Manganese Investing News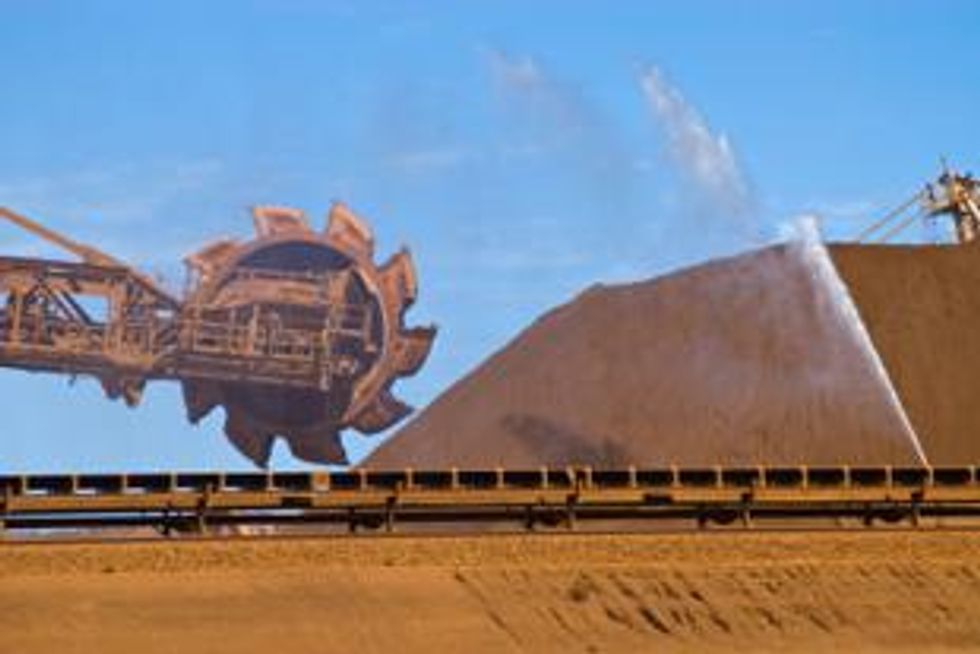 Basic supply and demand fundamentals have kept both manganese flake and silico-manganese prices down since September. China's slowed demand for steel, and the possibility of  new manganese supply coming online from South Africa have weakened the metals's outlook. However, new applications for the manganese have the potential to increase demand in the future.
Chinese manganese market
China has been making an effort at increasing its manganese stockpiles. Metal-Pages reported that port stock levels in China now total 3.75 million tonnes, an increase of 30,000 tonnes or roughly 1 percent in just one week's time.
"The glut of manganese also dictates that there is a glut of iron ore. The Chinese have an oversupply of manganese which has been holding the price down," stated Larry Reaugh, CEO of American Manganese Inc. (TSXV:AMY).
Steel production not only in China, but worldwide, is set to grow which supports manganese prices going forward. The resupply also implies that the future of steel production may continue to improve.
"Iron ore prices have begun to rise again. The Chinese's infrastructure needs are so dramatic that many of these factors are short term," stated Reaugh, adding, "I think you will see the steel industry pick up, there hasn't been much demand in the western markets. Let's face it, China has been driving the market over the last 8 years. I think you will see more strength in the iron ore market, more steel production."
As reported last month, manganese supply in China has decreased due to low grade ore; leading to the possibility that it may soon become uneconomical to produce. Low prices have also forced producers to halt production of silico-manganese.
"A price of RMB 8,150/tonne for silico-manganese 65/17 grade is too low….we plan to stop silico-manganese production as prices are so weak," stated an Inner Mongolia on Metal-Pages.
These factors may support manganese prices going forward as domestically produced manganese in China decreases and demand for the metal in relation to steel production improves.
New markets for manganese
New and developing technologies have created new markets form manganese, particularly electrolytic manganese (MnO2), which can help bolster the metal in the future. Lithium-manganese batteries, already in use in vehicles such as the Chevy Volt, and the Nissan Leaf, have provided an exciting new market for the metal.
With the discovery of a new process using nanotechnology, performance of manganese-based super conductors can be dramatically inproved. The researchers at Stanford University have wrapped a graphene and manganese cathode with 'conductive wrapping' that boosts the ability to store a charge by 20-45 percent. This advancement may trickle down to consumer applications; however, the researchers are looking towards large scale energy storage.
"The hybrid electrode system we developed in this work shows promise for large-scale energy storage applications," stated research team member Guihua Yu, adding, "both graphene and MnO2 are attractive electrode materials given that both carbon and manganese are cheap and abundant. From the processing point of view, our coating method is solution-based and easy to scale up."
Researchers for the Department of Energy at the Ames Laboratory are studying electrolytic manganese as a replacement for rare earth elements in magnets.
"The rare earth squeeze has made companies go full bore looking for alternatives, and manganese has been found to be one of the more diversified metals out there as an alternative. Researchers are looking to manganese to replace rare earths in magnets, and may even be stronger," stated Reaugh.
The Ames Laboratory released information on their developments using manganese in magnet technology that "hold the potential to double the magnetic strength relative to current magnets while using raw materials that are inexpensive and abundant."
These new technologies have the potential to dramatically increase the demand for manganese while decreasing the negative effects of fossil fuel energy use, something most people will agree may be the future of the world's transportation and energy needs.
Featured
Investing News Network websites or approved third-party tools use cookies. Please refer to the cookie policy for collected data, privacy and GDPR compliance. By continuing to browse the site, you agree to our use of cookies.