Manganese Outlook 2017: Better Times Ahead?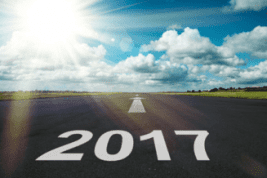 The manganese industry has struggled in recent years, could 2017 be a sign of better times to come?
At the end of 2015, the manganese outlook for 2016 wasn't very hopeful due to its significant price drop.
The steelmaking metal surprised producers in the industry in 2016 when manganese ore reached $9 per dmtu after its price tanked to multi-year lows just a year prior.
While the manganese ore price dropped slightly in the first week of 2016, Metal Bulletin notes it "never returned to those lows," and instead continued on its upward trend to March. While the price fluctuated for much of the year, later on they reached levels where miners could afford other transporting and shipping options.
That said, Metal Bulletin suggested the price rally ended in December, but some were of the view it was a price "correction, not a crash."
In terms of the manganese alloy market, the publication notes that for the first 10 months of the year, its price didn't react–not until late October.
Indeed, the manganese price appeared to stabilize late in 2016, which bodes well for a prosperous 2017.

Manganese outlook 2017: a better year?
Looking ahead, 2017 looks to be an exciting year for the manganese sector.
For starters, Malaysia is poised to become a big play in terms of manganese ferroalloy production. According to the CRU Group, by the end of 2017, the Samalju Industrial Park will have the capacity for as much as 290,000 tons per year of silico-manganese and 260,000 tons per year of high-carbon ferromanganese.
In terms of price, Metal Bulletin notes that "manganese ore participants are cautiously optimistic that prices will hold at today's levels in 2017," which indeed appears to be the case.
On January 9, manganese prices dropped on on weak Chinese demand.
As per Metal Bulletin, manganese ore was roughly $7.79 per dmtu–which was down 13.5 percent week-on-week and its lowest level since October 2016. Benchmark manganese ore prices were roughly $6.76 per dmtu, a drop of 8.4 percent from the previous week.
Still–the outlook is hopeful despite the setback (which was expected in part due to the Chinese New Year). Metal Bulletin further notes that manganese alloy market participants believe the prices will hold, and "the extent of the ore price rally has yet to be priced in, meaning fresh material will carry even higher costs, resulting in further price rises."
While the new year is still fresh, there is indeed plenty of time for manganese prices to rise–as they are expected–which should bring some comfort to investors.
Don't forget to follow us @INN_Resource for real-time news updates.
Securities Disclosure: I, Jocelyn Aspa, hold no direct investment interest in any company mentioned in this article.