After market close on Monday, Lithium Americas announced that it is now in talks to to develop its Cauchari-Olaroz project with Korean Steelmaker POSCO – likely using the latter's proprietary lithium extraction process.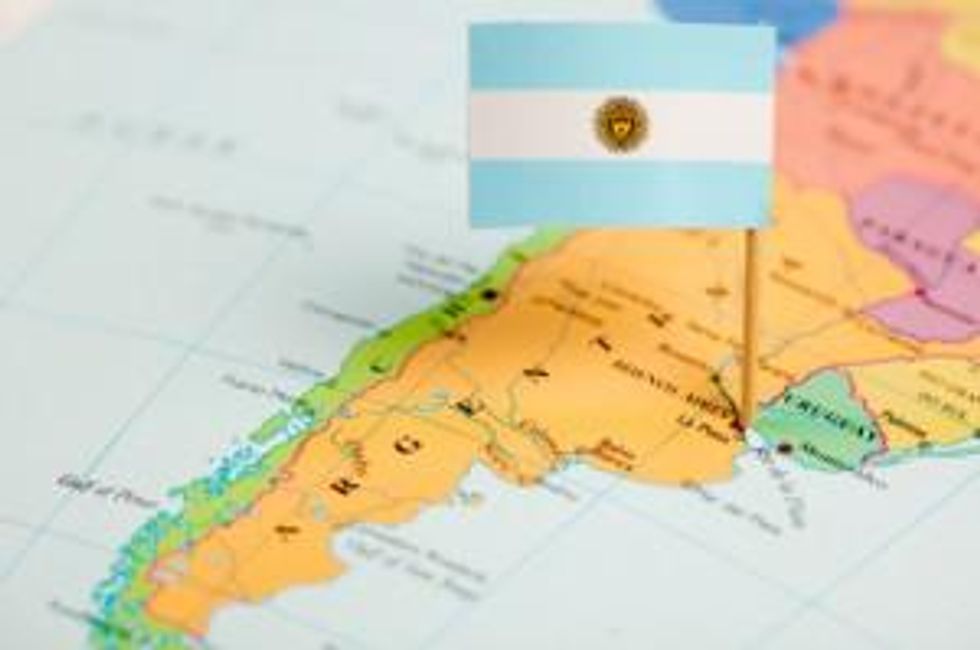 After market close on Monday, Lithium Americas (TSX:LAC) announced that it is now in talks to to develop its Cauchari-Olaroz project with Korean Steelmaker POSCO – likely with the help of the latter's proprietary lithium extraction process.
The companies expect to complete a heads of agreement (HOA) soon that will outline conditions for a new joint venture company. Full terms of the agreement have not been yet negotiated, but Lithium Americas' release states that it expects the new company to use POSCO's proprietary process with brine from its Cauchari-Olaroz salar properties.
"Over the past year working closely with the POSCO team, we have witnessed first-hand the commitment and creativity of the POSCO scientists, engineers and technicians to perfect this industry transformative processing technology," said Lithium Americas CEO, John Kanellitsas. "We are very pleased and honoured to continue to collaborate with Dr. Chon and his team to commercialize the innovative POSCO process into a profitable business."
POSCO has been working with Lithium Americas to test its process by way of a demonstration plant at the company's Cauchari-Olaroz lithium project in Argentina. Testing on lithium phosphate produced at the demonstration plant has yielded positive results, and was successfully processed into battery grade lithium hydroxide and lithium carbonate in Pohang, Korea.
According to Kanellitsas, both companies now believe the process to be commercially viable based on those results. He noted that at 200 tonnes of capacity, the demonstration plant in Argentina is quite large, and it was unusual for a plant to be cycling smoothly and on a 24 hour continuous basis at that scale.
"Keep in mind that this is the third POSCO plant, with a smaller pilot plants showing earlier success in Chile and Pohang, Korea," he added. "We are now confident that the process will work on a commercial scale, and more importantly, so is POSCO."
Lithium Americas noted that Dr. Uong Chon, a senior VP of POSCO and leader of the lithium project, was quoted in the Korean press as saying that POSCO's process needed only 8 hours to achieve 90 percent recovery rates from lithium brines.
That's in stark contrast to the current evaporation pond process, which can take 12 to 18 months. Recovery rates for such ponds can be less than 50 percent.
It's no surprise then, that the industry has been watching POSCO and other players developing innovative lithium technologies very closely. While evaporation broke the mould by allowing companies to source lithium from brines as well as hard rock back in the 90's, analysts s have suggested that another technological jump-start is needed.
To be sure, it seems as if that change could be on the horizon. Lithium Americas and POSCO are contemplating a commercial plant that could produce 20,000 tonnes per year of lithium carbonate equivalent in its initial phase, and construction at the plant could begin later this year.
For Jon Hykawy of Stormcrow Capital, the announcement was interesting not just for Lithium Americas, but for the lithium sector as a whole.
"The speed of production of this new process is impressive, and helps future-proof the lithium industry against significant weather events that could upset production of lithium using solar evaporation," he said. "But it also appears that the POSCO technology is inexpensive, both from the point of view of capital and operational expenditure. Everyone should have read the POSCO patents by now, but I'm looking forward to learning more about the economics of the process as we see additional data from the pilot plant operations conducted by Lithium Americas and POSCO."
Chris Berry, president of House Mountain Partners and co-editor of the Disruptive Discoveries Journal, agreed that cost was a key consideration. "While many in the lithium industry are comfortable with the thesis of rising lithium carbonate and lithium hydroxide prices, managing costs still remains the most important factor in my opinion," he said. "If you want to make your mark in the lithium oligopoly, you need to meet or beat the major producers on cost."
Similarly, he also stated that the news is a positive development that goes beyond Lithium Americas. "This technology offers the opportunity to lower both the capital and operating expenditures through higher recovery rates and an overall smaller environmental footprint," he said. "While the details of the HOA are still being worked out,  any sort of a formal agreement between POSCO and LAC is a positive development not just for the companies, but the entire industry."
Of course, there are still plenty of details to work out. As Lithium Americas noted, much of the agreement with POSCO has yet to be negotiated, and Kanellitsas said that the company is still analyzing operating costs.
Still, in line with Hykawy's comments, the CEO stated that Lithium Americas "would expect, of course, to be competitive with other brine producers," adding that both companies have "agreed on many of the basic conditions" that will define the HOA.
"We are both aligned in our interests to begin construction in Jujuy, Argentina, so finalizing the HOA is our top priority," he said.
Certainly, its an exciting development and certainly a change that bodes well for Lithium Americas. The company's feasibility study for Cauchari-Olaroz is based on traditional extraction methods, and it has noted that the project could certainly stand to be improved should POSCOs process be more economic.
At close of day on Monday, shares of Lithium Americas were up 3.45 percent to $0.30 on less than half the company's average daily trading volume.
Securities Disclosure: I, Teresa Matich, hold no direct investment interest in any company mentioned in this article. 
Related reading:
Lithium Americas Up 16 Percent on Positive POSCO Plant Performance
Investing News Network websites or approved third-party tools use cookies. Please refer to the  cookie policy for collected data, privacy and GDPR compliance. By continuing to browse the site, you agree to our use of cookies.