The high cost of lithium batteries has become the subject of a series of lawsuits targeting high-profile Japanese and Korean battery manufacturers.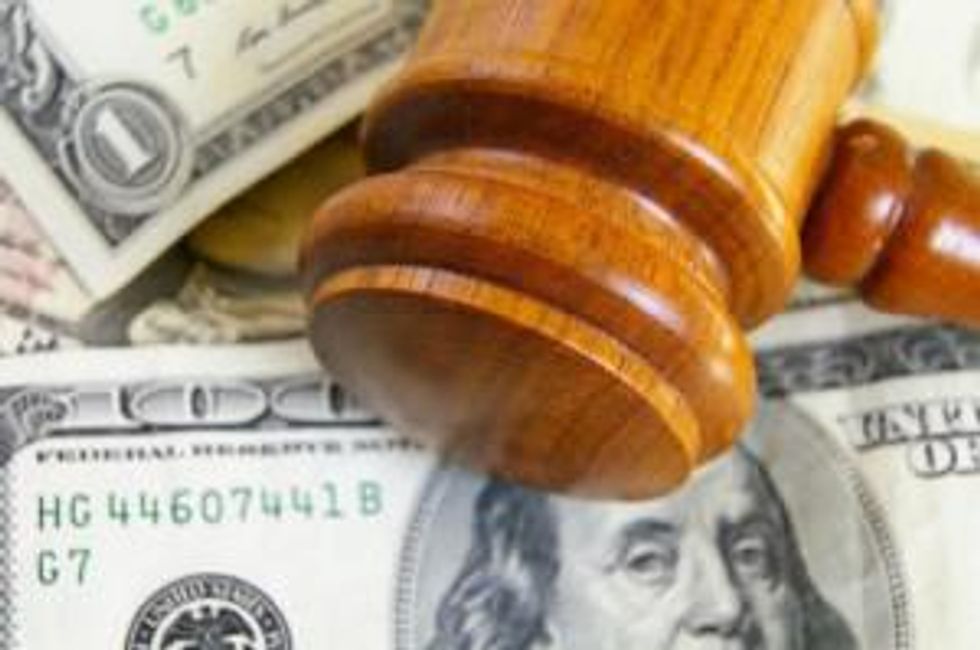 The high cost of batteries has been the prime criticism against calls for electric vehicles (EVs) to replace conventional petrol-powered vehicles on the world's roadways. Presently, car buyers pay a $10,000 to $20,000 premium for EVs over conventional gas vehicles, largely due to the cost of lithium batteries. This costly premium has hindered EV sales and cast doubt on the future of long-term demand.

The results of a 2011 Pike Research poll show that 40 percent of respondents would be "extremely or very interested in purchasing [a highway-capable plug-in electric vehicle] assuming the price were right." The study points out that "price sensitivity is an issue that continues to loom over the [EV] industry, as survey participants' willingness to pay was much lower than the prices currently planned by automakers."
In recent weeks, the high cost of lithium batteries has become the subject of a series of lawsuits targeting high-profile Japanese and Korean battery manufacturers, including Panasonic (NYSE:PC,TSE:6752), LG (NYSE:LPL), Sony (NYSE:SNE,TSE:6758), Samsung (LSE:BC94), Sanyo and Hitachi (TSE:6501), which together control the majority of the global battery market. In 2011, the worldwide market for batteries was reportedly worth $14 billion and is expected to total $16 billion for 2012.
While the class-action lawsuit brought against failing lithium battery maker A123 Systems (OTC Pink:AONEQ) has dominated battery investment news headlines of late, as of October 23 of this year a total of 10 lawsuits against the world's leading battery manufacturers had been filed in US courts, according to a report in the New Jersey Law Journal. The lawsuits allege that over the past decade the companies and their American subsidiaries have actively conspired in a price-fixing scheme that has resulted in consumers paying much more than they should for lithium batteries and the electronic devices they power, such as laptops, cell phones and digital cameras.
The plaintiffs claim that the price-fixing scheme first began in late 2001 or early 2002 following a nearly 50-percent drop in lithium-ion battery prices brought about by new competition entering the market. The dramatic price slide allegedly drove the world's leading battery manufacturers to enter into a price-fixing agreement that led to an almost 66 percent drop in battery production. The plaintiffs believe this scheme is responsible for the dramatic rise in battery prices seen over the past 10 years.
The allegations aren't far-fetched. Electronics companies have been the subject of several price-fixing investigations conducted by the United States and the European Union in recent years. For example, in December 2011, eight LCD panel manufacturers, including LG, Sharp (TSE:6753) and Samsung, agreed to pay a combined $388 million settlement after being found guilty of price fixing, which drove up purchase prices on screens and the products containing them from 1999 to 2006. The litigation was first brought to court in 2007 following an investigation by the US Justice Department.
The plaintiffs in the current lawsuits "assert the alleged battery price-fixing scheme has similar features: a highly concentrated market, controlled by Asian corporations; pricing pressure exerted by equipment manufacturers; rapid commoditization of new technology; and pricing behavior inconsistent with a competitive market," wrote the New Jersey Law Journal's Mary Pat Gallagher.
Although the lawsuits center on the personal electronics industry, news of the pending litigation has sparked discussion among EV market watchers, including Digital Trends' Jacob Joseph, who pointed out that "[b]reaking up a potential price-fixing racket in lithium-ion batteries could be a significant development for EVs … [p]rices have been predicted to fall for lithium-ion EV batteries over the next decade, but with sales of EVs falling well short of the high expectations of just two years ago and automakers rethinking their EV strategies, a decade from now might already be too late to save the EV. Should these suits trigger a worldwide drop in lithium-ion battery prices, the potential is there for an EV market which is competitive with standard gasoline-powered cars."
Any improvements in the medium- to long-term demand picture for electric vehicles bodes well for overall demand in the lithium market, making the outcome of these class action lawsuits something lithium resource companies and their investors will want to track. Lithium Investing News will continue to follow developments as well, so stay tuned for updates.
Securities Disclosure: I, Melissa Pistilli, hold no direct investment interest in any company or commodity mentioned in this article.
Investing News Network websites or approved third-party tools use cookies. Please refer to the  cookie policy for collected data, privacy and GDPR compliance. By continuing to browse the site, you agree to our use of cookies.