Consumer goods manufacturers and industrial companies appear to be showing interest in securing strategic partnerships directly with lithium exploration and development companies.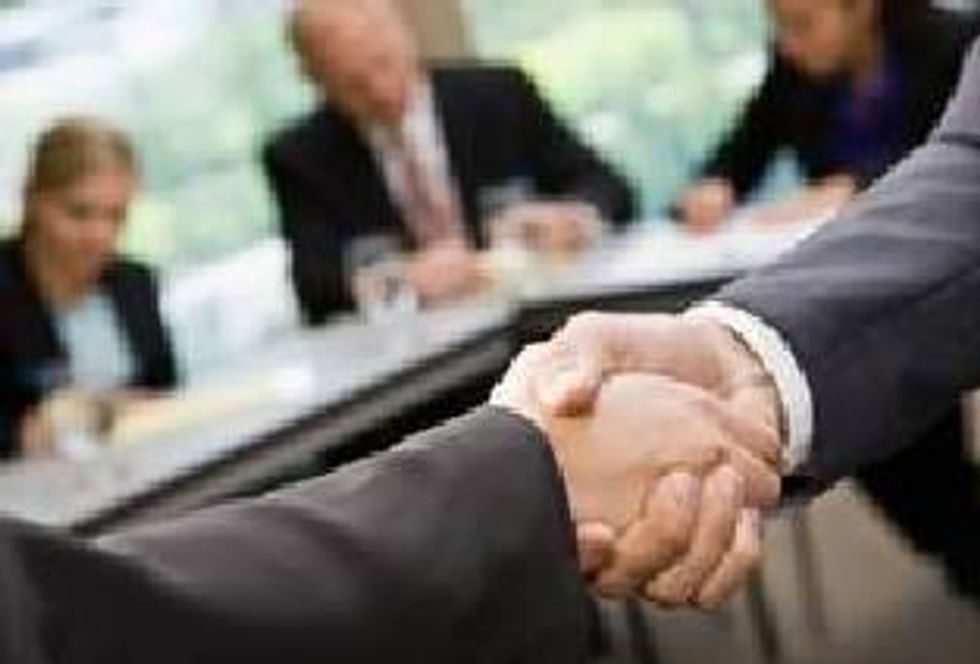 By Dave Brown – Exclusive to Lithium Investing News
Lithium exploration and development companies have been actively engaged lately in obtaining partners from battery manufacturers, consumer electronics companies and industrial conglomerates to source critical reserves.  These commercial endeavors can involve off-take arrangements providing capital financing. Upon successful cost effective production this should secure customer demand for the new lithium producers.  Within the current context of a resource constrained global economy, the competition for relatively low cost supplies will continue to be increasingly important.
Securing supply
Consumer goods manufacturers and industrial companies appear to be showing interest in securing strategic partnerships directly with rare earth metals and lithium exploration and development companies. In a shift from the traditional industrial production modes of specialization, several joint ventures and emerging trends in backward integration have appeared to be gaining some interest.
With China dominating 97 percent of the world's rare earth production and imposing export quotas in recent months, a global rush to find alternative sources for the elements is generating a widespread concern. An economic interdependence of nations and companies across classification sectors is also of special importance and has been creating interesting opportunities which may be worth noting and observing for all resource investors.
Historically, companies and industries have made strongest returns on capital by focusing organizational development efforts and capital in increasingly narrow arenas. Lately this thesis is being challenged by some joint ventures that involve technology and automotive manufacturing companies pairing with resource developers and producers.
Resource developments of note
Earlier this month, Lynas Corp. (ASX:LYC) announced that it will align its interests with Siemens (NYSE:SI) in a joint venture that will help the German technology giant secure a long-term source of supply-constrained rare earth elements, coveted for their use in hybrid car engines, smartphones, tablets and other modern technologies. The two companies have signed a letter of intent to form a joint venture, of which Siemens will own 55 percent, that will specialize in the production of high-powered rare earth magnets used in energy efficient engines and wind turbines.
Hyundai Motor (SEO: 005380), Korea's largest automobile manufacturer, proposed a regulatory filing change in its articles of incorporation to "secure resources for the development of eco-friendly vehicles" in February. A spokesperson indicated in a Reuters interview that "We will make efforts to vigorously secure rare earths and other rare resources used in cars." The company demonstrated its technological capabilities during the same time frame at the Toronto Auto Show.
A Toyota Motor Corp (NYSE:TM) affiliate reached an agreement in the early part of this year with Australian lithium producer and exploration company Orocobre Limited (ASX:ORE) (TSX:ORL), to develop a mine in Argentina that could supply raw materials for the production of lithium-ion batteries. The joint venture with Toyota Tsusho Corp., involves the final development and production at the Salar de Olaroz lithium potash project in Argentina's Jujuy Province.
Lithium Americas Corp. (TSX:LAC) is developing an adjoining lithium brine project located on the Cauchari salar. In May of 2010 the company attained a cooperation agreement with Mitsubishi Corporation (PINK:MSBHY) that includes an off-take option entitling Mitsubishi to acquire up to 12.5 percent of the lithium carbonate with the condition that Mitsubishi maintains at a minimum a 4 percent equity interest in Lithium Americas. Last month an automotive business unit of Mitsubishi made headlines by selecting Hawaii to be among the first states to receive the North American-spec production version of the manufacturer's electric vehicle. During the same month Lithium Americas Corp. further secured an off-take agreement with Magna (TSX:MG) which entitles Magna to acquire up to 25 percent lithium production conditional on Magna maintaining a minimum 9.9 percent equity interest.
Last month, Li3 Energy, Inc. (OTC:LIEG), a US-listed and Peruvian-based global exploration company in the lithium and minerals sector issued a press release that it had mutually agreed to extend the expiration date and continue negotiating terms of a formal agreement with POSCO (NYSE:PKX), the world's fourth largest steel manufacturer and  a leading industrial company headquartered in South Korea. POSCO is a leading steel manufacturer in the world with $56 billion in annual revenues. The company invests in numerous global resource development projects and has been actively evaluating and pursuing leading lithium projects globally. Lithium is a key metal used in batteries and storage devices, but is also used to cast steel, in addition to a number of other industrial applications.
Opposing strategy
In an interview with Lithium Investing News, Chritopher Keefe, a spokesperson for the Global Corporate Communications Group at Nissan Motor Co (TYO:7201) (PINK:NSANY) discussed his company's approach as a pioneer in global electric vehicle manufacturing. Mr. Keefe was clear that his company does not expect to duplicate the trend to seek joint partners, "With the possibility of reduced supply in the future, we will work with our suppliers to ensure stable supply, with the following in mind: 1. Use less rare earth materials, 2. Consider importing rare earth metals from various countries and 3. Utilize recycled materials."
Sources of rare earth elements and lithium are critical for the continued supply chain in the manufacturing of essential components for clean energy technologies, electric vehicles and consumer electronics. They are indispensable to many environmental friendly technologies including hybrid motors, wind turbines and photovoltaic panels. The development of new commercial ventures underscores the demand and outlook for this dynamic and rapidly emerging segment of the global economy.
Investing News Network websites or approved third-party tools use cookies. Please refer to the  cookie policy for collected data, privacy and GDPR compliance. By continuing to browse the site, you agree to our use of cookies.