Canada Committing to Electric Vehicle Industry
Canada is demonstrating a commitment to the lithium industry by creating the framework for programs that support electric vehicle initiatives with further support for the potential of recycling of lithium ion batteries.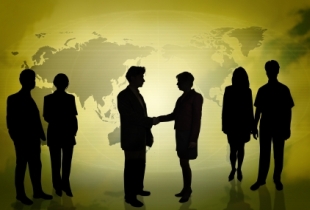 By Dave Brown —Exclusive to Lithium Investing News
Canada is demonstrating a commitment to the lithium industry by creating the framework for programs that support electric vehicle initiatives with further support for the potential of recycling of lithium ion batteries. Earlier this month the Canadian Federal government launched an ecoENERGY Innovation Initiative which will invest $97 million in research, development and demonstration projects for clean energy technologies. The initiative is primarily to advance energy technologies that use energy in a more efficient way by focusing on research, development and demonstration in five vital areas: research and development of electric vehicles; energy efficiency in transportation, buildings, communities and industry; clean electricity and renewables; bioenergy; and unconventional oil and gas.
Federal and provincial program initiatives
At the Manitoba HVDC Research Centre facility, Electrovaya Inc.(TSX:EFL) is expected to work with the University of Manitoba to develop and apply a utility sized stationary battery system using lapsed Electric Vehicle battery packs. The repurposed batteries could be used to store electricity generated by renewable energy systems, such as wind and solar power. The majority of the funding for this project comes from the Federal Government's Clean Energy Fund and Manitoba Hydro.
Bob Brennan, CEO of Manitoba Hydro was encouraged by the prospective lithium ion battery technology which might provide for grid storage application with the additional caveat that, "potential benefits of reducing diesel consumption in our Northern remote communities are very attractive to Manitoba Hydro."
In June Electrovaya announced a deal with Chrysler to provide lithium ion batteries for Town & Country minivans that will be used as demonstration models in the United States. Without disclosing financial details, the company expects to supply batteries for 25 minivans as a demonstration fleet of hybrid vehicles for presentation to municipalities, state governments, universities and energy companies.
Research capacity enhancement
McMaster University in Hamilton, Ontario will be receiving $11.5 million to create an Automotive Resource Centre focused specifically on the research and development of hybrid and electric vehicles. Capital for the project is being funded out of the Federal Economic Development agency for Southern Ontario. The centre is expected to be an 80,000 square foot facility employing about 120 to 150 workers from the public, private, and academic sectors and will provide training opportunities for manufacturing employees.
Manufacturing developments
The provincial government of Ontario will share the costs for creating about 50 jobs at a Dana Holding Corporation (NYSE:DAN) plant which will assemble heat exchangers to be used on batteries in electric vehicles. The provincial government will allocate approximately $2 million with the automotive parts manufacturer responsible for another $40 million to finance the project.
A Green Light Project was given approval last month in Cambridge, with both the federal and provincial governments announcing $70.8 million in funding for Toyota for manufacturing the electric version of its RAV4 sport utility vehicle.
Ray Tanguay, chairman of Toyota Motor Manufacturing Canada indicated his confidence that Toyota, "will lead the way by building a new RAV4 EV (electric version). Being involved with leading-edge technology is a great opportunity to motivate and develop our people. This is an excellent example of Toyota's determination to collaborate with companies with innovative technology."
International comparables
Canada is competing with large policy driven investments from some of the biggest economies in the world. The United States has a vested interest and considerable scale advantage through its Electric Drive Vehicle (EDV) Battery and Component Manufacturing Initiative of the American Recovery and Reinvestment Act of 2009 (ARRA), which has provided approximately $2 billion in federal stimulus partially allocated towards development of United States based advanced battery production.  Earlier last, year China announced a budget of more than $15 billion for electric vehicles.
A new report from Pike Research, "Electric Vehicle Charging Equipment", examines the growing global market for electric vehicle charging equipment and provides market analysis and forecasts for workplace, residential, private and public charge stations. The report estimates that by 2017 more than 1.5 million locations to charge vehicles will be available in the United States, with a total of 7.7 million locations worldwide. The figures do not include standard electric outlets that may be placed near parking spots; only equipment with safety designed features for the electric vehicle industry are considered. Critical industry participants are profiled and detailed charging equipment forecasts, segmented by world region and key countries, extend through 2017.
Securities Disclosure: I, Dave Brown, hold no direct investment interest in any company mentioned in this article.