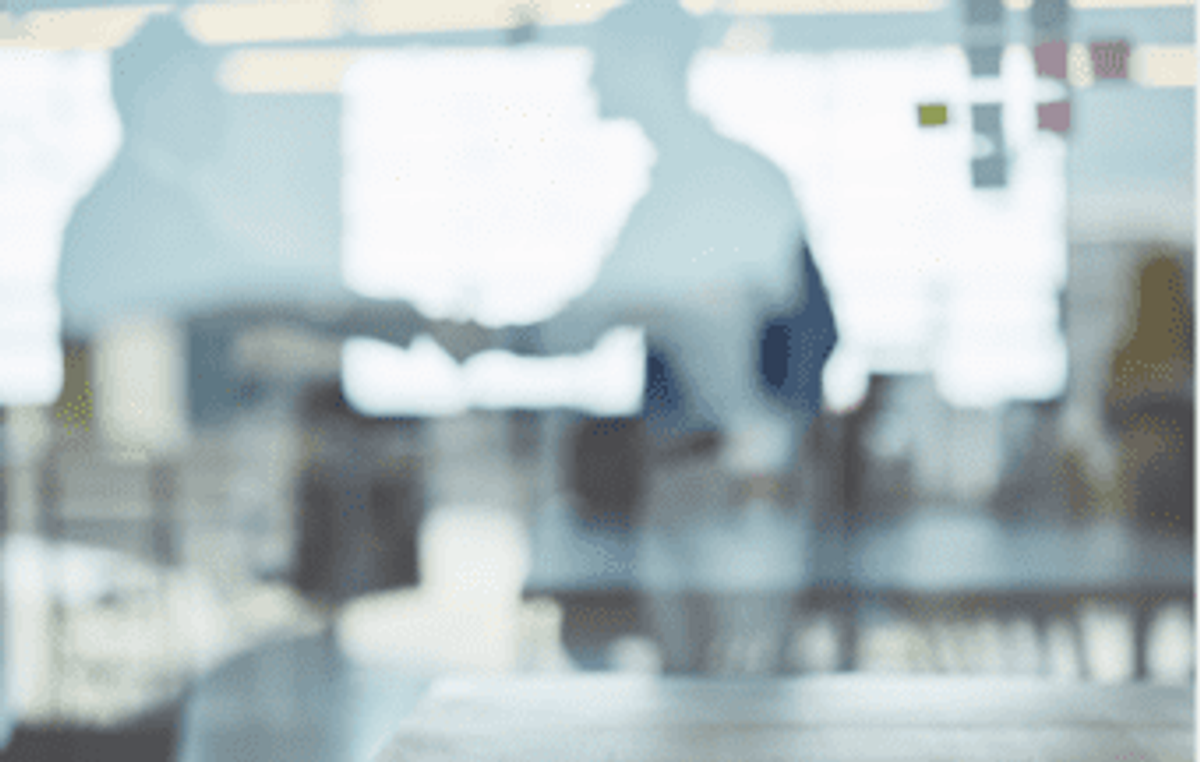 The Investing News Network recently spoke with David Sidoo, president and CEO of Advantage Lithium, about its recent deal made with Orocobre.
Back in late November of 2016, Advantage Lithium (TSXV:AAL) notched a deal with lithium powerhouse Orocobre (TSX:ORL) to acquire a 75 percent in Orocobre's Cauchari project and a 100 percent interest in five other projects.
With lithium demand rapidly growing,  the partnership is indeed an exciting move in the lithium industry.  In Advantage Lithium's press release, its president and CEO David Sidoo commented that the agreement "creates an exploration company in Argentina without peer," further adding that deal will combine its–together with Orocobre's–"technical excellence and ability to raise capital.
As such, the Investing News Network's very own CEO, Nick Smith, recently had the opportunity to discuss the deal with Sidoo, including:
how the deal came together
what investors can expect out of the partnership in 2017
a look at what 2017 is shaping up to look like in the lithium sector, and
what investors should know about the lithium price, among other things.
Below is the transcript of the interview. It has been edited for clarity and brevity.

INN: Congratulations on your deal with Orocobre. How does that deal get put together?DS:
What I did was I engaged my technical team, and we quickly looked at high grading three areas where most of the lithium is produced: that's Bolivia, Chile and Argentina. Argentina produces about 40 percent of the world's lithium. We figured out that from all our due diligence that Orocobre had the best exploration/exploitation assets in the industry, specifically in Argentina.
Once we figured out that they were the target company we wanted to go after, I contacted them and spoke to Richard Seville, Orocobre's CEO. I explained to him who we are, what our goals were, and how we wanted to build his company. He did his due diligence came back to me and said, 
"
your group raises money, has a good technical team and you're not transaction-oriented whereby you actually want to build a company. Those are the kind of people we want to work with."
That's how the discussion started. I think Orocobre was being sought after by many, many, different groups because their assets were so good. I think what they were looking for was a team that could build these assets out, that could raise the money to do it and had the technical expertise to know how. We checked off all those boxes.
The other thing is we're very, very, conscious of shareholders funds. We spend the money in the ground. I think that was important for Orocobre to work with people who are financially capable and also financially responsible.
So, we did a deal where we would put money in the ground that we raised and work together with our technical teams to build the assets out.
INN: What could investors expect to see from this partnership through the first half of 2017?

DS: 
I think first off we're going to finish our drilling program in Clayton Valley, Nevada. We've got three holes in Clayton Valley and they all looked very, very, very, good with strong flow rates and very high grades. We have parts per million. Then we're going to continue finishing that six hole program that we have in Clayton Valley so we'll drill another three holes and continue to develop that resource in Nevada which we think is quite significant now.
Secondly, we're finishing geophysics on some of our assets that we acquired from Orocobre, specifically Cauchari. We have five holes permitted for 2017. We'll start a drill program to delineate that resource by February or March. Those five holes will start to delineate a resource of up to six million tons of lithium carbonate equivalent, and then we'll continue to advance some of the other exploration assets with some geophysical work and some grab samples with our exploration team.
INN: What are you thinking 2017 is going to bring?
DS:
I still think it's the early stages of going from the combustible engine into electric vehicles. I expect a lot more news about rising demand from electric vehicles, energy storage, and batteries. I expect the cost of batteries to continue to decrease with new technology making them cheaper to build. I expect big companies like Toyota (NYSE:TM) to start investing billions in gigafactories. I expect more vehicles to come in from some of the major car companies [like Toyota] or some Chinese companies. I also expect Tesla (NASDAQ:TSLA) to continue moving their vehicles into the marketplace.
What I think will happen in Argentina in 2017 is that deals will to continue happening there, but in a more consolidation fashion. If you look at Albermarle (NYSE:ALB), they've recently gone back into Argentina. I think other companies will start coming to Argentina and picking up exploration assets.
INN: Just to clarify, when you say 40 percent of the world's lithium, is that brine based lithium?DS:
That's brine-based, yes. There's about 165,000 to 170,000 tons produced right now. That's not going to be enough to sustain the demand that we're going to have. In 2017–and over the next 10 years–you're going to have a 50 percent increase in battery consumption every year, so next year is going to be another 50 percent. If you bring a million electric vehicles into the marketplace, you're going to need 50,000 tons of lithium for every million vehicles.
Toyota and BMW (BMWYYY:OTCPK) have both stated that they're going to bring at least a million to two million vehicles into the marketplace in the next five to six years. You're going to need more demand and more supply of lithium, and it's not going to come out of the blue. It takes a long time to develop these assets and it takes a long time to come to production. That's why we're excited about Advantage Lithium. We think within the next two years we can delineate this large resource and bring the market supply much quicker than any other company that's out there right now.
INN: Well I certainly believe that's one of the major benefits of your partnership with Orocobre is that they've just being though that challenge of taking an asset and getting it to produce. I'm sure they've learned some incredible lessons that you'll benefit from through that process.DS:
Absolutely. Those five permits we have were issued in the last four or five months; it didn't take two or three years like it has in the past. We're also strategically located only 20 kilometers away from Olaroz, which is their [Orocobre's] main facility. When we do start to produce, our CapEx (Capital Expenditure) is going to be next to nothing. We're going to have to build a pipeline from our producing asset to Olaroz, which is only 20 kilometers away, and that's a four or five million dollar CapEx as opposed to $200 million dollar CapEx on a facility. So we've got that option with a small toll fee to send our brine to be processed through Orocobre's facility.
INN: What do you think investors could expect from the lithium price?
DS:
Well, there's short-term and long-term views of it. The short-term view–on our part–is between two to five years. In two to five years, I believe we'll see $10,000-
$12,000 price point per ton. I think longer-term,we'll see between the $8,000-$10,000 range.
Electric vehicle production is growing every year by 45 percent. Energy storage demand is doubling each year. Lithium demand currently is outstripping supply by 15 to 20 percent of total supply right now. Billions of dollars are being invested by major car companies and electric vehicles alone. 
China was stated as saying they want to be the number one electric vehicle sales country in the world. But, where's the supply going to come from? Very few companies. I believe in the next five to 10 years, the price is going to stay between $8,000 to $12,000 per ton.
INN: What do you find is the most common question that you're asked by the investment community?DS:
When are you going to produce? When are you going to be in production? The Chinese in Hong Kong asked us that. The fastest you can get into production, we'll invest in your company, whatever you need, just give us the supply. We need the supply, we want the brine, we want we the concentrated brine, we want the lithium. Can you cut the time down a little bit less than two and a half years, three years? Can you do it in a year and a half two years? If you can do that and show us that you can do that then we will invest in your company and we would like the offtake.
That's the biggest question they ask us, get to production quickly and we'll take all the offtake you have.
INN: That's superb, your understanding and knowledge and passion just resonates phenomenal.DS:
Thank you very much.
Don't forget to follow us @INN_Resource for real-time news updates.
Securities Disclosure: I, Jocelyn Aspa, hold no direct investment interest in any company mentioned in this article.Editorial Disclosure: The Investing News Network does not guarantee the accuracy or thoroughness of the information reported in the interviews it conducts. The opinions expressed in these interviews do not reflect the opinions of the Investing News Network and do not constitute investment advice. All readers are encouraged to perform their own due diligence.Advantage Lithium is a client of the Investing News Network. This article is not paid for content.
Investing News Network websites or approved third-party tools use cookies. Please refer to the  cookie policy for collected data, privacy and GDPR compliance. By continuing to browse the site, you agree to our use of cookies.